What Is A Natural Hair Journey?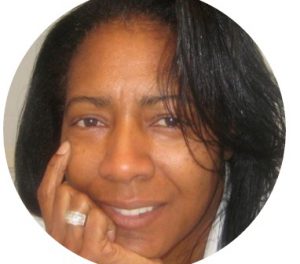 Hello curious minds, let me introduce myself, my name is Michelle and I have been on a natural hair journey since 2013. Prior to that, I have spent a small fortune on maintaining and caring for a beautiful head of chemically straightened relaxed hair. As I am more mature than 21 yrs, I had been doing that for more than 30 yrs – that's a lot of 'moolah' spent on doing hair!
Now, based on the information I had then, I made the best decisions. I have no regrets, however, based on updated information and more hair education, I decided to do things differently – I decided to leave the 'curly crack' (as chemical relaxers are often referred to on numerous hair boards) and embark on a 'natural hair journey', free of chemical additives.
When Did It Start
It all started one day in January 2013 when I had to attend an engagement and I wanted to do something different with my hair. At that point in time, I wore my hair in a French Chignon most times because it easy and it always looked polished for the whole day – I did not like looking any other way than polished – this was and still is 'my thing'.
So, I sat down and decided to just give myself a 'bang' – just to do something different. SO, I got my scissors and started cutting. I did the bang and it looked ok. Then I got to thinking – why not keep cutting? And I cut my below shoulder length hair up to my ears, then all off.
The truth of the whole moment hit home when I decided how will I comb my hair now? The last time I had short hair was in the early 90s when Punk was the 'in style' of the day!
I took a long look in the mirror, then went, washed, conditioned my hair, and then got ready for the engagement. Stepped out the door with a new look and a new attitude and have not stopped feeling great about my impromptu decision to do the often referred to – 'big chop'!! I figured I would worry about styling and hair care maintenance after the party.
How I Transitioned
There was no 'transitioning' period for me per se, other than getting accustomed to my normal hair texture as it started growing out. I concentrated on doing a lot of deep conditioning and hair steaming. My hair was happy and so was I. The softness and the curl that started showing up for the dance, just made hair combing for me a delight, day in, day out.
It was a new era of 'hand in hair' syndrome (a term most naturals are aware of ). You just want to keep touching and caressing the new curls that formed close to your scalp – it felt so good!
What Have I Accomplished
Accomplished? I could make a long list however, I will list a few:
self-confidence
pride in my hair-appearance
creativity in motion when it comes to inventing natural hair products and hairstyles
saving more moolah for hair products by using things in my kitchen
a healthier scalp and hair
more awareness of better hair health practices
a beautiful head of hair, even having been around for more than 30+ years.
How Do I Feel About My Decision 4 yrs Later
I have no regrets. It was a great decision. I realize that the transition was due to information and education. In the last 10-15yrs, there has been so much information on the world wide web about embracing your natural hair. Not only online but in written form as well. Here are a few suggestions:
The main reason behind creating this website was to be a source of information for women and men who need to be empowered with information about hair, hair care, natural products, homemade recipes, and general information that can help anyone on their hair journey.
Benefits Of Being Natural
Before I became a natural girl, I used chemical straighteners and chemical color rinses for more than 30 yrs. When I look back, I wonder why I did not start earlier, however, I guess, like everything else – everything in its time.
Here are my personal benefits of being natural:
it is healthier for your hair and body
it is less expensive – when I compare the amount of money I spent on chemical hair straighteners every 6 weeks, in addition to a chemical rinse every 4 weeks, special hair treatments to reduce dryness, it did add up to a pretty penny, Of course, I am not saying that being a natural is not costly, not at all, however, the potential to do-it-yourself for so many hair products outweigh the cost of premade products – at least for me as I love to be creative.
I have creative license to try out various natural product suggestions and not worry about them damaging my hair
you have a lot of flexibility in terms of hairstyles – you can be curly in the morning and straight in the evening if you choose by blow-drying, flat ironing, stretching, or roller setting. Of course, I am not a big advocate of heat, but as with anything, everything in moderation.
it boosts my confidence to wear my hair how I please and to embrace my natural texture
Disadvantages of being natural
not too many hair salons who cater to natural hair clients
your hairstyle might be less 'weather resistant' depending on the style you choose to wear, and the season
as with anything else, you need to be aware of allergic reactions to products.
My Regimen
My regimen today is very different from what it was 4 years ago when I started my hair journey. A lot of trials and errors along the way. It was all about discovering your hair – what it likes and what it doesn't like. Yes, it has been a process, yet also enjoyable to see your hair reacting differently in so many ways and the ability for you to be able to make changes and improve along the way.
To begin with, let's look at my hair cleansing method. I use VO5
hair conditioner quite often to cleanse or cowash my hair, as well as Indian powders.  I love the Moisture Milks line of fragrances.
It is:
inexpensive
has no silicones
easily available
comes in a variety of scents
I begin by thoroughly wetting my hair, then I will 'lather up' with the VO5 conditioner 2 – 3 times, paying attention to my scalp and giving a little massage as I wash. I rinse thoroughly.
I follow this step with a deep conditioner. I use homemade products or other premade deep conditioners that I trust. I have become an avid label reader when it comes to buying premade hair products.
I follow up my deep condition process with an oil rinse sometimes, maybe every 3-4 months to further strengthen my strands.
Sometimes, I apply a leave-in conditioner which I make, usually Aloe Vera and then I follow with my style options. When my hair was shorter, my 'go-to' hairstyle was finger coils, however, these last few months, I have been doing two strand twists and then pulling them together into a French Chignon in the back of my head – old habits die hard, I love my French Chignon.
I make about 13 twists. Before I twist each section, I ALWAYS apply my whipped shea butter to the hair and then twist. I find that this keeps my hair nicely moisturized until my next wash day. I usually wash my hair every 2-3 days as time permits. If time is premium, then I simply retwist after spraying a water spritz and also re-apply more whipped shea butter.
As I have been around more than 21 years, I have a tendency to have sophisticated displays of greys. To cover or highlight them, I use henna and indigo powder versus a chemical rinse. I love using henna, evn though it can get a bit messy. However, the results are always the same – fabulous and natural looking hair color.
I usually allow my hair to dry naturally. I do not use heat – direct or indirect – as much as I did while I was a relaxed girl. The only time I might use indirect heat is when I am doing a steaming or deep conditioning.
And this is my natural hair regimen. For now, it works well for my hair and I. Are you a natural girl? I would love to hear your story. Please leave your comments in the comments section.
Thank you.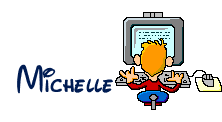 Images courtesy of Pixabay.com