The Natural Hair Revolution
With the advent of the natural evolution of natural black hair, there seems to be a lot of questions on how to 'wear the new look' and to do so in a flattering way. I have been natural for almost four years, and when I made the decision to cut off or 'big chop' as it is called in the 'natural world', I felt like 'a fish out of water'!
I was suddenly faced with the constant and daily question for a few weeks – "How do I comb/style my hair today?"
It put me in 'action mode'. I started 'stalking' youtube with a vengeance and it paid off. I did not realize what a useful resource it was going to be for my 'new hair lifestyle'.

 Short Natural Hairstyles
Finger Coils
I started off with a simple hairstyle – finger coils. The first time I tried doing it – an epic fail! But I continued trying with every wash day that came around, I needed a comfortable style that I could 'walk out of the house' in and allow the world to see the new frame for my face.
Here are a few of the youtube videos that helped me to 'perfect' this style – though I must say that the only thing that will make a difference is your own practice sessions along the way.
One of the most encouraging youtuber for me was and still remains is – Mo Knows Hair. She has compiled a wonderful set of videos which have been very helpful along my journey so far.
Another youtube video that also helped me with perfecting my finger coils method is Mahoganyknots, you can take a look at her video using this link:
https://youtu.be/Vr5Mkpp4Gj4
---
Two-Strand Twist/Twist Out
As the name suggests, it is simply twisting the hair by using two separate strands of hair. It is a very easy way to do your hair. Of course, as it gets longer, it will take more time and surely, the effect will be different. Have a look at youtuber, 4aDaniels.
https://www.youtube.com/watch?v=JSQU8cwr1bA
And what also helps, is showing the versatility of the twists.
The two-strand twist out is also a wonderful way to wear short black natural hair. It is simply undoing the twists,  separating them and fluffing them to your taste. See how youtuber, Korryn J does it.
---
Three-Strand Twist Out
And there is the three-strand twist out. I have not yet perfected this art, but it is an option, and surely gives more curl definition as well.
This is also another 'twist', don't mind the pun,  on the twist out.  In making an observation, I would say there are various twists on the twist technique. I would say the finger coils could be classified as the 'one/single twist -which can also be a 'coil-out', the two-strand twist and the three-strand twist. All-in-all, these twists gives the black natural hair a bevy of natural hairstyles to suit each need at whatever stage of the hair journey!
---
Flat-Twist
This is another variation on the twist. It can be done on any length natural black hair. Another option to make styling woes less painful!
---
Medium Length Natural Hairstyles
Wash

'n

Go
As my TWA – teeny weeny afro – grew into a 'fully-fledged' medium 'fluff ball', finger coils were a great 'go to' style, however, I needed some more ammunition in the styling world.
This led me to visit the world of 'wash 'n gos'. In itself, it really is not quite as simple as it sounds. In reality, it is freshly washed/cleansed hair, but you take the time to arrange the 'curls to go'. That's where the learning curve started.
It took, like any other 'new experience', a few or maybe, more like, many trials and errors to achieve my idea of personal perfection.  And then, to the rescue came another youtuber, Hello Holly.
There is quite a collection of videos to help anyone on their natural hair journey, just use that youtube search engine!
---
Long-Length Natural hair Hairstyles
Rod Sets
Well, I am not there yet, but I am getting there. As my natural hair journey continues, I am still in the market of examining black natural hairstyles of various lengths. And I am finding so far, that all of the starting out hairstyles can still be used as your hair grows.
A very easy though time-consuming hairstyle is the perm rod set. It uses perm rods and the trick in getting the perfect perm rod set is to make sure that the hair is really wet and smoothly wrapped on the rod and the most important piece of advice is – make sure it is COMPLETELY dry before you undo the curls.
If you do it before is fully dry, you will end up with a nice head of frizzy and broken-bodied curls. I have found out the hard way, but I am a better person for it. Take a look at this youtuber, iknowlee.
---
Flexi-Rod Set
Using flexi-rod rollers to achieve another beautiful natural hairstyle is also another great option – on any length black natural hair, though I would say it holds better on medium to long hair. Another youtuber whose tutorials I love watching is Sistawithrealhair…the name says it all!
I hope you enjoyed this article as I enjoyed creating it. Please let me know your thoughts in the comment section and thank you for visiting.
Videos courtesy of YouTube.
---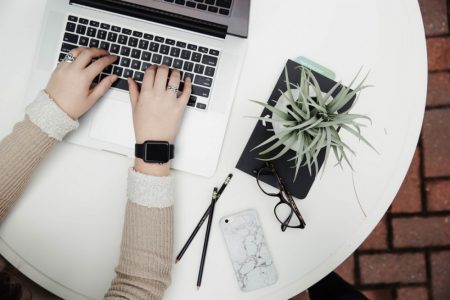 If you would like to learn how to create an article like this, CLICK HERE!
Images courtesy of Pixabay.