All Or Something About Me
Hmmm, the 'all about me' page…now wouldn't you all like to know!
To begin with, I have an ongoing relationship with life and humor! With the current society we live in, it is of paramount importance that one has a sense of humor or the sense to cultivate one. It surely won't hurt and with all things considered…it always helps!
Don't get me wrong now, it is not the 'be all and end all' of all of life's challenges, however, it does make each obstacle easier to surmount…or so I have found.
Now, with that said, let's talk more about me.
I am a mature woman who has lived in this world for more than half a century. I believe that life is what you make it and that one is never too old to learn…as the cliche goes. I have published a few essays, a book of poetry, and am currently working on a few books. I love reading and putting my thoughts out there – be it on paper or in our virtual world reality as technology has evolved to make it possible.
I am a proud mother of a wonderful nine-year-old daughter who speaks three languages and practices the martial arts of Judo, sings in a choir and studies music – her focus for now is on the piano and the harp. I am also instilling in this bright young mind the importance of truth, words, and independence. It is my belief that with these basic tools, life can be lived with much success and relish for each new day.
Over the last three to four years, I have taken a keen interest in natural products – their production and their usage with regards to hair. I think of Mother Nature and the bountiful goodness that she offers as resources.
I love to compile recipes and of course, mainly after 'mixing and fixing' and trying them out.  There is not usually a 'one stop fix all' remedy or solution. There are too many variables. One will see on my recipe page that all recipes can be customized to suit the individual's need. And the only way to achieve this goal is to try different ways until one gets that AHA moment…and that feels good.
In addition to the DIY side of me, there is also the time organization side. I realize that even though I would love to make and use all things natural, there will be limitations to that extent.
One needs to consider shelf life, time to make and the viability of the product. At times like these, I usually purchase the product I need by avidly reading the label and feeling comfortable in my skin – and naturally, checking the price ticket so that I can decide if this is possibly better for me to make the time to DIM – do-it-myself. And with this in mind, there is also my pre-made page for hair products.
Well, all things in moderation, this is a little about me in a nutshell, the part which should give one an idea of my mission in compiling this website.
If you ever need any feedback or support regarding your natural hair journey, I would be more than happy to connect.
Simply leave your comment below and make sure you visit my site regularly as I am always updating it with the crazy "ideas" and "information" that I come across that I know you will find interesting.
Enjoy and remember, you only have one life to live, so make it count in any little way you can!
Thanks for visiting!
Namaste,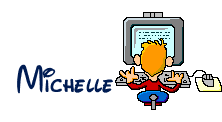 Founder of  blackhairnaturalproducts.com
Email: michelle@blackhairnaturalproducts.com