My Experience in a Dominican Hair Salon
This is my experience of a Dominican blowout on natural hair. Ok, so, I am a woman with natural hair and I LOVE the fact that I no longer depend on hair products with any type of chemicals which may or have the potential to cause damage to my hair or my body in any way. I have been 'natural' as the hair trend in society now terms it, for a little more than 3 yrs.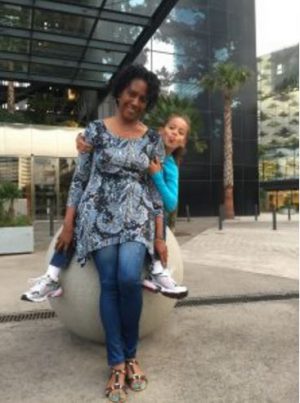 Now being natural, has its advantages and disadvantages like anything else in life. I will highlight some of both in my discussion as we go.
Advantages to being natural:
the obvious – no chemical usage – which is great for you and your hair health
flexibility in hair styles – of course, you have to be willing to try and learn as you go, you can read one woman's journey here
you don't need to do the humidity dance once the season changes and your hair can sometimes be a victim
you save a 'ton' of money – on products and hair services
you learn to embrace your own hair texture and find that happy medium that works best for you
it helps build your self-esteem in how you look
it takes less time to do hairstyles
Disadvantages to being natural:
the havoc that happens when the environmental changes take its toll on your tresses
no experience or very little experience once you are starting on your hair journey
the social stigma attached to natural ethnic hair and their hairstyles
not a very wide selection of manufactured/premade hair products to choose from, especially if you find yourself with a hair challenge
These points are in no way exhaustive on their own, I am sure other women who are now natural will also have thoughts to share.
My Visit To A Dominican Hair Salon To Get A Dominican Blowout
Like most naturals, the joy of hair versatility is priceless. One day you can rock a nice curly hairstyle and the next day or even the same day, you could 'straighten' things out a bit! And this can be done with a Dominican blowout.
Such was my wish on a bright, Sunday morning in Queens, New York. I had just gotten home and decided that I would surprise hubby with a new hairdo – the straight-hair-look – without the chemicals.
Everyone KNOWS that the Dominican hairdressers are great with natural hair and use excellent Dominican hair products. The women in this culture, their hair, more often than not, always look fabulous and 'bone-straight.
They achieve this look by doing this process which is called a Dominican Blowout. What this process involves is simply washing the hair, doing a deep conditioning treatment, setting the hair on magnetic rollers, and then blow-drying the hair, and sometimes for an even 'straighter-look', using a flat-iron as well.

 Yes, I know, it is a lot of heat to achieve this style.
I decided that once a year, it could not do that much damage, especially if heat protectants are used during the process. In any event, off I went to be a surprise as well as get a surprise a few months later after the event.
I choose a Dominican Hair Salon that was near to where I lived. The atmosphere was like any other hair salon, just more loud and lots of Spanish. Here, there was a constant fashion show going on – all the latest clothing, jewelry, shoes, nail decoration, and of course, hairstyles. This culture was rich with expression.
The person who washed my hair was different from the person who roller-set, trimmed, and styled my hair. The first thing the young woman said to me, "Your curls are beautiful, who did them for you?" I graciously replied that I did it myself. I was now an 'expert' at doing my own finger coils.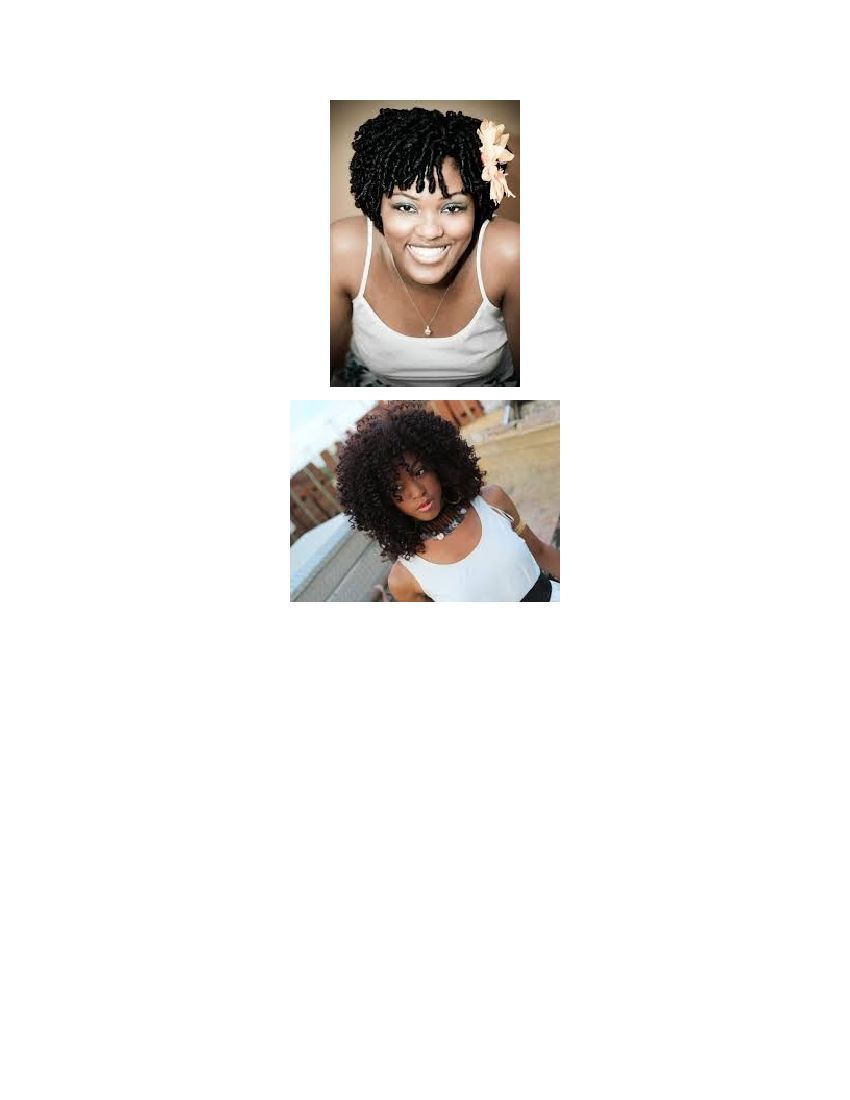 I was very proud, especially when she said she did not want to wash them or comb them out. When I heard 'comb them out', and saw her reaching for a comb to comb my dry hair, I gently touched her hand and asked her not to comb the curls dry, but she could detangle them better once my hair was wet and had some conditioner in it.
She deferred to my request. I sighed a heavy sigh of regret already but decided to stay the course.
She washed, detangled, and deep-conditioned my hair and then I went to have my hair set on magnetic rollers.
And then I was placed under a very hot hooded-hairdryer for about 1hr. I was already thinking about the during the process, and I cringed.
The Results Are In
After the hair was dry, then I was put in another chair and the rollers were taken out. They massaged my scalp while putting some sort of oil product before pinning up my hair in sections and then started to blow-dry or blow-out the curls starting at the root with a boar's bristle brush held very taut. This process is not for the faint of heart nor soft of head!

No matter how firm and steady I thought I held my head, the stylist kept holding onto my hair while using her body as a prop and human support. I was getting a slight headache and I was already having regrets.
Once the blow-out was finished, she asked me if she could trim the ends of my hair. I hesitated, then agreed – it was a few months since I had a trim – in addition to which, it was no that easy trimming curly hair. I was also insistent that she 'trimmed' and not 'cut' my hair. She complied.


After the trim, then to my surprise, out came the curling iron! Good gracious me – it was way too much heat being used on my hair today! I told her, please, I prefer it the way it is. She said she would only curl the ends. I allowed her to continue, painfully.
Final Thoughts
By the time I left the salon, 3 hours later, my hair was as 'straight as a rake', flat as a pancake', and my head hurt like …!
Never again.
When I got home, the first thing the hubby said, "What have you done with your curls?"
So much for the effort. He was very tactful in saying that he preferred my curls. The style I was now wearing, had no body, only movement, and no personality!
Enough said – I would not be doing this again. The reasons:
the whole process used too much heat for my comfort
it took too much time
it was too straight and seemed so thin
it gave me a headache because of all the heavy handling of my hair
it resulted in heat damage after the next wash for the next few months until I had to cut the damaged tresses off
I admire the Dominicans and their hair expertise, however, I will stick to my curls with their softness, their healthy sheen, and their easy care – for my hair.
I would love to hear your feedback and maybe if you also had a Dominican Hair Blowout experience to share.
Good luck on your hair journey and love your hair – it will love you back by being beautiful!