What Is A Hair Rinse?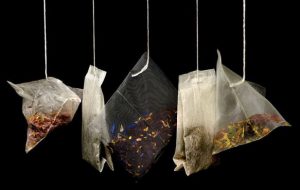 This is simply a process whereby you pour water or a mix of water and another product through your hair at the end of your conditioning step, well at least usually. It is a finisher – like, let's say, 'icing on the cake'!
A lot of times, you find that people usually associate the term 'hair rinse' to mean ' the addition of a hair color'. However, if we were to 'break it down', rinsing is just the 'washing away of something with liquid'.
According to Dictionary.com (an online dictionary), a
As a verb, rinse means:
to wash lightly, as by pouring water into or over or by dipping in water:
to rinse a cup
to douse or drench in clean water as a final stage in washing
to remove (soap, dirt, etc.) by such a process (often followed by off)
to use a rinse on (the hair)
As a noun:
an act or instance of rinsing 
the water used for rinsing
any preparation that may be used on the hair after washing, especially to tint or condition the hair
an act or instance of using such a preparation on the hair[1]
So, the meaning that will be attributed in this article, is that concerning the two highlighted instances in the definition above.
Benefits of Rinsing Your Hair
There are a few good things to be said about using rinses on your hair, and even better when they are homemade hair rinses. I will outline a few points below.
Rinses:
act as  a final cleanser for your hair – especially after application of other treatment products
ensure that all or most of the residue left on the hair scalp and strands have been completely washed away
help to balance the ph of the hair after any hair treatment
improves blood circulation
 Types Of Hair Rinses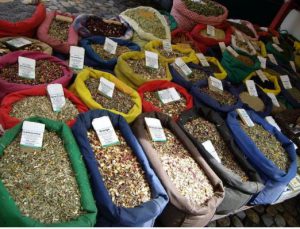 Now, the sky is the limit as there are endless possibilities for converting natural as well as synthetic products into hair rinses. The more popular types of rinses are:
herbal – such as various types of teas
fruit – ginger, lemon
beverages – club soda, coca-cola
Herbal Hair Rinses
These types of hair rinses fall into the plant category. The best way that we can use the herbs for hair care treatment is either fresh or dried. Of course, it is much better if it freshly concocted, but in a pinch, we can use dried herbs or powder. The magic will still be there.
There are various tea rinses which are very popular. Tea rinses strengthen your hair and certain teas, like black tea, for instance, helps to reduce hair loss. To make tea rinses, it is really child's play.
It is simply boiling water and adding the tea in its raw natural state – leaves (fried or fresh) – or in tea bags, and allowing it to cool before using. Using tea bags makes it easier as you will not have to strain the leaves from the tea before using.
Here are a few reasons to consider using tea rinses :
makes your gray hair darker – Rosemary and Sage
makes your hair shiny – Chamomile for blondes; Rooibos for redheads; or Black Tea for brunettes/dark hair, Lemon
reduces hair shedding – Green Tea, Black Tea
stimulates hair growth – Green Tea, Nettle, Hibiscus
strengthens and thickens  the hair – Black Tea
Homemade Hair Rinse Recipes
Here are just a few homemade hair rinse recipes, however, I am sure your creativity will find itself once you look around. You always have the option to either rinse the tea rinse after you have allowed it to infuse the hair for a few minutes (5 -10 min), or you can leave it on your hair and follow through with your next hair process in your regimen. It is totally up to you. I would suggest that if you plan to leave it in your hair, then maybe use the ratio 1:2 – one part tea to two parts water.
Black tea bag
Hot water
Method
The quantity that you choose will be determined by your:
hair volume
and hair length
On average, one tea bag to 1 cup of hot water should suffice. For a rinse, simply bring the water to a boil and then pour it over the tea bag or bags depending on the amount of tea rinse needed.
Cover and allow to cool to room temperature. Once cool, pour into an empty bottle (for easy application) and then pour over freshly washed or conditioned hair, slowly, using one hand to gently massage tea through hair and on the scalp. Do not rinse out. Just continue with the next step in your regimen. Black tea rinse helps with reducing hair fall.
Coffee
Hot water
Method
For this rinse, it is best to use brewed coffee. If you only have instant coffee packets, then so be it…you work with what you have. Once the coffee is brewed, allow it to cool.
Once cool, pour through hair, massaging as you do. It is best to let this rinse 'sit' on your hair for a few minutes (cover with a plastic cap) and then gently rinse out. Leaving it on the hair can sometimes make the hair feel 'stiff or hard'. Coffee rinse is a great strengthener for your hair. Also, it can have a darkening effect on your hair if used regularly.
Chamomile tea bag
Hot water
Method
Chamomile tea rinse is used to make hair soft and shiny. Simply add the tea bag to hot water after boiling, allow it to cool, then pour through hair.
Making tea rinses are easy and will work wonders for your hair if done on a fairly consistent basis. Give it a try and see the difference it can make for your hair.
Fruit Hair Rinses
You can also make rinses from the fruits we eat as well. Two common examples are the lemon and the ginger root. Using a fresh lemon by squeezing the juice and then adding some cool water, then rinsing the hair, acts as a hair tonic or one can go as far as saying, a hair toner.
The lemon helps to make your hair shiny and it also helps to balance the ph level of the hair. It also gives your hair a fresh citrus smell that really feels invigorating.
The ginger root is used better as a warm tea. If you are using fresh ginger versus ginger powder (which is more preferred), simply cut the ginger into small pieces, and add to boiling water, allowing it to simmer for about 10-15 minutes.
Once you can smell the aroma, and the water changes its color a bit, turn off the heat, and allow the mixture to cool. Once cool, use as a hair rinse. You can actually massage it into the scalp and hair, then cover with a plastic cap for a few minutes. Rinse and style as usual.
The ginger works as a scalp cleanser due to its antibacterial properties and also helps to stimulate the follicles, to further hair growth.
Beverages Used As Hair Rinses
There are some people who go as far as incorporating the beverages that they drink as hair care products. Two examples that I know of are club soda and cocoa-cola. They use these drinks as hair rinses.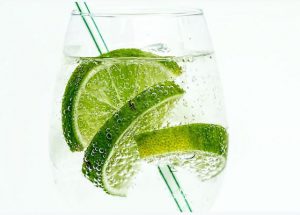 The underlying reason for the club soda is that its carbonated water helps to further balance the ph of the hair to make it softer, and also to help make it 'squeaky clean'. I have not tried this type of hair rinse, so I have no opinion on the subject. I uploaded a video I found on Youtube about the Tuber applying it and giving her opinion.
With the coca-cola, the underlying thought is that the sweetened content will help to make the hair shiny, softer, and bring out one's natural curl. Another rinse that I have not yet tried. I will upload a video that I found showing how this rinse can be applied and the Youtuber's opinion on the cola as a rinse.
My Final Thoughts about Homemade Hair Rinses – are they better for your hair?
Well, in my opinion, whatever you do to take the time to improve and maintain your hair health, is always a good thing. It is also a great thing when you choose:
natural hair products over chemically enhanced hair products
to be consistent with any hair practice
be creative and find what works best with your hair, and
have fun on your own unique hair journey
I say – "Go for it! Get creative and use the gifts that Mother Nature gave us and let your hair enjoy the process as well!"
Thank you for reading.
Please leave your feedback in the comments section and also any creative recipes that you have tried and would like to share.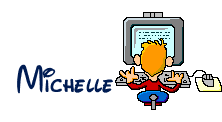 REFERENCES
[1] Dictionary.com
Images courtesy of Pixabay.com
Do you want to make an extra $500 doing something that you enjoy? What is your hobby? Have you ever thought of creating a website and showcasing it? I recommend Wealthy Affiliate. It is the only online platform where you can make your online dreams of success a reality. 
Click here to find out more!