Apple Cider Vinegar  And Your Hair
I am sure we all know what apple cider vinegar or ACV (for short) is and how it is often used, i.e. in salad dressings. Well, there is more to apple cider vinegar than just salad dressings – today, we will be talking about apple cider vinegar and your hair. It is amazing how many ways we can implement apple cider vinegar in our hair care and the difference that it will make over the long term.
What Is Apple Cider Vinegar?
Apple Cider Vinegar
 is the juice of the apple that has been left for fermentation. According to Wikipedia, ACV 'is made by crushing apples and squeezing out the liquid. Bacteria and yeast are added to the liquid to start the alcoholic fermentation process, and the sugars are turned into alcohol. In a second fermentation process, the alcohol is converted into vinegar by acetic acid-forming bacteria (acetobacter). Acetic acid and malic acid give vinegar its sour taste.'[1]
How Is Apple Cider Vinegar Used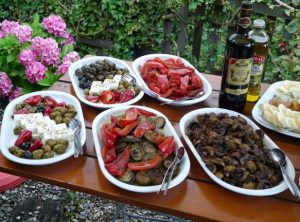 There are a few ways in which you can use ACV, the more common being in:
salad dressings
marinades
vinaigrettes
food preservatives
facial toners
health aid to weight loss
clean fruits and vegetables
laundry refresher
and chutneys
The Benefits Of Using Apple Cider Vinegar And Your Hair
There are several benefits to using ACV. We will look at some of the more common uses as well as remedies that can be gained from its use:
antibacterial and antifungal properties
balancing of ph level in your hair and scalp
adds body and helps in curl definition
detangles
cleansing and clarifying
reduce frizz
adds shine
helps to reduce hair porosity
stimulate hair growth and prevents hair loss
helps to prevent split ends and hair breakage
helps to close the hair cuticle and promotes shiny tresses
Choosing An Apple Cider Vinegar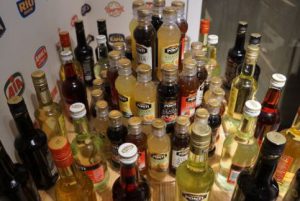 There are several varieties of ACV.  When you decide to choose one, there are a few things to consider – the clarity of the liquid. Usually, the ACV is clear in color, however, this may be the case for those kinds of vinegar that have been pasteurized (and which have lost some of their health benefits).
The best ACV is the one with a residue at the bottom which once the bottle is shaken, it will appear cloudy. This sediment is usually referred to as 'The Mother' and this is what makes the ACV the great product that it is. This sediment contains healthy bacteria and enzymes.
Recipes For Apple Cider Vinegar And Your Hair
There are a few recipes that I would like to share with you using ACV. Please do not be afraid to experiment. And another concern would be this – the smell! ACV only smells when you apply it; as it dries, it's distinctive smell is no longer pungent! It is amazing that you will not smell it. In the beginning, this was my concern – smelling like a fresh head of salad dressing!
Apple Cider Vinegar Rinse
This is the simplest and easiest way to introduce ACV, as it is commonly called, into your hair care. Here are the things you will need:
ACV in the ratio of 1:1
Warm water
Method:
Simply add enough of both liquids in a spray bottle and shake well. For my shoulder length hair, I use 2 cups of liquids in the ratio 1:1. I usually apply after cleansing my hair. I spray it all over my wet hair and then cover with a plastic cap for about 5-15mins. Then I rinse and style as usual. My hair usually appears shinier after this process.
I found this video on YouTube which talks about using ACV in not only your hair care regimen but it also had a few other uses as well. Check it out when you have some time.
Apple Cider Vinegar Pre-poo
This method is a great detangler for hard to detangle or very curly hair.
1/2 cup ACV
1/2 cup warm water
1/4 cup Aloe Vera juice
Method:
Combine all the ingredients together and pour into a spray bottle. This helps for easier distribution, however, you can apply as best as you can in any way you choose. This is applied to dry hair before cleansing. After saturating the hair, cover with a plastic cap for 15-20 minutes. Then cleanse, rinse, and style as you choose. Your hair should be a whole lot easier to detangle and it will also feel soft to the touch.
Apple Cider Vinegar Mask
As a hair mask, ACV will soften, detangle, and give your hair a healthy sheen.
3-4 table spoons ACV
6-8 table spoons plain yogurt
2 table spoons Olive oil
Method:
Combine ingredients together. Apply to wet (just cleansed hair) and cover with a plastic cap
, allowing the mask to penetrate hair for 15-30 mins. Rinse and style as desired. Your hair should feel soft, silky, and smooth to the touch.
My Final Thoughts On Apple Cider Vinegar And Your Hair
The best way to incorporate ACV into your hair care regimen is as a simple rinse to get started. I recommend doing it every week for the first month and then about once or twice a month thereafter. Your hair will shine by the amount of light that it will reflect due to the cuticles being closed and ph balanced.
You can also add essential oils to your ACV mix and reap the benefit of the oils as well. I would love to hear your feedback or any other recipes using ACV that you have found to be helpful on your hair journey.
Here is a link to my Review on Bragg Organic Apple Cider Vinegar. I think you will find it interesting reading.
REFERENCE:
[1] Wikipedia