As an advocate for using natural products, I love using bentonite clay as a facial mask as well as a hair mask. According to Wikipedia:
'Bentonite is an absorbent aluminium phyllosilicate clay consisting mostly of montmorillonite. It was named by Wilbur C. Knight in 1898 after the Cretaceous Benton Shale near Rock River, Wyoming.'[1]
'Bentonite usually forms from weathering of volcanic ash, most often in the presence of water. However, the term bentonite, as well as a similar clay called tonstein, has been used to describe clay beds of uncertain origin.'[2]
So, in layman terms, it is the result formed from volcanic ash. It can be named based on the more dominant element found in its presence – for example, potassium (K), sodium (Na), calcium (Ca), and aluminium (Ai).
Like everything in this time and space, there are advantages and disadvantages, I will outline the main points that I found with this product.
Advantages:
the best facial product
deep pore cleanser
100% natural calcium bentonite clay
can be used for hair, scalp, or anywhere on the body
free of additives, fragrances, and animal tested products
Disadvantages:
if the consistency is not 'right', it can be very messy to use
it might be a bit irritable for very sensitive skin
How to use the product
This clay is specifically created for use as a facial mask. It is recommended to mix it with water or/and apple cider vinegar. You add a ratio of 1:1 – liquid and powder. Mix thoroughly to ensure that all the lumps are smoothed away.
Once it reaches the consistency of yogurt, you can then apply it your face or hair as a mask. Allow the clay to dry on your face, usually about 10-15 mins depending on the consistency. Rinse with warm water. You can do a final rinse in cool water to further close your facial pores.
For use as a hair mask, it can be applied to freshly cleansed hair as a deep conditioner or on dry hair as a deep cleanser. Either way, once applied to the hair, cover with a plastic cap for about 15-30 mins. Rinse and then further moisturize or co-wash, then continue with your beauty care regimen.
Product description and features
The clay is a very fine beige powder. It has a clinical yet tolerant smell.
Who is the product for
This clay can be used by anyone – of any gender. However, I would not recommend it for the soft and tender skin of any children. This product is to be used primarily as a detoxifying clay agent for the face or anywhere where there are skin issues.
It can also be used in all kinds of beauty care – face, body, and hair. I highly recommend it for hair care when using it as a homemade shampoo cleanser. It will surely absorb all the excess oils and dirt found on the scalp.
As a facial cleanser, you will feel the tightening of your facial pores once you wash the mask away.
What I like about the product
I like the cleansing and healing properties of the clay. With repeated use, your face will have a healthier appearance, especially because the clay tightens the pores. It has been said that it helps to reduce acne issues. I do not have this issue, so I cannot vouch for that, even though I presume it should help somewhat.
As a hair mask, your hair will be cleaner, silkier, and softer. It closes the hair cuticles and allows the hair to better reflect the light from its surface.
What I don't like about the product
I did not find any cons with this product.
Final Thoughts
I would recommend Aztec Secret Indian Healing Clay
 as a great beauty care product for the face and hair. It is truly an asset in anyone's beauty arsenal. Your face and hair will thank you!
I would love to hear your feedback, as well as any recipes that you have created using bentonite clay.
Thank you.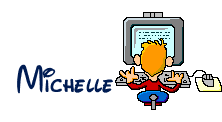 REFERENCES
[1][2] Wikipedia