Is Your Hair Porous Or Non-Porous?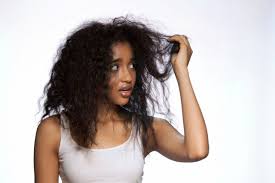 So how do you tell if your hair is porous or non-porous? What does the term really mean? What is your hair type? Is there a connection to it? Let's take a look.
What Does The Term Really Mean?
According to Vocabulary.com: 'Porosity is the quality of being porous, or full of tiny holes. Liquids go right through things that have porosity.' [1] The word has its origin from the Greek word 'poros' meaning 'passage'. So, your clothing might be porous – allowing liquids to pass through. However, your raincoat might not be because it is impermeable -impenetrable – not allowing anything (liquid) to pass through.
Hair porosity simply refers to the hair's ability to absorb and retain moisture – how much liquid it allows to pass through its cuticle. Porosity can be low, normal, or high.
How To Determine Hair Porosity
You can do this by doing this any one of these hair porosity tests. It is really simple to do.
The Strand Test
I usually do this on wet hair – after you have washed your hair or you can simply wet a section for the test. Now, don't go pulling at your hair strands. Gently stretch a tiny section of strands from different areas – the front hairline, nape, crown and temple.
Hold it somewhat taut with one hand and then use the other hand to glide from the tips towards the root, using your tactile faculty to 'feel' if the hair feels hard or rough. If it does, then it is a great chance that your hair has low porosity. If it feels smooth, you have normal porosity. And if the strands feel rough or somewhat dry, or it might even break, then chances are that your hair has a high porosity.
2/ The Shedding Test
This one is easy to do. Take some hair from a comb or brush, then put it a container (preferably a glass one that you can see through as well) filled with water. If the hair floats, the hair has low porosity. If the hair sinks slowly, it has normal porosity. If it sinks immediately, then it has a high porosity.
3/The H20 Test
This is also another easy one to do. Using a spray bottle with water, spritz a small section of your hair and see what happens. If your hair absorbs the water quickly, then it has high porosity; if it 'sits' on top of the hair, then it has low porosity.
Now while these tests help to give you an idea about the porosity of your hair, there are still some other factors to consider as well.
Additional Factors Which Help To Determine Hair Porosity:
Low porosity hair:
hair takes a longer than usual time to dry
hair products build up versus absorb into the hair
natural oils do not penetrate but sit on the hair
the hair takes longer to become wet
Normal porosity hair:
hair is elastic and have a wonderful level of bounce
very little maintenance is required to keep it healthy
it shines or reflects light beautifully
the moisture balance is in balance
it holds hair color and styles well
High porosity hair:
the hair absorbs water easily and uses more products
hair feels and looks dry more often than not
hair is prone to frizz
hair dries very quickly
Now that you have an idea about hair porosity, let's see how we can help the hair in any of the cases.
Hair Care For Porous Hair
Low Porosity
Because this type of hair has very closed cuticles, giving the right amount of moisture might be a challenge. The best way to do this is:
use heat – doing a deep condition with moisturizing products and either using a hooded dryer, a steamer, a plastic cap, or a simple warm towel to cover the hair for about 15 minutes. The cuticle will expand and absorb better.
ensure that hair products are evenly combed through the hair
squeeze excess water from the hair before applying products
try using more natural products like sulphate-free shampoos, apple cider vinegar rinses, or baking soda to help reduce product build-up.
Normal Porosity
The cuticles will easily allow moisture to penetrate.
maintain hair with regular deep conditioning treatments
occasional hair rinses with apple cider vinegar to help reduce build-up
High Porosity 
Hair in this category needs a little bit more help to retain as much moisture as possible -constant hydration.
reduce direct heat on the hair and consider air drying if at all possible
do regular deep conditioning treatments
rinsing with cold water helps to seal the cuticle and reduce frizz
handle hair gently
I hope you have found this information useful and that you will implement it to see a new look to your mane event!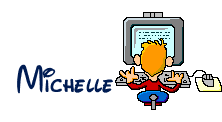 Hair Product Suggestions:
1/Organic Coconut Oil Deep Conditioner Hair Mask
2/BEST Dynamic Hair Conditioner – Sulfate Free Scalp Treatment
3/Organic Prestige Shampoo and Conditioner Set – Sulphate Free
4/Morrocan Method Organic Products – Apple Cider Vinegar Shampoo, Floating Lotus Conditioner
REFERENCES:
1/Porosity