JUICING AND YOUR HAIR HEALTH
What Is Juicing?
Juicing is simply removing the juice from either fruits or vegetables and using it in a simple drink or smoothie. A smoothie is usually made using all the fiber of either fruit or vegetable whereas the juice is the liquid being consumed. When you juice, it goes directly into the blood stream whereas with the smoothie it goes into the digestive system and gives you that 'full feeling' because of all the fiber that is in it.
I like juicing because it will also fill you up but I like the idea that it goes immediately to my blood stream. With juicing, you can easily replace one of your major meals (breakfast, lunch, dinner) with a juice drink. I have found this an effective way for me to balance and maintain my weight.
Juicing for the health of anyone is definitely a healthy habit to be considered.
Benefits Of Juicing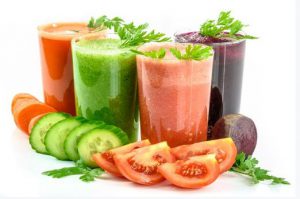 The primary benefit, without a doubt, is that the enzymes and minerals present in fruits and vegetables do not need to be broken down because are readily absorbed into the bloodstream and this will give the digestive system a break.
Like everything in life, there are advantages and disadvantages. I will outline them in respect to juicing.
Advantages:
Easy to digest.
Easy to drink.
The peel and the rind of most fruits and vegetables (which sometimes have most of the nutrients) can be used to capture otherwise lost nutrients.
Complements the vegetables that you can mix with any fruits and still deliver the minerals, enzymes, and vitamins that might not be so easy to digest or pleasant to the taste in their whole form.
It can be a complete 'meal' on the go.
Fruit and vegetables can be consumed without altering their nutrient content.
The juicing of raw fruit and vegetables is better than being cooked or processed in any way which ensures that all the vitamins, minerals and enzymes keep their chemical structure intact.
By removing the fiber of the fruit or vegetable, the amount and potency will be more accessible.
Disadvantages:
Juices have to be consumed, preferably within 48hrs after making – or it oxidizes over time.
Juicing is better with fresh fruits and vegetables whereas it is not an issue when making smoothies.
How Does Juicing Help Hair Health?
Juicing for hair is certainly not a 'new thing'. People have been juicing for a while, however, it all depends on where the focus is. Juicing for hair growth or juicing for hair loss is simply a combination of the more potent fruits and vegetables being combined for the hair health. Below are some recipes to get you started.
Juicing Equipment
For juicing, I use the Breville BJE820XL Juice Fountain Duo Dual Disc Juicer
. I have been juicing and using it for the last 5 yrs. It is durable and effective.
What To Do With The By-product Or Fiber?
Because I prefer not to throw anything in the trash, I usually give the fiber to my guinea pigs or I make fiber cookies which I eat alone or with homemade hummus.
I also freeze the fiber and add it to my meat sauces to help as a thickening agent.
Juicing Recipes
Not only do these recipes encourage hair growth, but also general health for your body. I encourage you to also read my article on green hair health, which also highlights some tips for healthy hair growth.
Easy Juice Zinger
1/2 cucumber
1 carrot
1 apple
a piece of ginger
This is refreshing and has a little zing to it because of the ginger. The natural sugar in the apple makes it go down easier. The ginger helps digestion.
Refreshing Blood Juice
1/2 cucumber
2 carrots
1 medium tomato
1 celery stalk
Tomato has lycopene which helps to fight the production to cancerous cells as well as Vitamin A in both the carrots and tomato.
Juice cleanser
2 carrots
1/2 cucumber
1/2 red beet
2 stalks celery
ginger to taste
Beets help to detox the body and helps to boost the body's immunity. It should be used in small quantities and diluted with other vegetables.
Green Juice Zinger
1 apple
2 stalks celery
1/2 cucumber
1 pear
1/2 lemon
ginger to taste
A very refreshing combination especially if chilled.
Spinach Zinger
Spinach leaves
3 stalks celery
1/2 cucumber
1/2 lemon
1 apple
1 pear
ginger to taste
Loaded with Vitamins A and C, this is a powerhouse of a drink. Definitely a 'must' to help with hair growth.
I hope you have found this article chock-full of information to help you get started on your juicing for your hair health. Please leave me your feedback and any new recipes that you have discovered for hair health.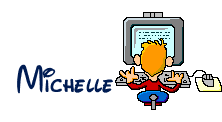 REFERENCES:
1/Juicing for Beginners
2/A Beginners Guide To Juicing: 50 Recipes
3/The Reboot with Joe Juice Diet