What Is Hair?
Hair, in its natural untouched form, has many colors, lengths, shapes, textures, and style – a whole new world in itself. And obviously, something that we all love to have, especially when it is on the top of our heads'!
Of course, we have hair ALL over our bodies, but the focus on our heads makes 'prime-time television news'!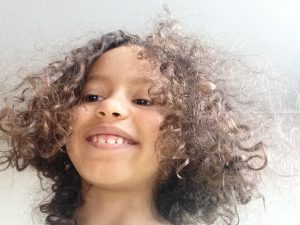 HAIR
H – heavenly frame which holds your face
A – always a place of focus when one first meets
I – infused with color and character in its shape
R – rarely a staple as we age!
I hope you had a laugh at my poetic explanation of HAIR! I know I did.
It is true, people often spend a lot of time fussing with their hair.
Why?
Well, it is all about first impressions. How do I look? How do you see me? We all want to 'look good' and our hair helps us with that. We can wear a drab outfit, but what makes us 'wear it with style' is knowing that the 'frame for our face' does us justice by 'knocking the socks' off its viewers! We get so focused on the hair that we pay little or no attention to the outfit!
Everyone loves a healthy head of hair. Of course, like a computer – GIGO-garbage in, garbage out…we need to remind ourselves that it is indeed what we put in our bodies that helps to dictate what we 'put out'.
Nutrition is key.
After nutrition comes maintenance. Like a well-oiled engine, if we do not care our hair, there will be no guarantees to its permanence. Using natural products helps to minimize the chemical additives that can be found in some hair products. Naturally, all natural products will need some additive to increase shelf life, however, it does not have to be rife with other substances that sometimes negate their presence in its ingredients.
Beautiful hair in its natural state is priceless but it comes with a price – constant care. You have to love your hair and care enough about it to bask in its beauty, which will show as a result of your dedication.
To this end, is my purpose with this website.
Let the games begin!
What Is All The Hype About Hair Types?
Hair Typing
What exactly is 'hair typing'?
We hear it so often on the numerous hair boards – "I am a type 3a, 4b, " and the list continues.
For starters, in as a simple word as possible – hair typing is a 'grade' given to the various different types of hair texture for everyone – not just black or white or Indian hair, but also including the hair on the male heads!Though, of course, the men tend not to focus too much on their hair with as much intensity as the women. Well, it is just another way to 'organize' the 'type of texture' that our hair strands have.
So, how did this hair typing begin?
Well, in the not too distant past, a well-known hair stylist decided to take matters in his own hands and empower people with the knowledge that all hair texture is 'not created equally' and wrote a book about it.
It is a very informative book – 'Andre Talks Hair'
– written by Andre Walker, who is more commonly known as the hair stylist for Oprah Winfrey – and we all know how beautiful and flexible her hair has been under the magical touch of his hands!
As you can see below, here is the hair typing system chart that he created and which has become a much accepted 'hair texture chart' for all types of hair.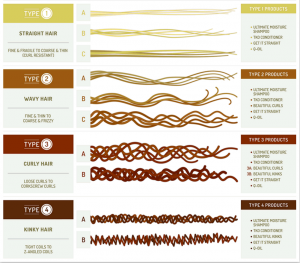 Take a look and see where your strand fits and use that as a guideline to help your hair look its best.
I hope you have found this information useful in some way. I invite you to share your thoughts in the comment section and thank you for visiting.
If you would like to learn how to create a post like this, click HERE.

;