How To Use Jojoba Oil For Skin And Hair
Jojoba oil is one of Nature's gifts and we will look at how to use jojoba oil in your hair and skin care regimen easily. You might be subtly surprised at how easy and yet so beneficial it can be to your health, skin, and hair care. Read on.
What is Jojoba Oil?

According to Wikipedia, jojoba oil
is made from 'the liquid produced in the seed of the Simmondsia chinensis (Jojoba) plant, a shrub, which is native to southern Arizona, southern California, and northwestern Mexico.'[1]
'Unrefined jojoba oil appears as a clear golden liquid at room temperature with a slightly nutty odor. Refined jojoba oil is colorless and odorless. The melting point of jojoba oil is approximately 10 °C and the iodine value is approximately 80.
Jojoba oil is relatively shelf-stable when compared with other vegetable oils mainly because it contains little triglycerides, unlike most other vegetable oils such as grape seed oil
 and  coconut oil It has an oxidative stability index of approximately 60, which means that it is more shelf-stable than safflower oil
, canola oil, almond oil or squalene but less than castor oil and coconut oil.' [2]
---
Benefits When You Use Jojoba Oil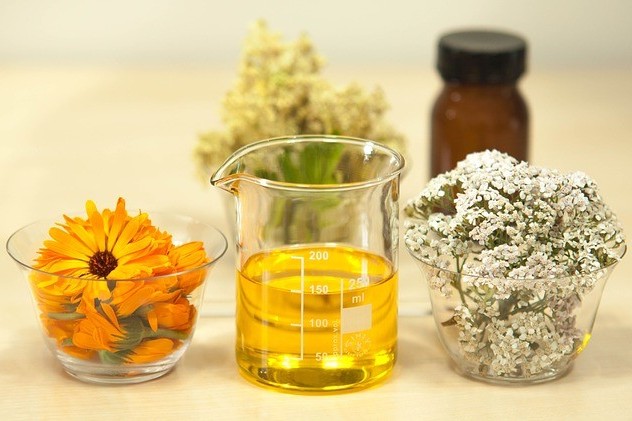 I love the fact that Mother Nature can provide so much for us to benefit from, and to be able to use jojoba oil is one of the perks!
This liquid gold has so many benefits for skin and hair. Take a look below, it:
Reduces skin inflammation and is a wonderful healing solution to soothe sunburns. A study published in Pharmacology Research (2005) found that jojoba reduced inflammation in rats. It can also be used to soothe eczema and psoriasis symptoms.
Helps to fight acne. In 2012, a study was published in 'Forschende Komplementärmedizin (Lynn, n.d.)where scientists applied a jojoba clay mask to people participating in the study who had intense acne issues, two to three times a week. After 6 weeks, the results showed that there was a 54% reduction in the acne skin.
Has anti-fungal properties and helps in the treatment of toenail fungus, warts, and athlete's foot.
Another interesting oil, especially one that is having a lot attention these days is CBD Oil. Click here to get your FREE Report. I found this interesting article about using CBD Oil as an anti-aging solution – read more about it here – CBD's Anti-Aging Benefits Examined.
---
How To Use Jojoba Oil For Skin And Hair
Jojoba liquid gold is very versatile and can be used both for the skin and the hair with exceptional results, especially with consistent use. It is noncomedogenic – this means that it does not clog the pores. Naturally, we are accustomed to hearing the word 'oil' and associating it with something that 'sits on our skin and causes breakouts' – not in this case, it performs its job as a protectant and a cleanser.
It is rich in iodine, which fights the bacteria growth that causes breakouts. The antioxidants which are present does a wonderful job of smoothing out fine lines and wrinkles, as well as slowing down other signs of aging naturally.
Jojoba is an accelerator when it comes to healing wounds or cuts in the skin. It stimulates collagen synthesis and causes the skin to 'close up' quicker when used as a topical treatment.
Skin:
This wonder liquid contains Vitamin E and acts as a natural anti-aging agent for the skin.
A skin moisturizer – because of jojoba oil's waxy film, once applied to the skin, it forms a protective layer for the skin and helps to lock in the moisture.
A great treatment for acne, sunburn, scars, and wrinkles.
It contains Vitamin B complex and helps to keep the skin free from infection and bacteria while it heals.
Helps to prevent razor burn. Apply to skin before and after shaving to enjoy an easy shaving experience and fewer abrasions.
It helps to regulate the sebum production of our body and plays the role of sebum when our body fails to produce its own.
It reduces excess oil buildup.
It is completely natural and will not be a source of allergic reaction.
Hair:
Helps to keep hair soft and moisturized.
A good treatment for dandruff and dry scalp.
Adds sheen and enhances the hair texture.
Because of its anti-fungal and anti-bacterial properties, when applied to the scalp, it helps to promote hair growth.
Works amazingly as a hair detangler.
Treats alopecia and helps to reverse hair loss.
It has been touted to help thicken the hair.
---
Other Uses
Amazing and true, there are other uses for jojoba oil, even some unconventional ones:
As a replacement for whale oil and its derivatives (cetyl alcohol for example). In 1971, whale oil importation to the USA was banned. This led to the discovery of jojoba oil which was thought to be superior to whale oil which was used in the cosmetics and other industries.
As an additive in many cosmetic products such as lotions, shampoos, conditioners, and moisturizers.
It is a fungicide and can be used to prevent and control mildew.
Jojoba biodiesel has also been used as an inexpensive fuel substitute for petroleum diesel.
It is edible although it is non-caloric and non-digestible. This means that it will leave the intestines unchanged and can cause a stool condition called steatorrhea. It also contains about 12.1% Erucic acid (a fatty acid) that seems to have a toxic effect on the heart (especially if it were digestible).
---
Recipes 
Jojoba has been getting some attention as it has been used in treating alopecia hair loss. Because of its anti-fungal properties, it cleanses the scalp of any bacteria or fungus and promotes a healthy scalp to stimulate hair growth. You will find it being used as a base or carrier oil for many hair and skin recipes.
Scalp Oil
A few drops (3-6 drops to 1 tablespoon of jojoba oil) of any essential oil like rosemary, cinnamon, lavender, thyme, or cedarwood. Mix and massage into scalp. Leave on the hair covered with a plastic cap for about 30 minutes. Rinse and style as usual.
Antiaging Skin Serum
1 tablespoon coconut oil
10-15 drops lavender essential oil
10-15 drops Vitamin E
1 tablespoon jojoba oil
Method
Combine ingredients together. Shake vigorously before using. Apply nightly before going to sleep. Massage in circular motions on your face. Store in a dark glass bottle.
Deep Conditioner
2-4 tablespoons jojoba oil
½ cup of your favorite conditioner
2-4 tablespoons coconut oil
10 drops of lavender essential oil
Method
Add ingredients together and mix thoroughly. Apply mixture to freshly conditioned hair. Cover with a plastic cap for 15-30 minutes. You may apply indirect heat or simply allow your body heat to do the job. Rinse and style as usual.
---
My Final Thoughts On How To Use Jojoba Oil For Skin And Hair
I am a big fan of using Mother Nature and allowing her to provide her boundless goodness for my consumption in more ways than one, so therefore, I wholeheartedly recommend that you start incorporating jojoba oil in some of your normal daily practices. The outcome can only be one of contentment. With consistent use, you will notice changes for the better.
Thank you for reading and I look forward to your feedback and any experiences that you would like to share.
Updated July 2019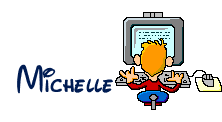 REFERENCES
[1] [2]Wikipedia
---
When you learn how to create your own blog you get to choose the things that you write about. You can also use the blog to make extra income. Here is where I learned how to create my own blog and connect with people who helped me along the way.
Make Another Dream A Reality – Get Your FREE Hobby Makeover Guide TODAY – This is your motivation to make a new start in your life.