10 Top Uses For Coconut Oil That You Can Try!
Coconut oil is a by-product of the fruit called coconut.  We will be looking at 10 top uses for coconut oil. As an island woman, growing up in my little country, we would go to the beach almost every Sunday. Having a water coconut was just a natural progression of being at the beach. AND, eating the coconut meat was always a given.
Who Doesn't Love Coconut Oil?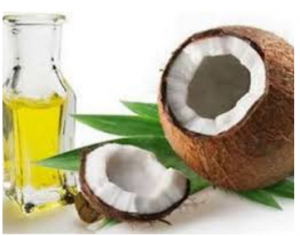 The best part about that experience was not just the beach, the sand, the freshly grilled lobster, freshly fried snapper (all just caught from the sea – the flesh just melted in your mouth), the festival (a specially prepared cornmeal based bread roll), but also the coconut water and its jelly, meat or flesh (the sometimes white or translucent colored inside area) as the locals would sometimes refer to it.
I loved eating the flesh as well as drinking the juice. The nutritional content was what I found out later in my life. And then I realized what a wonder fruit it is.
Not just the fruit, the juice (water) or the flesh (meat), but the by-product as well – coconut oil!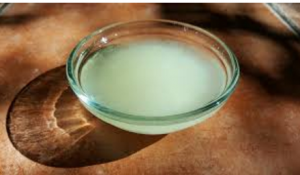 The most important players in this fruit are the fats, good fats called MCFAs – Medium-Chain-Fatty Acids. These include Caprylic acid, Lauric acid, and Capric acid. About 65% of the oils in coconut is made up of these 3 fats and about 91% of the oils in coconut oil is healthy saturated fat.
MCFAs found in coconut oil are easily turned into fuel by the body, which in turn provides the body with a good energy source. MCFAs are:
easy to digest
anti-microbial
anti-fungal
smaller in size which allows a quicker cell permeability for instant energy
processed by the liver – meaning that they are immediately converted into energy versus being stored as fat
not readily stored as fat
You can also read more about the benefits of MCT Oil vs Coconut Oil in this article HERE.
Benefits Of Coconut Oil
Coconut Oil
benefits the whole body, inside and outside.
You can drink it in drinks – I love to have 2 tbsps in warm milk with honey before going to bed, or you can simply take 2 tbsps as a dietary supplement. You can also check out this link about MCT – 16 Stunning Benefits of MCT Oil that can also provide some interesting information for you.
I also cook a lot with coconut oil. It enhances the flavor, although it burns really quickly.
Here are 10 top uses for coconut oil in haircare:
 #1 – Hair Conditioner
Coconut oil is truly a great product for healthy hair. Once massaged into the hair and on the scalp, not only does it make your hair shine, but it also strengthens the strands. Used as a hair conditioner, this oil is quickly absorbed into the hair and will feel wonderfully moisturized. Simply add enough of the oil to the dry or wet hair and allow it to penetrate the strands for at least 1 hour (keeping hair sealed in under a plastic cap to allow the body's own natural heat to do the job of warming the oil and increasing the rate of absorption through the scalp). Then wash or rinse and style as usual.
#2  – Dandruff Control
If you have dandruff or dry hair, coconut oil is the best thing you could do to make things different. Using coconut oil mixed with any essential oil like rosemary, sage or sweet basil will help you to get healthy hair again. Simply mix 1:1 ratio of the oils, massage into the scalp and hair, allow it to sit/penetrate the hair before cleansing the hair, then style normally.
#3 – Hair Growth
Coconut oil is a great and natural way to help stimulate hair growth. I have seen on one of the many hair boards where there have been hair challenges using ONLY coconut oil as a hair growth oil and the results have been priceless and great 'eye candy' to behold the beauty of the results in hair growth. The hair photos show growth in length and thickness. The essential nutrients including the lauric acid which penetrates the hair shaft and improves hair health.
Hair health is a combination of internal and external factors. There are foods high in Omega-3 fats, pumpkin, chia, and flax seeds, and green tea, which help to encourage healthy hair growth, from the inside out. And of course, don't forget the nuts! Loads of Vitamin E and natural eating pleasure!
Doing any type of scalp massage is great for blood circulation and once you add some warmed coconut oil to the experience, you will be using a recipe for hair growth. It is best to massage the scalp with a gentle pressure for at least 10 minutes, 2 – 3  times per week. Once you are finished, you can either secure hair in a bun or cover with a plastic cap and allow the oils to penetrate more or cleanse and style as usual.
You can also add various Essential Oils
like rosemary, sage, and nettle which are great and well-known oils which also help to stimulate growth.
Another resource which you might learn some useful information about coconut oil and hair loss, visit HairLossRevolution.  It is worth taking a look.
#4 – Styling
Coconut oil can also be used as a natural styling agent. It does not have any chemical component to traumatize your hair follicles. And it will still make your hair look great!
Styling tools like:
hair dryers
flat irons
hot rollers
curling irons
can wreak havoc on your hair – making it dry and sometimes brittle which almost always leads to breakage.
Coconut oil can help to prevent thermal damage and used in the right amount for the volume of hair, will result in easier styling (detangling), and frizz-free strands. Just apply a dime-sized amount before using the heating implement (if you really have to) will help to minimize the effect on your hair.
#5 – Sunscreen Protection
Your hair, like anything that comes in contact with the sun, wind, snow, rain or any type of environmental effect will be affected. Coconut oil can be used as a natural sunscreen. An SPF is a measure of how much UV radiation is blocked. Coconut Oil has an SPF of 4, which blocks 75% of UV radiation. 75% protection is about 45 minutes of sun exposure.
If you will be spending some time in the sun, then apply some coconut oil as a leave-in conditioner for continuous hair protection. AND you may also want to do some double duty, by applying some to your skin as well.
#6 – Detangling Agent
No one likes having knots in their hair and without a doubt will do whatever it takes to reduce this issue. My suggestion for this is the wonder oil – coconut oil! Because coconut oil is absorbed by 75% into the hair strand, it helps to strengthen the hair by the protein that it adds as well.
You can add coconut oil (after cleansing the hair),  to either wet or partially damp hair. The oil helps the fingers or comb glide through without snagging and also helps to minimize tangles or knots. And be sure to remember to ALWAYS start from the bottom of your hair and slowly work your way up to the root when you detangle. Ensure that your hair ends are trimmed regularly to prevent tangles.
#7 – Lice Prevention And Treatment
It has been touted that coconut oil combined with anise spray can work wonders in treating and preventing those 'pesky critters' called lice!
In a controlled study by the European Journal of Paediatrics (1), the results proved that the coconut oil based spray was 82% successful and the permethrin was only 42% successful, and 33 of the 50 participants reported scalp irritation after using the conventional treatment.
Another study published in the Israel Medical Association Journal was even more successful. They added ylang-ylang oil to the coconut oil and anise oil combination. The treatment was successful in 92.3% of children and caused no serious side effects (2).
Because the coconut oil penetrates the hair strand, the absorption of the oils is better in repelling the lice and will keep their eggs from adhering to the hair strand. With the addition of essential oils including ylang-ylang, tea tree, and anise, their chance of survival is slim!
So, I suggest if there is any problem with lice, you can use coconut oil mixed with ylang-ylang, anise and tea tree oil and massage the mixture into the hair.
Gently comb through with a fine-tooth comb and then add more of the mixture, covering hair with a plastic cap and leaving it to penetrate for at least 30 mins to 1 hour. You can increase penetration by using indirect heat from a blow-dryer or helmet hair dryer
 and then cleanse.
To further cleanse, you can also do an apple cider rinse ( 1:1 ratio of warm water and apple cider vinegar). Do this about 2-3 times in a week for the best effect.
#8 – Enhancing Color Additive
I use Henna to color my hair naturally. Coconut oil can also be added to the mixture to ensure more absorption of color as well. You can also use coconut oil with coffee (the brew and the grains) and apply to the hair. It should be allowed to sit on the hair under a plastic cap for about 30mins to 1 hour for maximum color enhancement. Then rinse and style as usual.
For lighter colored hair types, you can use chamomile tea, lemon juice and coconut oil well-blended. You then add the mixture to cover the hair, cover with a plastic cap and allow to sit for 30mins to 1 hour for maximum penetration. The ratio is 2:1:1 (tea, juice, oil). Rinse and style as usual.
#9 – Shaving Cream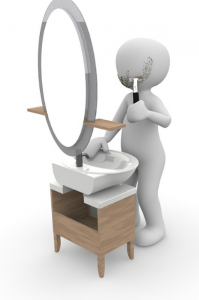 For those of us who shave our heads, guys and girls or even need to shave our legs, underarms, coconut oil is a great natural product to use. Simply warm the oil and smooth onto the surface (scalp-bald head, legs, underarms). Then proceed with shaving.
The razor should glide along smoothly as the skin is also being moisturized at the same time as the old cells are being removed from the surface. After shaving, apply a little more coconut oil to the area for continued moisturizing.
#10 – Cleansing Agent
Coconut oil can also be used as a cleansing agent in your cleanser of choice: whether you use a manufactured shampoo, home-made shampoo or conditioner. With the manufactured shampoo or conditioner, simply add a few tablespoons of coconut oil to the product and mix well (maybe even blend lightly) and then use.
You can make a natural coconut oil cleanser by combining black soap, or Castile Liquid Soap
,
with tea tree oil or/and coconut oil; then mix completely and use to cleanse hair.
You might also be interested in checking out this informational site about coconut oil
Click Here!
I hope you enjoyed reading this article 10 Top Uses For Coconut Oil That You Can Try as I did getting the information to your eyes.
Please give me your feedback or any tips that would be helpful. As well as any other top uses for coconut oil that I could add to the list.
Thank you.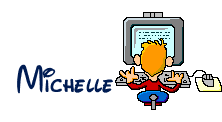 REFERENCES:
Images courtesy of Pixabay and Pexels.
---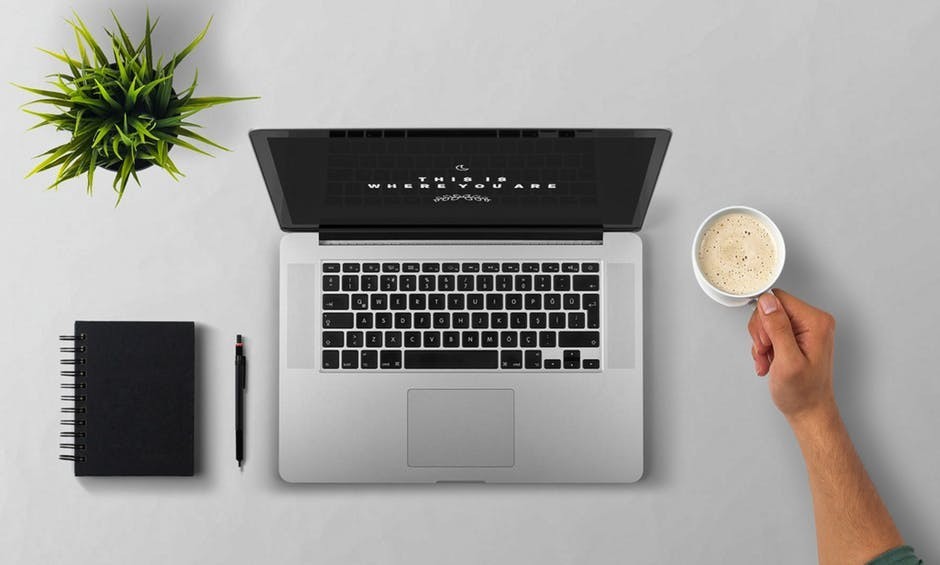 How would you like to learn how to post on a blog like this one?
You can put your thoughts on paper but learning how to build your own blog is something different. If you have the right training it is not that difficult.
When you learn how to build your own blog you get to choose the things that you write about. You can also use the blog to make extra income. Here is where I learned how to build my own blog and connect with people who helped me along the way.