What Is Sebum?
According to Wikipedia, 'Sebaceous glands are microscopic exocrine glands in the skin that secrete an oily or waxy matter, called sebum, to lubricate and waterproof the skin and hair of mammals. In humans, they occur in the greatest number on the face and scalp, but also on all parts of the skin except the palms of the hands and soles of the feet. The type of secretion of the sebaceous glands is referred to as holocrine.'[1]
In other words, if you wash your hair on Sunday and do nothing else to it until Tuesday, you will notice a sticky substance which will adhere to your fingers if you gently rub your fingertips along your hairline or in your head on your scalp – this is sebum. The longer you wait to refresh or cleanse your hair and scalp, the more sebum is produced and builds upon the scalp.
It will also travel down the length of the hair as well. However, the only challenge with this is dependent on the type of texture of your hair. For the hair strands that are straight, it is an easy journey – you will recognize it better with people who have straight hair like some Caucasians, Asians, Thais, Indian, and people from the East. The hair tends to 'stick together' and look greasy especially at the roots. For our curly hair friends, the journey is not so easy because of the curls. The sebum has to meander down the length of the hair and most often it takes longer and you probably think there is no production because of this.
Advantages
Having the right amount of sebum moisturizing your hair strand can only mean great things for your hair. Here are a few points that I found:
Sebum will keep your scalp adequately moisturized as long as it is a healthy flow
It will keep your hair nourished from the root to the tip as long as it finds it sway there – you can accomplish this by brushing occasionally to help its distribution
Because it moisturizes and protects the hair strand, it will help reduce the amount of breakage associated with dry hair
It waterproofs and lubricates the skin and hair
Because the property of sebum is slightly acidic, while it creates a film on the surface of the skin that acts as a barrier to bacteria, viruses, and other potential contaminants that might penetrate the skin. The pH of the skin is between 4.5 and 6.2, and this acidity helps to neutralize the primarily alkaline nature of contaminants
It contains a lot of vitamin E, an antioxidant that protects the skin from aging as well as cancer
Disadvantages
Of course, if you have a situation where you have too much sebum, this can work against you in so many ways:
an overproduction (overactive sebaceous glands) can lead to blocking the pores and sometimes causing acne on the skin and dermatitis on the scalp
greasy looking hair – even after as little as two days after wash day
How It Helps Your Hair
Basically, our body's production of sebum is to help our hair:
To strengthen it
To keep it moisturized and conditioned
To help its healthy growth
To keep the skin's surface free of bacteria which sometimes inhibits growth
---
Similar Products
It has often been said that Jojoba oil
mimics the sebum that our body produces. That being said, a lot of people with skin and scalp issue especially when it concerns dryness, will use jojoba oil to moisturize their skin and scalp. The oil is not heavy and disappears easily into the skin and scalp.
Jojoba oil comes from the seed of the Simmondsia chinensis (jojoba) plant, which is a shrub native to southern Arizona, southern California, and northwestern Mexico. The oil is really a liquid plant wax and has been used for medicine by the Native Americans over the years. Jojoba oil can be used for a wide range of different things:
As a face, skin, and hair moisturizer
As a makeup remover
As an anti-aging agent – the oil's properties help slow down the aging process
Treats sunburns, scars, reduces wrinkles, and helps treat acne
Simply as an emollient
As a healing oil – jojoba oil speeds up wound closures and stimulates collagen synthesis;
Here are a few books that you can find on Amazon on the subject of jojoba oil:
1/Just the Essentials: How Essential Oils Can Heal Your Skin, Improve Your Health, and Detox Your Life
2/Jojoba (Carrier Oils Book 10)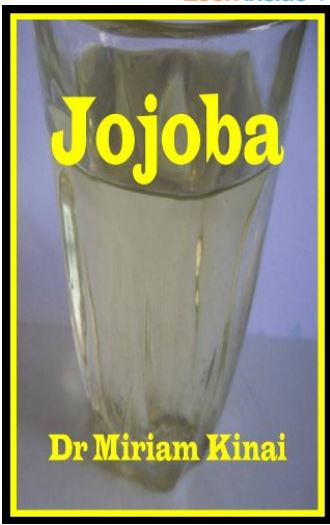 ---
My Final Thoughts About Sebum And Your Hair
I am fortunate that I have no issues with my sebum production. I have a healthy scalp and hair. I practice a healthy hair care regimen to ensure that I do what's best for my hair. I am aware of the protein and moisture balance that I need for healthy hair growth. Occasionally, I brush my hair and give myself scalp massages to help distribute my natural sebum along the hair strands. Hair care is a constant maintenance process. It can be tedious at times, and sometimes time-consuming, however, in order to reap the results of a luxurious head of hair, you have to be vigilant and consistent.
I wish you healthy hair practices and a healthy head of hair. If you have found this article useful, please let me know. And if there is anything, you can contribute that I may have missed, I would love to hear your feedback.Thank you.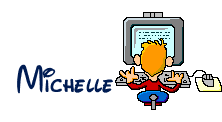 REFERENCES
[1] Wikipedia LINK## https://en.wikipedia.org/wiki/…