Introduction
The history behind the Tropic Isle Living Jamaican Black Castor Oil
is as follows. 'The castor tree and the ancient art of making Black Castor Oil arrived on the shores of Jamaica over 400 years ago with African slaves. Today Black Castor Oil is still made and used in the same old fashioned way as practiced thousands of years ago in Africa.' This is the story that is told by the makers of this brand of Jamaican Castor Oil.
I was first introduced to this brand a few years ago through numerous recommendations made on the hair boards. It is just amazing how I used to visit the hair boards then, I was on a mission to beautify my already healthy hair, even though back then, I was a relaxed haired girl. I wanted to ensure that I had not left anything to chance!
Benefits 
Using Tropic Isle Living Jamaican Black Castor Oil is a wonderful oil to have in your hair arsenal. Not only is it beneficial to your hair, but to a few other things. Keep reading below:
castor oil has anti-fungal and anti-bacterial properties
it is inexpensive compared to other brands
it stimulates hair growth and minimizes hair loss
it helps to repair dry, damaged hair and breaking
it protects hair by forming a protective coat which seals in the moisture
can be used a hot oil treatment
can be used as a skin moisturizer
can be used as a health and body detox/laxative
touted to help thicken your hair due to the omega fatty acids it has
How To Use The Product
There are a few ways to use the product:
as a hot oil hair treatment – it is best to apply to dry hair before cleansing. Just warm the oil and then massage into the scalp, cover with a plastic cap and let it penetrate hair for about 30 mins. Cleanse as usual and complete your hair routine.
as a scalp oil – you can warm it and apply it sparingly to your scalp on a daily basis or maybe alternate days – you don't want to clog your pores as it is a fairly viscous type oil. Of course, if your time does not allow for it to be warmed before application, you can still apply it to your scalp as a scalp oil.
as a massage oil to help reduce joints and skin inflammation – simply rub a small amount of the oil between your palms to 'warm' it and then massage the area you choose to administer healing.
as a laxative – administer 1-2 tablespoons (1-2 teaspoons for children) before sleeping and allow the oil to work while you sleep. Of course, if you choose to do it before bedtime, be advised that the oil will take about 3-5 hours to work through your system, so be prepared.
as a hair growth stimulant for hair (on the head, facial hair including eyelashes, eyebrows, and beards) all over the body – apply daily with a Q-tip to the aforementioned areas to see results.
as a treatment for your nails especially when there is nail fungus – massage some of the oil on a daily basis into the nail bed.
Product Description And Features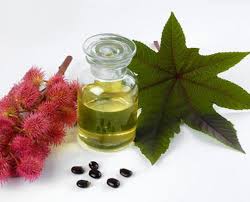 The product is made from 100% Pure Jamaican Black Castor Oil. It is a rather pungent dark brown liquid of a thick viscosity. The smell is sort of smoky and it will grow on you. At first, I found it a bit overpowering, but after a few uses, my nostrils got accustomed to its smell.
And all humor aside, when I thought about the good things it would do for my hair beautification process, I was determined to not let the smell deter me in any way.
According to the company, the castor oil is hand processed from pure wildcrafted and organic Jamaican castor seeds – 100% organic. 'It has been traditionally used as an all-purpose oil, is made from the highest quality castor beans which are gently roasted and processed to preserve its natural magnetism and balance. Rich in Vitamin E, Omega Fatty Acids and Minerals.'
Who Is The Product For
This is for anyone who wants to benefit from its goodness. I would advise caution though for pregnant women and young children.
What I Like About The Product
One thing I love about this company – Tropic Isle is that they offer organic products. In addition to which, Tropic Isle Living has a herbal line of the castor oil – lavender, coconut, rosemary, aloe vera, and sage – all with the castor oil as its base carrier oil.
The things I like about Tropic Isle Living Jamaican Black Castor Oil
are:
it delivers as it says on the label
it is a great moisturizer
it made my hair very soft and manageable
my hair did appear to get thicker with consistent use
it is 100% organic
a little goes a long way
What I Don't Like About The Product
The only thing I did not like about the product was the smell. At first, I found it a little strong. However, with repeated use, it 'grew' on me.
I like this product and I would surely purchase it again. My hair was noticeably healthier after using it consistently for two months. I want to try the other flavors and see if the smell of the castor seed is less invasive than its original. I would recommend this product to anyone who wants a great moisturizing agent and a thickening oil.
However, like most things, you will have to be consistent in your hair regiment to see the difference. Have you ever heard of this brand? Have you tried it? I would love to hear your feedback.
Thanks for stopping by.