Beer And Your Hair!
Do you drink your beer or do you use your beer in your hair care? No, I am not crazy. Today, we will be looking at using beer and your hair to see if it's better to drink it or use in your hair care. Either way, it will be a treat! And this is coming from someone who is not a beer drinker! Read on.
---
What Is Beer?
According to Wikipedia, 'beer is the oldest and most widely consumed alcoholic drink in the world, and the third most popular drink overall after water and tea. Beer is brewed from cereal grains —most commonly from malted barley, though wheat, maize (corn), and rice are also used. During the brewing process, fermentation of the starch sugars in the wort produces alcohol and carbonation in the resulting beer. Most modern beer is brewed with hops, which add bitterness and other flavours and act as a natural preservative and stabilizing agent. Other flavouring agents such as fruit, herbs, or fruits may be included or used instead of hops. In commercial brewing, the natural carbonation effect is often removed during processing, and replaced with forced carbonation.'[1]
The components of beer will probably surprise you, looking at it from this viewpoint. As you can see from the Wikipedia description, the basic components are malt and hops.
---
How Is Beer Made?
To produce beer, it has to go through a brewing process. 'The purpose of brewing is to convert the starch source into a sugary liquid called wort and to convert the wort into the alcoholic beverage known as beer in a fermentation process effected by yeast.'[2]
The primary source of starch for beer making is malted barley grain which provides the fermentable material and is a key determinant of the strength and flavor of the beer. The hops are used to flavor and doubles as a preservative agent for most commercially made beer today.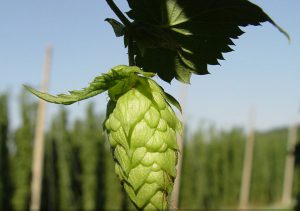 There are quite a few types of starches that can be used in the brewing process:
maize (corn)
rice or sugar
millet
sorghum
cassava root (in Africa)
potato (in Brazil)
agave (in Mexico), and a few others as well.
Once the beer is made, it goes through secondary processes to produce the various types of beer as well as their various colors. The secondary processes can take place in casks, aluminum cans or bottles to continue their fermentation process.
There are a few ways that beer can be made:
top fermentation
mixed fermentation
not pasteurized
refermentation in the bottle
natural refermentation in the bottle
not centrifugated
---
Types of Beer Available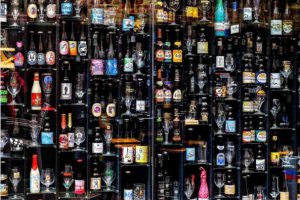 Oh, my goodness!!
Living in Belgium, there seems to be a cafe on every street corner…and probably 2 at each intersection…this country has more than 1600 different types of beer!! And this is in just ONE country in Europe and this is based on statistics dated 2015. I wonder what the statistics are like for the rest of the world? Mind boggling to say the least. I found this book on Amazon which might make for some interesting reading: The Belgian Beer Book
.
Well, the good news is that you can use any of the various types of beer for your hair – I dare say that your hair is not too choosy, though your palate might be. Yes, beer and your hair can be as international as you like it to be!
There is quite a selection of colors and taste to choose from:
old brown
blond
fruity flavors – cherry, fruit, forest berry, raspberry, blackberry, to name a few
white
amber
triple
oak fermented
honey
stout
Having pointed out the colors and flavors, you can easily choose anyone to become a part of your hair care. All that matters is that you choose a beer and start the task. What is important, is that you allow the beer to 'rest' – meaning that you open the bottle and allow it to 'breathe'. You can do this overnight to be really sure.
Once you have that step done, then you can check out the recipes below and see how beer and your hair can get together and be good friends!
---
Benefits Of Beer And Your Hair
As a little girl growing up in the Caribean, my father enjoyed his Red Stripe Beer occasionally.
It was when he could not finish an opened bottle that I got lucky, well, not me per se, but my hair. I would save the unfinished bottle by leaving it open (uncovered, not putting the cork back on) and decide to enhance my hair care with it.
Here are a few benefits that will probably encourage you to try using beer in your hair care regimen:
it helps with hair growth due to the yeast content in the beer – the hops
it helps to close the hair cuticles (maltose and sucrose )therefore creating more shine to the strands and that fullness
it conditions your hair, making it feel soft to the touch
it helps in detangling
Of course, the smell might not work too well with your nostrils, however, I urge you to focus on the good it will do for your hair in the long term. It reminds me of Apple Cider Vinegar and the strong smell that it also has, and yet the good that it will do for your hair.
NOTE:
Using this as a rinse, I must advise – not too often because the alcohol content might make your hair a bit dry.
---
Beer Recipes
Beer Shampoo
1 cup beer of your choice
1 cup shampoo
Method
Add the beer to your pot and simmer for a few minutes until it is reduced to about 1/2 cup. Allow the beer to cool. Once it is cool, add it to the shampoo and shake to mix. Your beer shampoo is now ready for use. Store in a cool place.
I found this video on YouTube which shows you how to make beer shampoo.
Beer Rinse
1/2 cup beer – after making it go 'flat'
spray bottle
Method
Cleanse hair as you usually do, towel dry. Add the flat beer to the spray bottle. Spray all over hair ensuring that it is evenly saturated. Cover with a plastic cap and allow it to penetrate for about 5-10 mins. Rinse out and then style as usual.
Beery Good Deep-Conditioner 
1/2 cup beer
1/2 Greek yoghurt
2-4 tablespoons coconut oil
Method
Combine all ingredients together until it is thoroughly mixed. Add to freshly cleansed hair. Cover with a plastic cap for 15-30 mins. Rinse and style as usual.
Beer Setting Lotion
1/2 cup flat beer
1/2 cup water
2-4 tablespoons coconut oil
a few drops of essential oil (lavender,  basil, peppermint – your choice)
Spray bottle
Method
Combine all ingredients and out in the spray bottle. Use sparingly. Spray on freshly cleansed hair before roller setting. Style as usual.
---
My Final Thoughts On Beer And Your Hair
No matter what you decide with your bottle, glass, or jug of beer, if you find yourself with a few drops left over, why pour it in the sink when you can put it to good use – your hair care.
You might realize that you have not only a good reason to buy it and drink it, but also to improve your hair care at a fraction of the price for some of the beauty products available on the market.
Here's to you – CHEERS!! Go out and enjoy beer and your hair and see the great things it can do for your hair.
REFERENCES:
[1][2] Wikipedia
Images courtesy of Pixabay and Pexels.
---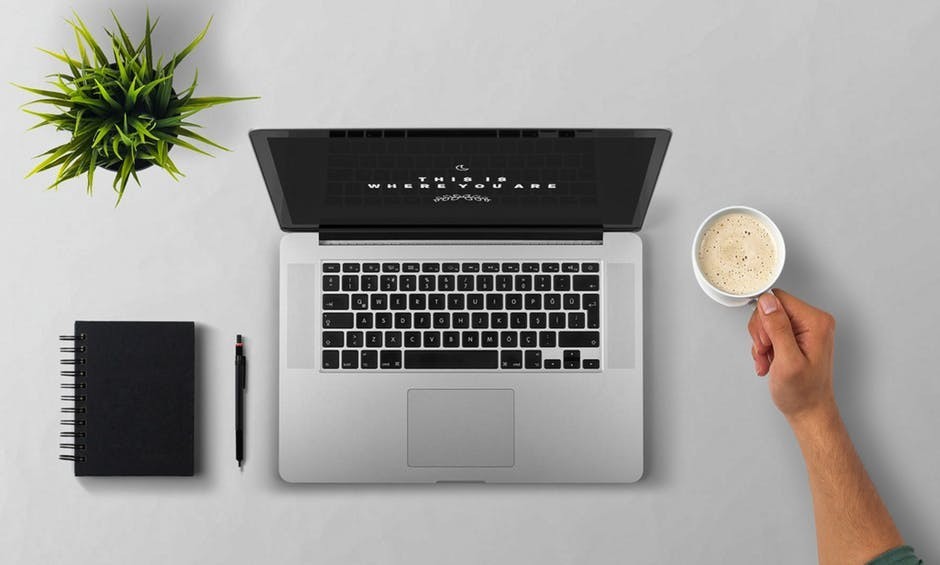 How would you like to learn how to post on a blog like this one?
You can put your thoughts on paper but learning how to build your own blog is something different. If you have the right training it is not that difficult.
When you learn how to build your own blog you get to choose the things that you write about. You can also use the blog to make extra income. Here is where I learned how to build my own blog and connect with people who helped me along the way.