21st Century Man And Hair Care!
What hair routine? Yes, the 21st Century Man And Hair Care does exist! Ok, so I might have overreacted. In our world today, I find that men are becoming more open to taking care of themselves – from head to toe! I think I have heard today's man being referred to as 'metro-sexual'; and this is by no means, a bad thing. It is just society's way of putting another label on people or creating another category in which people are 'boxed'.

First and foremost, just like women, men do take an interest in their hair.
Of course, this 'interest' might not go 'overboard' in the same way that a woman nurtures her hair and sometimes go a 'little above and beyond'.
AND in addition to the hair care part of a man's life, the degree to which a man will 'care' can be usually seen more based on the period of life in the man: i.e. his age.
I have noticed that younger men, let's say, teenagers, tend to be more concerned about how their hair looks and they also make an 'effort' to create a certain look. This undoubtedly includes the use of gel, more than a couple of times…at least for starters!
First and foremost, just like women, men do take an interest in their hair.
Click To Tweet
A little older, let's say, the late 20s upwards to 30s, this group tends not to be too concerned about how the hair looks, i.e. constantly – they comb in the morning and forget it until the next day – they are just too busy 'living that super active lifestyle' which means – 'later, I will get around to it' attitude.
Then there is the more mature age, over 50 and counting. This group has now gained a 'renewed' interest in how the frame for their face looks. It seems like at this stage of their lives, hair woes seem more prevalent, i.e. hair loss, balding in certain spots, thinning hair, to name a few. They tend to want to make that effort to 'look' like a 'million dollars' especially at 'their age'.
These are various types of the 21st century man and their outlook on hair – hair on their heads!
Hair Care For Men
Ok, so we all need a plan. Let's call it a regimen. Just like women, there a few basic steps that any man can follow. You can also purchase my easy to read ebook on How To Create Your Hair Regimen – a unisex method!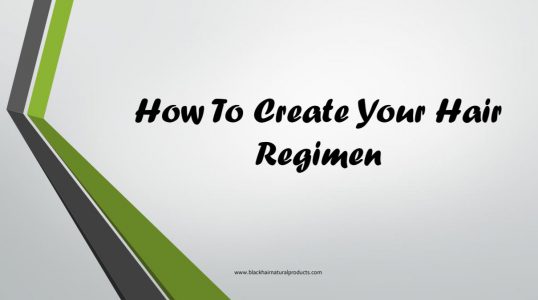 washing – my recommendation is to wash your hair with a conditioner,  preferably a natural one. Knowing men, very few will read a label, so at this point, ANY conditioner will do. What is important is that the hair is washed with a moisturizing product versus a harsh detergent based shampoo. Of course, there are natural shampoos that can be bought or made, i.e. DIY, but then again, few men have the patience to make the time to prepare their own products.
conditioning – after washing, a simple conditioner should do the job. I suspect that the washing will be done in the shower, so let's not 'waste too much time' by asking him to step outside the shower to apply conditioner and put a shower cap on to let the conditioner 'sit' for a few minutes – duh, don't think so! There are several conditioners on the market which can do a great job within a few minutes of application. All he has to do is apply the conditioner and then finish his shower.
moisturizing – yes, this part might be a little more challenging for the 'man on the go', but it can be done. The moisturizer is applied after the other two steps to 'lock in' the 'action of the conditioner' and to help keep his hair soft and manageable. Even if this man is not big on follow through, and just needs to 'gel' his hair and get going, there are now moisturizing to minimize the work.
This is as basic as it gets. If our male audience just follows these simple steps, natural hair maintenance can be a 'breeze'! Let's take a look at styling options.
Hairstyles For Men
Gone are the days of the Afro…or not??!!
Believe it or not, it is still around, the Afro never 'left the building' – it just 'sized' its way from time to time! Like clothing styles, hairstyles are constantly being revived and renewed.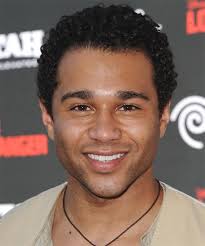 There is the full-blown Afro that looks like a halo around his face; the medium-sized Afro that almost looks 'young'; and of course, the close-cropped Afro for those men who prefer a subtler approach. Of course, all Afros have different textures and will 'fluff' differently.
Then there is the Wave.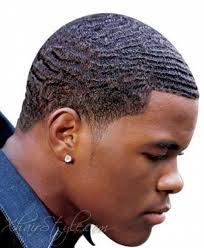 This is usually worn on very short hair. It is just as its name suggests – waves of curls all over the head. This is achieved with the help of gel and a skull cap. Yes, a little effort, but oh so nice is the end result.
We also have the Fade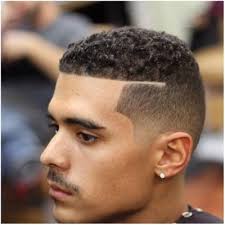 or Buzz cut. This is such a great way for men who prefer to showcase their hair in certain areas, i.e. on the top such as a Pompadour look or shaved off the sides, going for a clean marine look. In this style form, it is all about minimizing the amount of hair and still having some left.
Then we should not forget the Dreadlocks look- Jamaican singer/artist, Bob Marley comes to mind.
This style has evolved since the 80s. It can be grown naturally or hair-assisted (read extensions) to create the look – long, short, tapered – you name it. It depends on each individual.
Sister to the dreadlocks are the Braids – yes, there are a few very versatile and fearless men who will sport a braided look.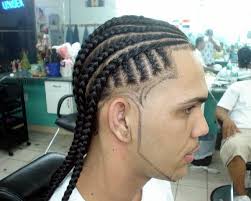 The classic Bald look. Now, I will take this look over the toupee or the 'comb-over' ANY DAY! It seems that more men are opting for the bald look as quite a few women find it sexy (myself included). It takes a confident man to go bald. He has to love and appreciate his head shape and flaunt it.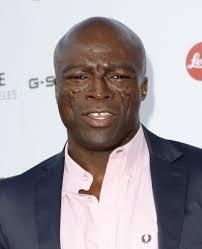 Of course, let's not forget the use of color for our brothers. Yes, there are a few men out there who love to turn heads too, and color helps tremendously to achieve this. And color on any of the above style forms will make for an interesting look…with the exception of the bald look!
All in all, when it comes down to the crunch, it is just wonderful when you find a man embracing the care for his natural hair and being proud of his efforts which will be reflected in the way it frames his face!
Hats off to all you 21st century men out there with the time to make hair care a plan.
What are your thoughts on hair care and the 21st century man? Be sure to share them with me. I look forward to it.
Would you like to learn how to post on a blog like this one? You can put your thoughts on paper but learning how to build your own blog is something different.  If you have the right training it is not that difficult.
When you learn how to build your own blog you get to choose the things that y you write about. You can also use the blog to make extra income.  Here is where I learned how to build my own blog and connected with people who helped me along the way.  Click Here and see what it is all about!
Updated February 2019.
Images courtesy of Pixabay.