10 Best Hair Protein Treatment 2020 Guide!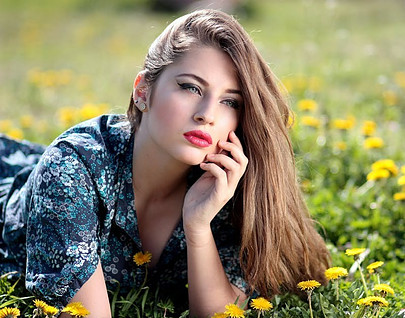 One thing that you need to be aware of, is the importance of a protein treatment for your hair. In this article, 10 Best Hair Protein Treatment 2020, we will look at what a protein treatment is, how to apply it, and the benefits of a hair protein treatment. Let's begin.
What Is A Hair Protein Treatment?
Our hair is made up of keratin, amino acids, and protein. 'It stands to reason that once the biological balance of your hair is compromised in any way, this can result in dry, brittle, and lifeless looking hair. Using protein treatments on the outside and eating a healthy diet with adequate proteins on the inside, will help make your hair the beautiful frame that it should be for your face.'##add link to this section.
5 signs that you can be aware of to help decide if your tresses need a protein treatment
Click To Tweet
How Do You Know That Your Strands Need A Protein Treatment?
Here are
5 signs
that you can be aware of to help decide if your tresses need a protein treatment:
The porosity – if you test your hair porosity and you find that it is more porous than usual, then this is a good sign that your hair needs that extra boost. A simple way to test this – simply fill a glass with water, place a strand in the water, if it sinks – hair is porous if it floats – hair is in good health.
The elasticity  – if your hair has no 'bounce-factor', chance are, it needs help. To test the elasticity, simply take a small section, make it wet, then stretch it, if it bounces back to its original state before it was stretched, then it is fine, if it stays elongated too long, you may need a protein treatment.
Your hair is limp – usually, healthy hair is vibrant and alive. If you find that your hair seems dull and limp, maybe its time for a revamp!
Your hair feels clammy or sticky – it might be a case of too much moisture and you need to rebuild the strength by doing a protein treatment.
After doing a color treatment – when you color your hair, you are breaking down the bonds  and this will make your hair weak. The protein treatment will help to maintain its dexterity .
I find that once you have an idea of when your hair might need a protein treatment, it is easier to be prepared, and hence this compilation of 10 Best Hair Protein Treatment 2020 guide to help your decision-making process when it comes to choosing a treatment.
How Do You Apply The Protein Treatment?
There are various ways to do a protein treatment:
Using heat
Without heat
Applying as a leave-on product
The way you choose will depend on:
Your lifestyle
Your hair health or its needs
The time available
The budget you are working with
Type of hair appliances that you have
Your experience with your tresses
In any event, you need to love your tresses enough to make the effort to ensure that it always looks the best that you can muster! And if you have never done a protein treatment before, follow the directions on the label or maybe get it done professionally and watch closely. It really isn't too complicated. It is more of a 'waiting' process.
What Are The Benefits Of The Protein Treatment?
There are a few major points to using a protein treatment for your hair health. The main ones, in my opinion, are listed below:
Reconstructs the strands
Strengthens them
Increases your sheen by ensuring that the 'holes' in your strands are filled in and more able to reflect the light
Who Can Do A Hair Protein Treatment?
In actuality, anyone can do a protein treatment on their strands based on the information that they have. It is best that you assess the health of your hair and do what needs to be done. Of course, like everything in life, there has to be a balance.
So, ensure that your hair has the best balance between protein and moisture. You can read more about protein HERE, as well as about the moisture balance HERE.
In order to help you find the best product for your tresses, this article should help give you some direction as to the various products on the market that can make a difference for your strands and which to choose.
---
10 Best Hair Protein Treatment 2020
Arvazallia is no stranger to the beauty industry. It has created a lot of products to help make your hair look and feel its best, and this protein treatment mask is one that a lot of users rave about.
Let's look at the features:
It repairs, restores, and strengthens dry, and over-processed hair
It prevents breakage and reduces split ends
It deep conditions and leaves your hair soft, smooth and manageable
It gives a healthy sheen
Helps to promote healthy growth
Prevents hair loss
Hydrates your hair
Improves the elasticity of your hair
Adds volume to your hair using its exclusive formula which includes hydrolyzed wheat protein, aloe vera, argan oil, and macadamia oil
Sulfate-free
Paraben-free
Can be used for all textures
Can also be used on wigs and extensions
It is touted that you will see immediate results after the first use. However, it is with consistent use that you will have longer-lasting results. It is no doubt that this protein treatment finds itself in this guide.
Here is a list of ingredients:
Water, cetearyl alcohol, amodimethicone and trideceth-12 and cetrimonum chloride, cyclopentasiloxane, hydroxyethlcellulose, Parfums, Argan oil, macadamia oil. Aloe Vera extract, hydrolyzed wheat protein, vitamin e, steartrimonium chloride, tetrasodium EDTA, citric acid, phenoxyethanol.
---
Without a second thought, Nature's Potent hair brand is a very popular protein treatment. It uses 100% organ botanicals in the formulation of their product.
The main features:
Uses a clinically proven formula – 'Royal Formula'
Helps to make hair soft, shiny, and manageable
Promotes growth
Strengthens and restores damaged, weak, and over-processed hair
Works for all textures
Lifetime guarantee – a major seller for me – it shows the brand's commitment to the customer
Paraben and sulfate free
Cruelty-free
Sodium free
Helps to reduce environmental effects on your tresses
Acts as a thermal heat protectant
Uses 100% organ and high-quality ingredients
This product is made 'in the USA in an FDA registered facility following the strictest GMP manufacturing practices' and is double packed. It is touted to being able to see the difference after just one treatment and I can believe it being possible because I love the ingredients that are combined in its formula:
Pure Argan oil – commonly referred to as 'liquid gold', rich in essential nutrients and vitamins – known to improve the softness, strength, and shine of your hair
Almond oil – rich in essential oils and minerals which help produce softness and moisture
Pro-vitamin B-5 – helps growth and improves elasticity, prevents hair loss, as well as adding more volume
Hydrolyzed silk – pure silk fibers, 'silk amino acids have a low molecular weight which gives much deeper penetrating and moisturizing effects to the hair follicle and scalp'
I think this is a hair protein treatment that is worth giving a trial run.
Here is a list of ingredients:
Hydrolyzed Silk, Argan Oil, Almond Oils, and Pro-Vitamin B-5.
---
Aphogee has been around for ages! I used to use the whole line when I was a 'relaxed-hair girl' and I loved the products. They gave great results, at least for my hair needs. Now that I am all natural, I still use this particular hair protein treatment occasionally. It does not have a very 'easy smell' on the nostrils, but it does what it is supposed to do.
Let's look at the features:
Rebuilds hair structure if used for a course of 6 weeks
Can be used on permed, colored, or relaxed hair
Reduces or even stops hair breakage
I find this hair protein treatment a good investment of time and money if you are willing to stay the course for 6 weeks to see results. You can read my review of ApHogee Two-Step Protein Treatment HERE!
Here is a list of ingredients:
Deionized Water, Hydrolyzed Animal Protein, Magnesium Sulfate, Citric Acid, Ethylene Urea, Dimethylol Urea, Cocamidopropyl Betaine, Magnesium Carbonate, DMDM Hydantoin, Fragrance
Check this ##ATER (AQUA, EAU) HYDROLYZED COLLAGEN CITRIC ACID MAGNESIUM SULFATE IMIDAZOLIDINONE PANTHENOL TOCOPHERYL ACETATE MAURITIA FLEXUOSA FRUIT OIL HYDROLYZED VEGETABLE PROTEIN PG-PROPYL SILANETRIOL PHYTANTRIOL MAGNESIUM CARBONATE COCAMIDOPROPYL BETAINE DIMETHYLOL UREA TRIMETHYLSILOXYAMODIMETHICONE C11-15 PARETH-7 C12-16 PARETH-9 GLYCERIN TRIDECETH-12 DMDM HYDANTOIN FRAGRANCE (PARFUM) LINALOOL.
---
This brand is completely new to me, however, based on the feedback thus far, it seems to have some effect as a protein treatment.
The main features of this treatment:
Repairs dry, over-processed hair
Makes it shinier and stronger
Is a natural collagen and keratin treatment
Can be used as a pre-treatment before coloring or bleaching your strands to prevent chemical damage and extend the color process
This protein treatment seems to work well with chemical hair processes to help reduce the structural damage. In my opinion, anything that reduces or stops chemical hair processing is a winner in my books and is easily a treatment that belongs in this guide.
Here is a list of ingredients:
Aqua, Hydrolyzed collagen, Hydrolyzed keratin, sodium benzoate.
---
Hi-Pro is another hair care brand that has been around for some time taking care of the hair needs of many women and men. I have also used this protein treatment pac and I liked the results I got. My hair did feel stronger and was also shinier to boot!
The main features:
It treats and helps terribly damaged hair
Improves strength
Reduces brittleness and breakage
Also helps in detangling and manageability
It is also helpful to prevent split ends. All-in-all, an inexpensive protein treatment that does the job well.
Here is a list of ingredients:
Purified Water (Aqua), Hydrolyzed Collagen, Glycerine, Cetrimonium Chloride, Cyclopentasiloxane, Behentrimonium Methosulfate (and) Cetyl Alcohol (and) Butylene Glycol, Stearyl Alcohol, Cetyl Alcohol, Dimethiconol TEA-Dodecyllbenzenesulfonate, Fragrance (Parfum), Wheat Amino Acid, Hydroxyethylcellulose, DMDM Hydantoin, Methylcholoroisothiazolinone, Methylisothiazolinone, Disodium EDTA, FD&C Yellow #6 (CI 15985), FD&C Yellow #5 (CI 19140).
---
This is also another brand that I was not familiar with until I started doing some research about hair protein treatments. It has also gotten some great feedback as a protein treatment.
The main features:
It uses an 'innovative lock-in hydration' system
Its formula is combined with silk protein, rosemary, and d-panthenol which acts as nourishment
It seals and insulates the moisture into your strands
Helps to promote shine
Reduces split ends
Makes hair soft, smooth and manageable
I suspect once the word gets out, this might very well be a great treatment for hair that needs strengthening help.
Here is a list of ingredients:
I was not able to find an exact ingredient listing, but it contains silk proteins, rosemary oil, and panthenol. ( And even then, it still belongs on this 10 Best Hair Protein Treatment 2020 list)
---
Doing this research, I found that there really are not a lot of popular hair protein treatments on the market which says a lot. Another reason why I am more inclined to use natural protein treatments like henna, eggs, and rice. You can check out the articles I have written on them and see if the natural option could work for you. In any event, this brand seems to have some following.
The main features:
Is made using Ceramide3 and collagen
It is touted to show immediate change after just 5 minutes of use
Great mask for damage, over-processed hair
Can be used for all textures
Well, one good thing to be said about this protein treatment is the fact that seems to be an easy to use product for home use. And I really think that this treatment deserves a spot in the guide.
Here is a list of ingredients:
Water Cetyl Alcohol Stearyl Alcohol Amodimethicone Cetrimonium Chloride Trideceth-12 Behentrimonium Chloride Glycerin Cyclopentasiloxane Dimethicone Silk Amino Acids Ceramide 3 Tocopheryl Acetate Hydrolyzed Collagen Hydrolyzed Keratin Gelatin Avena Sativa (Oat) Kernel Extract Hydrolyzed Corn Protein Hydrolyzed Wheat Protein Hydrolyzed Soy Protein Apium Graveolens (Celery) Extract Brassica Oleracea Capitata (Cabbage) Leaf Extract Oryza Sativa (Rice) Extract Solanum Lycopersicum (Tomato) Fruit Extract Brassica Rapa (Turnip) Leaf Extract Daucus Carota Sativa (Carrot) Root Extract Brassica Oleracea Italica (Broccoli) Extract Butylene Glycol Rehmannia Chinensis Root Extract Cornus Officinalis Fruit Extract Alisma Orientale Tuber Extract Dioscorea Japonica Root Extract Poria Cocos Extract Paeonia Suffruticosa Root Extract Panthenol Caramel Citric Acid Methylchloroisothiazolinone Methylisothiazolinone perfume.
---
Another brand, Vitamins Hair Cosmetics, that is new to me and seems to be making a name for itself. This company was formed in 1943 and continues to manufacture hair products. So, one thing to be said is their expertise in the hair care industry.
Let's take a look at the features:
The formula is made with a variety of botanicals like keratin extract, Moroccan argan oil, wheat germ oil, and vitamin E.
Increases shine and manageability
Protects against the environmental elements
Leaves hair feeling silky and soft without weighing it down and moisturized
Increases volume and reduces frizz
Reduces split ends and prevents breakage
Helps to return the pH balance for your hair
Can be used by men and women and all types of textures
Paraben-free
Sulfate and SLS free
No alcohol
Used worldwide, this hair protein treatment was once a professional salon product and now it can be easily accessed for at-home use with the same salon results. With core treatment ingredients like argan oil and keratin botanical extract, it has a spot on the 10 Best Hair Protein Treatment 2020 guide.
Here is a list of ingredients:
Water, Isopropyl Myristate, Amino Bispropyl Dimethicone, Stearyl Alcohol, Cetyl Alcohol, Glycerin, Cetyl Esters, Behentrimomium Chloride, Quaternium-80, Cetrimonium Chloride, Stearamidopropyl Dimethylamine, Pheno## I was not able to find a complete list of ingredients other than the ones mentioned: wheat germ oil (triticum vulgare), Moroccan argan oil, vitamin E, and keratin extract.
---
Of course, L'Oreal is no stranger to the hair care industry. They have been around for ages and they have made a name for themselves when it comes to hair care products. This hair protein treatment is packed with everything you need to do a great job!
The main features:
It can be used as a leave-in treatment for damaged hair
It can be shown to reduce breakage up to 97% after just one use
It doubles as a heat protectant for heat up to 450degrees
Its almond and protein elixirs help to strengthen the hair
It is touted to help prevent the 5 signs of daily hair damage: split ends, weak, rough, dull, and dehydrated hair.
Another interesting point about this hair protein treatment is that it is touted to protect your hair 'against up to 2290 brush strokes, 100 flat ironing passes, and can even withstand a hair bleaching process.'
Here is a list of ingredients:
Formula 1041733PT1 INGREDIENTS AQUA / WATER / EAU DIMETHICONE CETEARYL ALCOHOL GLYCERIN PHENYL TRIMETHICONE AMODIMETHICONE POLYQUATERNIUM-37 DIMETHICONOL PHENOXYETHANOL TRIDECETH-5 PROPYLENE GLYCOL DICAPRYLATE/DICAPRATE STEARETH-20 PRUNUS AMYGDALUS DULCIS OIL / SWEET ALMOND OIL CETYL HYDROXYETHYLCELLULOSE PARFUM / FRAGRANCE TRIDECETH-10 PPG-1 TRIDECETH-6 HYDROXYPROPYLTRIMONIUM HYDROLYZED WHEAT PROTEIN CHLORHEXIDINE DIGLUCONATE LINALOOL BENZYL SALICYLATE BENZYL ALCOHOL LIMONENE 2-OLEAMIDO-1,3-OCTADECANEDIOL ACETIC ACID AMYL CINNAMAL COUMARIN CITRONELLOL ALPHA-ISOMETHYL IONONE GERANIOL ISOEUGENOL ARGILLA / MAGNESIUM ALUMINUM SILICATE PRUNUS AMYGDALUS DULCIS FRUIT EXTRACT / SWEET ALMOND FRUIT EXTRACT CI 15985 / YELLOW 6 CI 19140 / YELLOW 5 XANTHAN GUM CITRIC ACID SORBIC ACID FIL CODE D202640/1.
---
One main reason I have included this hair protein treatment in this 10 Best Hair Protein Treatment 2020 guide is that is 90% natural ingredients in its formulation.
The main features:
Almost 100% natural ingredients
Makes hair soft, and feel nourished due to the moisturizing oils and fatty acids in the formula
Made with papaya leaf extract which is a source of antioxidants and more powerful than vitamin E
Is applied as a leave-in protein treatment
I would be inclined to try this protein treatment just because of its natural ingredients alone. They are all good botanicals for the hair growth and health.
Here is a list of ingredients:
Aloe Barbadensis (Aloe Vera Hydrosol), Hydrolyzed Jojoba Protein, Hydrolyzed Rice Protein, Hydrolyzed Soy Protein, Camellia Oleifera (Camellia Seed) Oil, Aleurites Moluccana (Kukui Nut) Oil, Carica Papaya (Papaya) Extract, Ascophyllum Nodosum (Sea Kelp) Extract, Arctium Lappa (Burdock) Extract, Hippophae Rhamnoides (Sea Buckthorn) Oil, Urtica Dioica (Nettle) Extract, Dehydroxanthan Gum, Persea Americana (Avocado) Oil, Macadamia Integrifolia (Macadamia Nut) Oil, Citrus Sinensis (Orange) Peel Oil, Citrus Paradisi (Grapefruit) Oil, Pelargonium Graveolens (Geranium) Oil, Lavandula Angustifolia (Lavender) Oil, Cedrus Atlantica (Atlas Cedarwood) Oil, Pogostemon Cablin (Patchouli) Oil, Rosmarinus Officinalis (Rosemary) Oil, Glyceryl Caprylate, Cananga Odorata (Ylang Ylang) Oil, Caprylyl Glycol, Glycerin, Panthenol (Vitamin B5), Tocopherol (Vitamin E).
---
My Final Thoughts On 10 Best Hair Protein Treatment 2020 Guide!
Well, as with anything else, you have to do your trial of hair products in order to find the best one for your hair needs. All the hair protein treatments on the 10 Best Hair Protein Treatment 2020 guide are simply suggestions with the main features to help you choose one to use, depending on your hair health and what it needs.
I would suggest trying a small bottle and then see how it works with your hair before 'stepping up to the big guns'!
In any event, I really hope that this 10 Best Hair Protein Treatment 2020 guide will be a helpful asset in your hair care journey.
All the best.
Images courtesy of Pixabay and Amazon.
[Updated Dec 2019]
---
How would you like to learn how to post on a blog like this one?
You can put your thoughts on paper but learning how to build your own blog is something different. If you have the right training it is not that difficult.
When you learn how to build your own blog you get to choose the things that you write about. You can also use the blog to make extra income. Here is where I learned how to build my own blog and connect with people who helped me along the way.
Click Here and see what it is all about!