Which Comes First – The Chicken Or The Egg?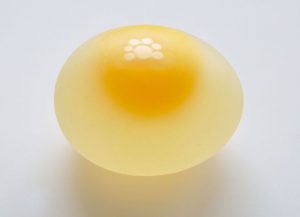 Ok, so, today in the 21st century, this is still an unsolved question – no one knows or rather is willing to answer that question, depending on one's spiritual or religious beliefs. Well, in any event, it really doesn't matter, as long as we have the eggs.
One thing that is so surprising, is the amount of hair care uses we can get from using natural products – plants or animal products. The egg is one them. In itself, the egg is a source of protein, lutein, and choline – the vitellus (the egg yolk),  the albumen (the egg white), and calcium – (the eggshell).
The egg white and the yolk – is one better than the other to use in hair care?
It is a simple matter of the condition of your hair. If you have oily hair, it is recommended that the egg white is better to be used as the base of your homemade products. If you have normal or dry hair, then the yolk will work better to make your hair soft. The whole egg is a good substitute for any chemical additives being used in any hair product. The key here is to veer towards more natural products for your hair health.
Benefits Of Using Eggs For Hair Growth
A lot can be said for using eggs as a part of your hair regimen. I will outline the more plausible benefits for using eggs in your hair regimen. Eggs:
make your hair shiny
provide protein to the hair strands and further nourishes it
strengthen the hair so there is less breakage
help to restore the natural oil to the hair and keep it soft and supple
Recipes Using Eggs
Here are a few egg-based recipes that you can try out with your hair care regimen.
Simple Egg Shampoo
Method
Simply break eggs and using a fork or a hand mixer (which I think does a better job because it thoroughly blends the eggs and gets it frothy). Use the blended eggs as your shampoo after wetting hair. Please remember to rinse your hair with cool water as you don't want the egg to 'become poached' in your hair.
To help minimize the potential of 'egg-head hair', you can do a final rinse using ACV – apple cider vinegar. This will further close the hair cuticles and increase the hair sheen.
Egg Yolk Shampoo
2-3 egg yolks
3 tablespoons honey
1 tablespoon olive oil
Method
Combine ingredients and whip with a whisk
,
or just blend with a hand mixer. Apply to wet hair and massage into hair. Please remember to rinse hair with cool water.
Simple Egg Conditioner
Method
A very simple recipe indeed. There isn't much that you need to do. Mix by hand using a handheld mixer
 or a blender
. Apply to dry or freshly cleansed hair. Cover with a plastic cap for about 5-20 mins. Wash out with cool water. NOTE: Using warm water to rinse your hair will leave you with scrambled eggs in your hair and I don't think you will enjoy it – one way or the other.
Nutritious Deep Conditioner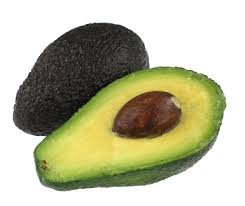 ¼ cup greek yogurt
1 avocado mashed
1 egg well beaten
½ lemon freshly squeezed
Method
Combine all ingredients in a bowl and mix really well with either a hand mixer or a blender. This way it will be nice and smooth without any lumps from the avocado. Apply to either dry unwashed hair or to freshly cleansed hair. This might be a little messy.
Once you have applied it and massaged the mixture into the hair, cover with a plastic cap and allow to penetrate the hair for 20 mins. Rinse with cool water. Then continue with your hair routine.
Banana and Egg Conditioner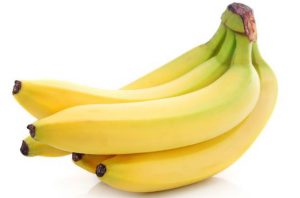 1 over-ripe banana
1 egg
2-4 tablespoons olive oil
Method
Combine ingredients using a hand mixer or a blender. Make sure that the banana is completely liquified. Strain the mixture using a strainer. I find that a nylon strainer
is better than a metal mesh strainer
,
 of course, you decide which one works better for you.
The idea behind straining the mixture is a simple one. The banana has little black seeds which are not so easy to remove from your hair if you decide to simply apply the mixture to your hair without straining. Apply to freshly cleansed hair and cover with a plastic cap for 10-20 mins as your time permits. Rinse with cool water and continue with your hair regimen.
My Final Thoughts On How To Use Eggs For Hair Growth
I use egg in my hair care from time to time. I must be honest, I really don't like the smell of the egg, I don't even eat eggs in general. However, I will try anything once before I shoot it down.
I like mixing my conditioners with a little bit of essential oil in order to cover the smell of the egg. I find that this works better for my nostrils. I also love the way the egg yolk shampoo makes my hair feel – really soft and silky.
I love the conditioners as well. I treat myself occasionally to an intensive hair treatment this way. Why don't you give it a try? I would love to hear your feedback, and who knows, maybe a new recipe?
Thanks