10 Best Hair Combs For Men 2018

It should come as no surprise that men also use combs and in this article on 10 Best Hair Combs For Men 2018, we will be looking at the world of combs for men. Men use combs for the hair on their head, sideburns, mustache, beard, and believe it or not, some even use combs for their chest hair!
Before we take a look at the 10 Best Hair Combs For Men 2018, let's define the meaning for a comb.
What Is A Comb?
According to Wikipedia, 'A comb is a toothed device used for styling, cleaning and managing hair and scalp. Combs have been used by humans since prehistoric times, having been discovered in very refined forms from settlements dating back to 5,000 years ago in Persia.[1]
So, you see, the whole idea of a comb as a hair care tool is not a 'brand new idea'. The various forms might be as well as the various materials used to make the comb, but a novel idea it is not!
The comb is made up of a shaft and some teeth that are crossed 'at a perpendicular angle to the shaft'.
Materials Used To Make A Comb
Combs can be made out of:
plastic
metal
wood – boxwood, cherry wood, sandalwood, and other fine-grained woods
ivory
tortoiseshell
In modern times, though, there has been a concern for the animals which produce the ivory and the tortoiseshell and this practice has been noticeably reduced. The beauty of a wooden comb is the craftsmanship – the finesse and the polished comb.
The standard comb has a wide set of teeth on one end and then a finer set on the other end. Sometimes, a thin handle or a large handle. It all depends on its use.
Types Of Hair Combs

There are various types of combs. We can find:
wide-tooth detangling combs
fine-tooth or rat-tail combs
picks (more commonly referred to as Afro picks)
nit-combs or flea-combs – to help remove parasites from the hair, also referred to as a fine-tooth comb
How To Clean Your Comb

As a great suggestion, whatever type of combs you may use, it is always a great idea to wash your hair comb and hair brush each time you wash your hair. It just makes more hygienic sense.
The simplest way to do this is to use a little shampoo or simply immerse the comb or brush in a solution of warm water, baking soda, and some vinegar for a few hours. When you return, you will see all the grime settled to the bottom and revealing a new comb or brush!
Benefits Of Using A Comb

There are a few benefits to using a comb on your hair:
it helps to detangle an otherwise knotted hair
it can be a source of a scalp or skin massage
depending on the type of comb, it helps to distribute the body's natural oils throughout the length of the hair – long or short
it can also be used as a source of hair decoration
So, basically, the comb is really a simple hair tool which anyone can use whether they have different hair textures or hair length on just about any part of the body.
Let's take a look at the 10 Best Hair Combs For Men 2018, to see how combs for men stack up against each other.
---
10 Best Hair Combs For Men 2018
Using a wooden comb versus a plastic one is so much better for your hair! And as you will see, it is important when it comes to choosing the tools for your haircare whether you are a man or a woman!
This wooden comb is ideally used for the beard or mustache or very low cut hair. This brand –The Striking Viking is a well-known hair care brand and this set is quite popular in choices made by many customers based on their feedback.
The main features of this wooden comb and case set:
It has a nice size which makes it easy to carry and use on a daily basis
Its travel case is made of synthetic leather and comes in handy for on-the-go storage
It has dual-sized teeth – fine and course – which makes it easy to work on every hair type
It helps in reducing anti-static electricity unlike its plastic or metal counterpart
It is made from 100% natural sandalwood which is gentle on your hair as well as imparting a nice smell
Easily detangles your hair
Great for removing dead skin or dandruff from your beard or hair
I think this choice could be a great arsenal in anyone's hair toolbox!
---
Another popular hair care brand is the Rocky Mountain hair comb for men.
It's main features:
A nicely contoured edge with multiple teeth widths which helps to give a nice massage as you comb your hair and balanced distribution of natural body oils
It is a precision style shaping hair tool for sideburns, the sides of your mouth, upper and lower lip hair
It comes with a carrying case for great storage
It has multiple teeth widths from 1mm to 3mm to groom beard and hair of various lengths
It is made from 100% Sandalwood which has a distinctive woodsy smell
Its size is compact for everyday use
Comes with a ratchet-style comb – cute and sleek design
Another great product that might be worth the investment of time and trial!
---
This wooden comb by Grow A Beard brand is nifty and very popular judging by the feedback on this item.
The main features:
It has an ideal pocket-sized comb
Made with 100% boars bristles (the brush)
Anti-static wooden comb
Great detangler
Made from 100% bamboo which will be durable and lasting
Eco-friendly – using bamboo (which is farmed) versus wood (which has to be cut down), it is less damaging to the environment. It is also 100% biodegradable
100% money back refund guarantee – no questions asked
Versatile for all hair textures and lengths
I like the eco-friendly aspect of this comb and brush grooming set for men. We need to be caring when it comes to our environment. We have to think about the 'big picture', not just now, but also the future that we create.
---
Another great idea from Striking Viking – this time in the folding comb design. Also a popular choice for best hair combs for men.
The main features here:
100% natural Sandalwood which is strong and durable
Reduces static electricity when coming in contact with your hair
Can be used for hair everywhere – beard, sideburns, and on your head
Helps to distribute your natural hair oils throughout your hair
Easy to use and portable
Using wood is so much better in reducing tangles and hair breakage
Gentle on the scalp and help in comparison to metal and plastic type combs
Easy travelling comb
Definitely, an easy comb to take anywhere and still be able to get the job done!
---
Beardsman is another popular name in hair tools and this seems to be a well-used comb based on the many positive feedback.
The features of this comb for men:
100% natural Sandalwood which really has a nice woodsy scent
Dual-action teeth design to give precision grooming
Reduces the snags, pulling, and static associated with plastic combs
Made from strong and durable wood to give a long-life guarantee
Comes with a faux leather carrying sleeve and gift box
Based on the popular feedback, it surely does not hurt to give it a trial run!
---
This Rapid Beard brand beard brush and beard comb set is a great combination for the man in your life! A very popular choice based on the feedback of many users.
The features are:
100% boar bristle brush which works well with any hair texture – beard, moustache or hair on your head – long, short, curly, tangled, or you name it
The brush is a great combination when used along with oils added or natural oils to help evenly distribute it throughout the hair
100% handmade
The comb helps to reduce static, pulling, and snags
Awesome packaging and cotton travel bag
The set is ideal as a pocket-size and is easy to use and is comfortable for travel as well as everyday use
Long-lasting warp-resisting 100% natural bamboo handle
This comb and brush set is perfect for all types of hair – head hair, beard, and moustache.
---
Another Rocky  Mountain product, it is obvious that this company knows about product design and manufacturing for their customers.
The main features of this comb:
It has a wide wooden ergonomic designed handle
Easy to use
Comes with a travel case
Can be used on all types of hair textures
Has fine and medium widths to deliver versatile styling options for your hair on your head or beard
Reduces static in your hair
The comb weighs 1.5oz which is 4x heavier than typical combs but which also improves the 'glide' through your hair
Another product that comes highly recommended based on positive feedback. Indeed worthy to be on the list of 10 Best Hair Combs For Men 2018.
---
Rocky Mountain seems to be the hair care brand when it comes to combs for men.
This classic wooden comb features:
Classic design made from 100% natural wood
Reduces static electricity
Helps to detangle
Sleek designed handle for easy use
A functional comb to get the job done easily.
---
I love the name of this hair care brand – BushKlawz – it gives a rugged 'feel' to the products and definitely seems to showcase the 'masculinity' involved.
The main features of this comb for men:
It is a full-size comb
It has fine and wide teeth which can be used for any texture hair and any length
It helps to reduce frizz and static electricity by combing your hair
Made from 100% Pearwood.
It is made of solid design and is 4x heavier than typical plastic combs
The variance in teeth sizes helps to untangle your hair as well as help with precision styling
Helps to distribute natural hair oils evenly throughout your hair – head, beard or moustache
The smoothness of the wood makes combing 'a breeze'
If nothing else, this comb certainly seems to cater to the 'man-figure' and its masculine needs!
---
I can't say that I have heard of the Majestic Samson brand before this review, however, they seem to have a pretty good idea about wooden combs for men.
I would like to point out the features of their comb:
Dual action teeth which help to get you the best grooming option
Made of 100% natural red sandalwood with a woodsy scent, vibrant color, and craftsmanship tooled and polished
Ergonomically designed
Reduces static electricity
Designed to last a long time
Cute carrying case and travel size
100% satisfaction guarantee and refund if not
This comb seems fine and I love the fact that the woodsy scent is what this brand focuses o as well as the craftsmanship.
---
MY Final Thoughts On 10 Best Hair Combs For Men 2018
Whether you have long or short hair – on your head, sideburns, or moustache, these combs on the 10 Best Hair Combs For Men 2018 list are certainly a good place to begin your search for a handy-dandy hair comb for men.
Like most things, it comes with trial and error. One thing is for sure is the fact that a natural wood product is 'way by far' the best product to use in your hair versus plastic or metal!
I am biased towards natural products when it comes to hair care. It is generally much easier on the hair and is better gauged to reduce snags, reduce static electricity, and gives a nice massage to the scalp while using.
Whichever comb or brush that you chose, I hope that this review of 10 Best Hair Combs For Men 2018 has been able to give you a starting point in your decision-making.
Images by Pixabay and Amazon.
---
REFERENCES:
[1] Wikipedia
---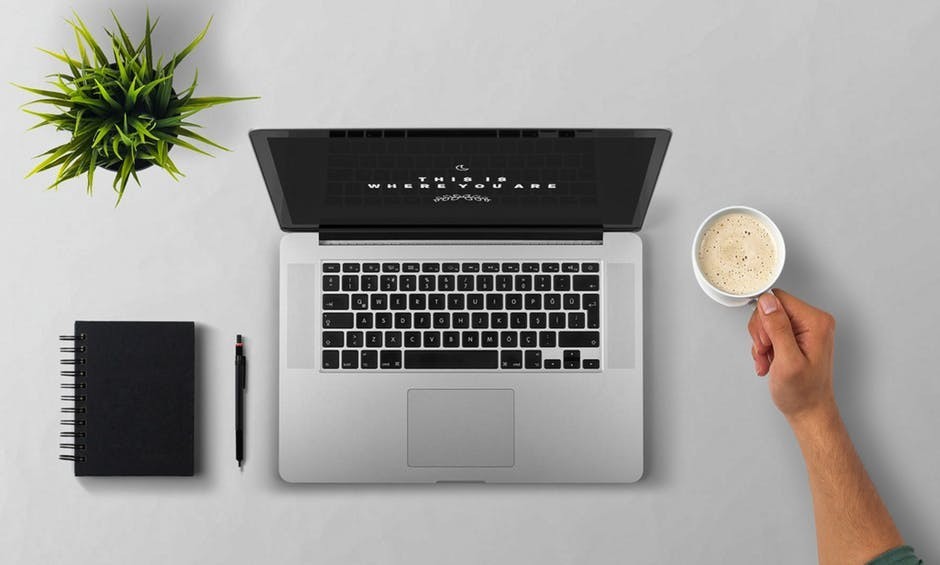 How would you like to learn how to post on a blog like this one?
You can put your thoughts on paper but learning how to build your own blog is something different. If you have the right training it is not that difficult.
When you learn how to build your own blog you get to choose the things that you write about. You can also use the blog to make extra income. Here is where I learned how to build my own blog and connect with people who helped me along the way.
Click Here and see what it is all about!
---