10 Best Hair Steamers 2018
What Is A Hair Steamer?


In this article, 10 Best Hair Steamers 2018, I plan to define a hair steamer, talk about the various types of hair steamers available, how to use a hair steamer and the benefits that can be gained from using a hair steamer. I hope you will find some useful information here. Read on.
A hair steamer is simply an appliance that is used to 'steam' your hair. I want to help you understand the process so I want you to think about the steamer used in cooking. You peel your vegetables and then you put them in a steamer. The vegetables are then cooked using the steam generated from the water which is being heated on the bottom layer of a 'double-decker pot' appliance.
The whole idea is to retain as much of the nutrients of the vegetables versus cooking them in a simple pot of boiling water where most of the nutrients will be thrown away with the water once the cooking process is complete.
In like manner, when one decides to 'steam one's hair', effectively, what you are doing for your hair is to infuse any nutrient (hair product) into the hair strand while the cuticle is lifted by the heating process.
There are various types of hair steamers:
Portable tabletop models
Hand-held models
Professional rolling-leg models
2-in-1 type models
Soft thermal cap models
Just to give you a general idea. As you continue reading, in my list of 10 Best Hair Steamers 2018, you will be able to see the features of the various models and be able to decide which is probably a good fit for your hair needs.
---
How Does It Work?
The process is a simple one.
After applying your product of choice – deep-conditioner or essential oil – you will then go under the hair steamer for about 15-30 minutes. A word of caution here, steam can burn so be very careful when it comes to regulating the steam intensity and flow from any steam-making appliance.
The steam temporarily lifts the hair cuticle and allows moisture to get through. The warmth of the steam makes the hair more malleable and will increase the elasticity of your hair. It is usually suggested to allow your hair to 'cool down' after being steamed, if your time permits, or simply rinsing with tepid to cool water to close the hair cuticles and seal in the moisture generated by the steaming process.
---
What Are The Benefits Of Using A Hair Steamer?
The more common benefits that can be attributed to hair steaming are:
It increases the moisture balance of your hair with causing hydra fatigue.
Makes your hair softer.
Improves the elasticity of your hair.
Improves your hair texture and curl pattern.
Helps to increase the blood flow from the scalp to the hair follicles, thus stimulating more hair growth.
Makes the scalp supple and reduces dryness associated with a dry itchy scalp, and dandruff.
Helps to get more nutrients from hair care products (oils and creams) to your hair strands.
Makes detangling your hair easier.
Hydrates your hair and helps to prevent breakage and split ends.
Steam hair oiling enables hair microcells to expand and lets the nutrition of the hair oil penetrate into the hair to facilitate head blood circulation and make hair smooth and lustrous. Frequent use will eliminate scurf, keep hair clean, comfortable and glowing.
Of course, there are probably more benefits to be gained, especially with a consistent routine, however, these are the more spoken about results from using hair steamers. I am sure you will the 10 Best Hair Steamers 2018 review of some benefit to you.
---
Difference Between Hair Dryer And Hair Steamer
You may be wondering if there is a difference between a standard hair dryer and a hair steamer – well, the answer is yes!
With a hairdryer, it generates 'dry heat' and the main purpose is to fully dry your hair from a wet state to a perfectly dry state. The hair steamer, on the other hand, its main job is to infuse your hair with steam and to allow nutrients to be fed into the hair follicle.
One way of using a hair dryer as a hair steamer is to cover your hair with a plastic cap (after applying your hair product) and then cover the plastic cap with a warm damp towel in order to generate and trap the heat so that it can 'steam' your hair. This is the 'less expensive' or 'frugal' way to achieve similar results. Of course, we all have budgets to work with occasionally.
Ultimately, you choose what works best for you depending on:
Your budget
Your time to allotted to your hair care
The type of deep-conditioning products being used for the process
Your hair needs
So, without further ado, let's take a look at 10 Best Hair Steamers 2018.
---
10 Best Hair Steamers 2018
Portable Hair Steamers
This steamer is a 2-in-1 deal! You can use it for steaming your face as well as your hair. This is definitely a good purchase in the way of beneficial uses for one product.
The main features:
great steamer for your hair and facial skin.
can also be used as an interior humidifier.
moisturizes and hydrates your hair which helps to reduce breakage and split ends.
improves optimal absorption of conditioning products.
has a built-in ozone generator.
controls the release of negatively charged oxygen which in turn helps to reduce itch and prevents dandruff.
It seems to be a very popular choice in the hair steamer world!
---

The Q-Redew hand-held steamer made its debut a few years ago. It was a rave for many women who wanted the luxury of a steamer but could not afford one, not to mention the ease and portability that this unit gives to the user.
Let's look at the features:
it can be used to moisturize, reshape, detangle, restyle, stretch, hydrate and deep-condition your hair.
It adds moisture and easily restyles your hair in a few minutes
It is convenient and you are able to do 'spot' steaming if you don't want to do your entire head of hair.
It is portable and lightweight.
It uses water to produce a warm mist or steam
It is 120V 650watts and may not be used with a converter or adapter for safety reasons.
Easy to use
For the woman on the go, this handy hand-held hair steamer might just do the trick! I am sure you can see why it is on the 10 Best Hair Steamers 2018 list – portability is always a good thing!!
---
This hair steamer has been upgraded to give more value to the user.  Let's take a look at a few interesting features which set it apart from the rest:
It has an adjustable timer.
Two levels of speed – to adjust for steam or mist.
Adjustable height from 42.5" to 50.4" with a 13.4" diameter hood space.
Leakproof water bottle.
600 watts, 110V, 60Hz
Durable iron base with 4 omnidirectional wheels and a firm steady support.
Unit comes with a stopper and waste cup which prevents the build-up of mineral deposits.
Has overheating protection with a fuse.
Added to the above points is the fact that it is easy to use and has a low power consumption and is energy saving as well.
---
Professional Hair Steamers
This is classified as a professional steamer so that means it is 'packing a little bit' more power than the home models.
This professional hair steamer's main features are:
A very low noise factor.
It has an On/off wind and heat velocity switch 1/2/3.
A time control switch from 0 to 60 Minutes.
Automatic switch-off
650W, 110V, and 60Hz.
Adjustable height -30" to 51" and hooded diameter of 14".
4-Star wheelbase for extra stability.
If you have the space and willingness to make this hair-steaming a habit, then this model might be for you.
---
Finding hair steamers used professionally, you tend to see them on legs with the ability to 'move' with the customer. Of course, this is a very important requirement for most of them.
The features of this professional hair steamer:
Adjustable temperature settings.
Swivel casters for the ease of movement.
Stainless steel coil which makes the vapor.
Adjusts from 37" to 49" and hood diameter of 12".
Has a 32-ounce water reservoir that works with normal tap water.
It states that this professional steamer's acrylic hood helps to seal in the hair treatments and avoids drying the hair out. Of course,  this is definitely something that you want the steamer to do!
---
This is a fairly new brand and not too much has been said about its performance through its features should be able to help you decide if it worth having in your hair care arsenal.
Its main features:
Adjustable temperature control.
Adjustable height with swivel casters on the legs.
Easy to use.
Adjustable timer levels.
Aside from the obvious advantages associated with using a hair steamer, this model seems quite simple and user-friendly even for a professional.
---
 Best Home Hair Steamers
Most hair steamers usually come as a one function unit, though there are a few which are 2-in-1 and like this one, it is 3-in-1. This model can deliver steaming processes for the hair and face and also act as a humidifier.
The main features:
A powerful atomizer which produces an ultra-fine mist which is easily absorbed into the hair or skin.
Can be used as a hair steamer
Can be used as a facial steamer
Can be used as a humidifier.
Deeply moisturizes, conditions, detangles, hydrates and revives your hair.
Opens and unclogs facial pores removing dirt, oil, and grime from your skin.
Uses Nano-Ionic steam which has ionic water particles and is more than 10x more effective for penetration.
Built-in ozone generator.
Has a 320ml water tank and allows for 45 minutes of operation time.
Automatic shut-off.
An ion output button to regulate the steam spray.
110-120V, 350W, 60Hz.
A wonderful set of features and I just love the 3-in-1 product versatility option. Without any hesitation, I though this steamer belonged on the 10 Best Hair Steamers 2018 list – value for money – not once, but 3 times!
---
A very easy to use and simple hair steamer – simply no frills!
The main features:
Adjustable steam switch – low and high.
Adjustable timer 0-60 minutes.
650W, 110V.
A vented 12" hood to help adjust the steam level.
Automatic shutoff
Comes with a 1 yr warranty and free repair product fails due to manufacturing defect, not to human error.
I like their policy on returns – after all, it is a sign that this company will stand behind its brand. They even give you a24-48hr window that repair can be effected in a timely manner.
---
This is also another steamer with a 2-in-1 function – a hair steamer and a facial steamer.
Its features:
Easy to use and also to clean-up
Even distribution of the hydration to your hair.
Comes with interchangeable attachments.
This model seems to be a very popular unit based on the feedback. I think people like it because of the ease of using it.
---
And here we have something a little different but that still delivers what your hair needs – moisture and balance.
Its main features:
200% product absorption as touted by the manufacturer.
Easy to use.
Portable and light
Has a secondary power suppression unit for safety.
A built-in thermostat which keeps the temperature inside the cap between 140-158 degrees Fahrenheit.
55W, 220V, 60Hz, code length 2m. It has to be used with an adapter.
Silicon heating rays which prevent electrical shock.
This is not a bulky item and is user-friendly and delivers the benefits to your hair while in the comfort of your home. I thought that this hair steamer also belonged on this 10 Best Hair Steamers 2018 list – another type and also affordable!
---
My Final Thoughts On 10 Best Hair Steamers 2018
I steam my hair occasionally, especially when I think the moisture and balance are not in sync. This happens mostly in the winter months (I have noticed). Ultimately, steaming your hair is definitely a great process to implement in your hair regimen.
It will surely make a difference in your hair care. Give it a try and I look forward to reading about your experience. I hope that the 10 Best Hair Steamers 2018 list was a good source  of information on hair steamers for you!
Images courtesy of Amazon, Unsplash, and Pixabay.
---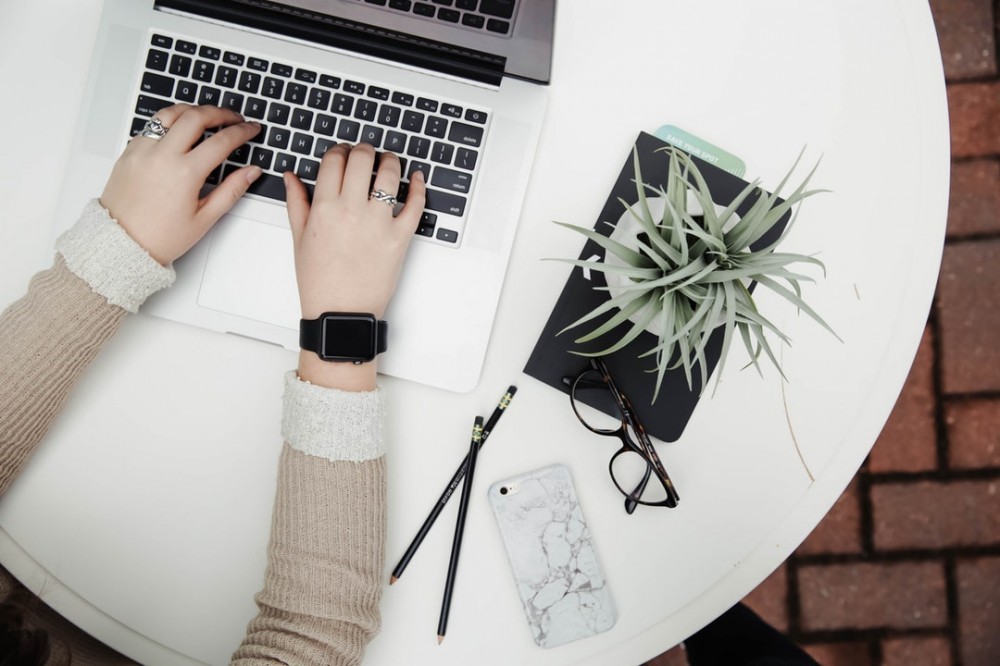 Would you like to learn how to post on a blog like this one?  You can put your thoughts on paper but learning how to build your own blog is something different.  If you have the right training it is not that difficult.
When you learn how to build your own blog you get to choose the things that y you write about. You can also use the blog to make extra income.  Here is where I learned how to build my own blog and connect with people who helped me along the way.  Click Here and see what it is all about!