10 Best Deep Conditioners 2020 Guide
What Is A Deep Conditioner?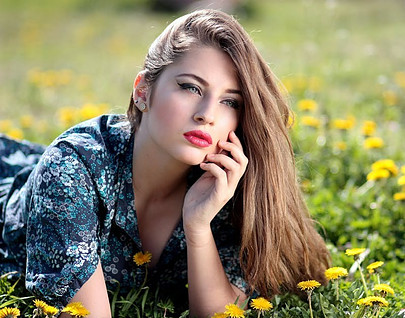 A lot of people may be wondering, 'what on earth is a deep conditioner?' or maybe, 'what is the difference between a conditioner and a deep conditioner?' Are deep conditioners worth all the hype? Well, let's take a closer look.
When you cleanse your hair, you sometimes (if time permits) use a simple conditioner to further add moisture to your hair. Then you rinse and continue with your hair routine. This is a simple conditioning process.
When you cleanse your hair and you have a wee bit more time on your hands, then you add a 'heavy-duty' conditioning product to your hair, don a plastic cap and allow the product to remain on your hair for anywhere from 15 minutes to 1 hour so that 'magic' can happen. Then you rinse out and continue with your hair routine. This is a deep conditioning process.
Now, you might be wondering, is there a difference other than the time frame?
The Differences
Simple Conditioner
it is as easy as 1-2-3 presto!
it does not take much time – 1-3 minutes or for as long as you take your shower
the products are simple and usually more varied in consistency
easier to do than a deep conditioner process
Deep Conditioner
more time involved – a minimum of 5 minutes to 1 hour at most
the products tend to be heavier in consistency
the ingredients tend to be more intense and extensive
the results tend to be more quickly noticed with consistent use
you need to apply heat (body heat and allowing it to remain at least 1-4 hours or overnight; or with the aid of a hooded-dryer, a portable heating cap, or steamer) in order to allow the product to penetrate the hair follicle for an extended period of time (15 minutes to as much as 45 minutes minimum)
The Similarities
can be done at home – DIY – just check your kitchen cupboards
their main objective is to moisturize your tresses
they have to remain on the hair for more than 2 minutes in order to effect a change on your hair
a necessity for your hair routine – whether your hair is in great health or otherwise
---
How Can You Tell You Need A Deep Conditioner?
Now, I am sure you may also be thinking, how do you know when you need a deep conditioning treatment? I have prepared a few pointers to help you determine your hair needs. You might need a deep conditioning moment when your hair:
seems extra dry when you touch it and it gets gnarly or knotted when you try to do as the cliche says – 'run your fingers through your hair'!
breaks and is very brittle
does not appear shiny by reflecting much light
does not 'seem' to be maintaining its length or simply seems to be the same length 'forever'
might need a simple 'spa treatment' to may it look healthier
---
What Are The Benefits Of Using A Deep Conditioner?
The main benefits of using a deep conditioner can be outlined as follows:
you ensure that your hair gets the nourishment it needs
it will moisturize your hair and make it much softer to the touch
it instantly infuses your follicles with the products being able to penetrate better
it improves the hair's sheen (especially when you rinse with cool water to close the cuticles)
The Possible Disadvantages Of Using A Deep Conditioner
 it is a lengthy process at times
getting top-of-the-line equipment (hair steamer, hooded-dryer, portable heating cap, electric heating cap) might prove inhibitive, especially if you are not the handy-dandy DIY-er type of person
over-kill – if you deep condition too often, it can result in moisture overload and you might experience a reverse effect of your efforts.
In the long term, you have to 'choose your battles' and make sure it is a 'win-win' situation for you and your hair. You have to decide:
the best way to deep condition your tresses
the best time to do the process
the best products that will give you results you seek.
In this way, here is my list of 10 Best Deep Conditioners 2020 that you can choose from.
---
10 Best Deep Conditioners 2020 Guide


Arvazallia Hydrating Argan Oil Mask And Deep Conditioner
heads the pack! It is a salon type treatment that you can take advantage of at home. It:
will transform and renew your hair instantly
will make your hair will feel softer and smoother
makes your hair easier to manage
restores, repairs, and strengthens your hair
helps to promote healthy growth
acts as a detangler
adds moisture and improves the elasticity of your hair
works with all types of hair
works synergistically with the other hair products in its line( the shampoo, daily repair conditioner)
uses Argan Oil as it main feature product which is well known to provide moisture to your hair or skin and encourages hydration.
Here is a list of ingredients:
'Aqua (Water), Cetearyl Alcohol, Amodimethicone And Trideceth-12 And Cetrimonium Chloride, Cyclopentasiloxane And Dimethicone, Hydroxyethylcellulose, Parfum, Argania Spinoza Kernel Oil (Argan Oil), Steartrimonium Chloride, Tetrasodium Edta, Citric Acid, Phenoxyethanol.'
---
I love Art Naturals products and this joins the group. I also notice that Argan Oil is a huge favorite with a lot of deep conditioning products and of course, I understand why – it works in getting that moisture to your hair that it needs to keep it soft, supple, and shiny.
Here a few good reasons to check out this deep conditioner:
it does as it says – it moisturizes and smooths your hair because of ArtNaturals combination of 100%natural oils, proteins, and amino acids.
it stimulates and encourages hair growth and a healthy scalp with its addition of green tea, sage and ivy extracts
it helps to provide a buffer from the sun's UV rays
it strengthens the hair with its enriched Hydrolyzed wheat, oats and quinoa proteins, silk amino acids, and hydrolyzed keratin
is cruelty-free
100% natural ingredients
Main featured botanical extracts like:
green tea – a well-known anti-oxidant which reduces the free radicals which can be a nuisance to your hair. It also helps maintain your hair color
sage – this improves your circulation and stimulates your scalp, encouraging hair growth
ivy – the natural flavonoids help to soothe the scalp (relief from dandruff, dry scalp, eczema)
Here is a list of ingredients:
'Purified Water, Green Tea, Sage, And Ivy Extracts), Burdock, Quaternium-91, Behentrimonium Chloride, Myristyl Myristate, Cetearyl Alcohol, Behentrimonium Methosulfate, Cetyl Alcohol, Butylene Glycol, Dimethicone, Caprylic/capric Triglyceride, Hydrolyzed Wheat, Oat And Quinoaproteins, PG-propyl Silanetriol, Cystine Bis-PG-propyl Silanetriol, Silk Amino Acids, Cocodimonium Hydroxypropyl,hydrolyzed Keratin, Cyclopentasiloxane, Amodimethicone , C11-15 Pareth-7, Laureth-9, Trideceth-12, Glycerin, Retinyl Palmitatate, Argan Oil, Sodium Ascorbyl Phosfate, Vitamin B-5,hydroxyethyl Cellulose, Diazolidinyl Urea, Iodopropynyl Butylcarbamate, Perfume.'
---
Shea Moisture Jamaican Black Castor Oil  Deep Conditioner
is very popular as a deep conditioning hair product. Apart from the fact that it uses Jamaican Black Castor Oil which on its own is a wonderful oil with so many virtues. This product will:
nourish your hair especially with the wonderful Jamaican Black Castor Oil
increase your hair 's sheen
stimulate the scalp and encourage hair growth
moisturize and hydrate your hair and scalp
reduce frizz
make your hair smoother and feel softer
To not pay homage to the great selection of botanical extracts and oils which make this deep conditioner 'a force not to be reckoned with', would be a faux pas. So, let's take a look:
Of course, apart from using 100% natural ingredients, certified organic products, paraben-free, cruelty-free,  as well as giving back to the community, I would be more than happy to use Shea Moisture Jamaican Black Castor Oil Deep Conditioner for my hair needs.
Here is a list of ingredients:
WATER, CETYL ALCOHOL, COCOS NUCIFERA COCONUT OIL, BEHENTRIMONIUM METHOSULFATE, GLYCERIN VEGETABLE BUTYROSPERMUM PARKII SHEA BUTTER, STEARYL ALCOHOL, BEHENTRIOMONIUM CHLORIDE, PANTHENOL , HYDROLYZED VEGETABLE PROTEIN PG-PROPYL SILANETRIAL, CETRIMONIUM CHLORIDE, PERSEA GRATISSIMA AVOCADO OIL, MANGIFERA INDICA MANGO SEED BUTTER, CASTOR SEED OIL, MAURITIA FLEXUOSA FRUIT OIL, YEAST EXTRACT, HYDROLYZED KERATIN, MACADAMIA OIL BLEND, VINEGAR CAPRLHYDROAMIC ACID, CAPRYLYL GLYCOL, BUTYLENE GLYCOL, ACETYL TETRAPEPTIDE-3 DEXTRAN, TRIFOLIUM PRATENSE CLOVER FLOWER EXTRACT, CARAMEL.
---
It's a 10 Miracle is a hair care brand that was created to offer and promote hair care products that would perform a 10-in-1 job, multi-purpose, so to speak. It is recognized worldwide for being able to achieve its goal. Their Deep Conditioner Plus Keratin
has two main features:
it is a keratin protein enriched formula – the key active ingredient in the formula. As you know, keratin is in the makeup of our hair and of course, if there is any type of external supplement, I see this as a plus.
it penetrates easily into the hair follicle and nourishes your hair with their signature 10 nutritive deep conditioning complex.
Results that you should see in using this product :
a reverse in hair damage
your hair should be more manageable,
there should be an increase hair sheen
a smooth and easily detangled hair
an improvement in hair strength and elasticity
additional protection from the sun
acts as a heat protector for your hair when using heat appliances.
Here is a list of ingredients:
'Water/Aqua/Eau, Glycerin, Dimethicone, Cyclopentasiloxane, Isopropyl Palmitate, Cetyl Alcohol, Behentrimonium Chloride, Methyl Gluceth-20, Fragrance/Parfum, Keratin Amino Acids, Hydrolyzed Keratin, Butylene Glycol, Helianthus Annus (Sunflower) Seed Extract, Dimethiconol, Prusuns Amerniaca (Apricot) Kernel Oil, Prunus Amygdalus Dulcis (Sweet Almond) Oil, Beta-Glucan, Linum Usitatissimum (Linseed) Seed Extract, Sodium Ascorbyl Phosphate, Retinyl Palmitate, Tocopheryl Acetate, Camellisa Sinesis Leaf Extract, Aloe Barbadensis Leaf juice, Hydroxyethylcellulose, Hydrolyzed Collagen, Citric Acid, Phenoxyethanol, Hydroxyisohexyl, 3-Cyclohexene Carboxaldehyde, Butylphenyl Methylpropional, Limonene, Methylisothiazolinone.'
---
Another great hair product from Shea Moisture which I am sure your hair will enjoy. It is formulated to impart intense moisture and shine to your hair especially when used with some indirect heat to open the hair pores and to allow the product to penetrate the hair follicles. This deep conditioner has a lot of botanical oils and extracts which help to:
moisturize
hydrate
soften
increase your hair sheen
reduce frizz
nourish and encourage hair growth
smooth and soften your hair.
The main 'players' in this deep conditioning product are:
manuka honey – known for its anti-inflammatory and moisturizing properties, it will certainly do your hair a world of good.
mafura oil – this oil has a high oleic acid content and will help to replenish the oils washed away from your hair.
african rock fig – this botanical plant is rich in anti-oxidant Vitamin C and will make your hair shine.
organic shea butter – known to impart moisture and softness to your hair.
Here is a list of ingredients:
Water (Aqua), Cetyl Alcohol, Cocos Nucifera (Coconut) Oil, Behentrimonium Methosulfate, Butyrospermum Parkii (Shea) Butter*, Glycerin (Vegetable), Stearyl Alcohol, Behentrimonium Chloride, Panthenol, Trichilia Emetica (Mafura) Seed Oil, Honey, Hydrolyzed Rice Protein, Fragrance (Essential Oil Blend), Adansonia Digitata (Baobab) Seed Oil, Cetrimonium Chloride, Persea Gratissma (Avocado) Oil, Ficus (Fig) Extract, Mangifera Indica (Mango) Seed Butter *, Tocopherol, Aloe Barbadensis Leaf Extract, Caprylhydroxamic Acid, Caprylyl Glycol, Butylene Glycol Butter *Certified Organic Ingredient.'
---
Ultrax Labs Hair Vigor Caffeine Hair Growth Stimulating Hair Mask prides itself on having a premium formula which 10+ hair boosters which will hydrate and repair your hair from inside out.  The three main synergistic botanicals used in the formula are:
caffeine – which helps to extends and stimulates the life cycle of the hair follicle encouraging hair growth. It also suppresses the DHT and stimulates hair growth through consistent use.
aloe vera – which helps to soothe the scalp and balances the pH level of the scalp and hair.
argan oil – known for it moisture-retention properties.
And the synergistic oil blends used:
argan oil – moisturizing agent
jojoba – moisturizing agent and growth stimulator
amla – helps to reduce hair loss and stimulate hair growth
sunflower – anti-oxidant and rich in Vitamin E which helps to also fight free radicals
safflower – rich in oleic acid, and helps in blood circulation to help promote growth
macadamia nut – rich in fatty acids which nourish and strengthens the hair follicles and helps reduce hair loss
sesame seed – rich in minerals like magnesium, calcium, phosphorous, protein which strengthens and nourishes the hair follicles
The benefits that you can expect from this deep conditioning formula are:
a reduction in premature hair loss
more voluminous hair and less thinning
smooth, softer and more manageable hair
moisturized tresses
Here is a list of ingredients:
 'Aqua (Deionized Water), Aloe Barbadensis Leaf (Aloe Vera Gel) Juice, Behentrimonium Methosulfate, Cetearyl Alcohol, Glycerin, Cetyl Esters, Amodimethicone, Trideceth-12, Cetrimonium Chloride, Helianthus Annuus (Sunflower) Oil, Carthamus Tinctorius (Safflower) Oil, Theobroma Cacao (Cocao) Butter, Argania Spinosa (Argan) Oil, Hydrolyzed Wheat Proteins, dl-Panthenol, Biotin, Simmondsia Chinensis (Jojoba) Oil, Retinyl Palmitate (Vitamin A), Butyrospermum Parkii (Shea) Butter, Camellia Sinensis (Green Tea) Leaf Extract, Macadamia Ternifolia Nut Oil, Salvia Officianalis (Sage) Extract, Malus Domestica Fruit (Apple) Stem Cell Culture Extract, Spiraea Ulmaria (Meadowsweet) Extract, Caffeine, Parfum (Fragrance), Sesamum Indicum (Sesame) Seed Oil, Emblica Officinalis Fruit Extract (Amla) Oil, Phenoxyethanol, Ethylhexylglycerin.'
---
Aussie Moist is a fairly popular brand. I have used their products a few times and loved the results. What I find really interesting about this product, Aussie 3 Minute Miracle Strong Deep Conditioner
, is that it really works in 3 minutes. I have used it both ways – as it says on the label and for my own curious mind, with my 'trusty old plastic cap' and some indirect heat for about 10 minutes.
I experienced the same results in both instances:
soft and moisturized hair
definitely shiny
strengthened hair
smooth hair
It really is a simple and amazing product. If you really find yourself short on time and still want to give your hair a deep conditioning treatment, then this is one way to go. Three minutes is all you really need and it will surprise you – as it did me!
Here is a list of ingredients:
'Water/Eau, Stearyl Alcohol, Cyclopentasiloxane, Cetyl Alcohol, Stearamidopropyl Dimethylamine, Dimethicone, Glutamic Acid, Fragrance/Parfum, Benzyl Alcohol, Edta, Simmondsia Chinensis (Jojoba) Seed Oil, Aloe Barbadensis Leaf Extract, Ecklonia Radiata Extract, Methylchloroisothiazolinone, Methylisothiazolinone.'
---
This deep conditioner, Royal Formula by Nature's Potent
has formulated a clinically proven hair mask which:
hydrates
moisturizes and repairs
restores and strengthens hair even hair that has been exposed to the harsh use of heating appliances
improves manageability making your hair soft and smooth
promotes hair growth and a healthy shine
adds volume
to your hair after only one use. The combination of the four featured ingredients makes me believe that this is possible, however, I suspect that you can reap all the benefits over time and a few uses, especially if you have severely dry and damaged hair. You will need consistency and time with the product to really see and feel the difference. You can also use it as a leave-in conditioner.
The 4 main features of Royal Formula, along with other benefits of using this deep conditioner:
argan oil – often called 'liquid gold', 100% pure argan oil is quickly absorbed into the hair and controls frizz, replenishes moisture to the hair.
hydrolyzed silk – pure silk fibers, amino acids which due to their molecular structure allows them to penetrate the hair deeper and allow more moisture to hair and scalp.
almond oil – rich in nutrients and minerals, which help to condition and repair the hair
pro-vitamin B-5 – or pantothenic acid which stimulates hair growth.
sodium-free
cruelty-free
paraben-free
sulfate-free
100% premium pharmaceutical grade ingredients
money back – lifetime guarantee (which speaks highly of their product confidence)
Here is a list of ingredients:
'Water, glycerin, fragrance, cetyl alcohol, behentrimonium methosulfate C12-15 alkyl benzoate cyclopentasiloxane, amodimethicone, cetrimoniu, chloride, trideceth-12, behentrimonium chloride, dimethicone, panthenol (pro-vitamin B5), tocopheryl acetate, hydrolyzed silk, stearamidopropyl dimethylamine, hydroxypropyl guar, argania spinosa kernel oil, quaternium-80, phenoxyethanol, ethlyhexylglycerin, citric acid, caprylyl glycol, butylene glycol, prunus amygdalus dulcis (sweet almond oil).'
---
Ok, for starters, I love the Dominican hair products. There is just something about the way the Dominicans do hair that it makes you want to get your hair done by them as well. That said, let's talk about Avanti Silicon Mix Intensive Hair Deep Treatment
. I have used this product and I love what it does for my hair.
I must confess, though, I do not follow the direction according to the label. The suggested time is 3-5 mins. I apply the deep conditioner on freshly cleansed hair and then cover with a plastic cap and let it remain on my hair for about 20 mins. If I have time, I will also sit under a hooded dryer or wear a portable heating cap.
The results I find, after using this product:
wonderfully shiny hair
soft and voluminous hair
smooth and touchable hair with a fresh smell
moisturized hair
stronger strands
ideal as a heat protectant as well
helps to detangle
This deep conditioner does what it says [in my book] and I think it is worth checking out.
Here is a list of ingredients:
'Water, Mineral Oil, Cetyl Alcohol, Stearyl Alcohol, Glycerine, Citric Acid, Cetrimonium Chloride, Dimethicone Copolyol, Cyclomethicone, Keratin, Ceramide, Diazolidinyl Urea (and) Iodopropynyl Butylcarbamate, Fragrance.'
---
For some of us, Neutrogena is a household name for not only hair products but also body and cosmetic products. As a matter of interest, this brand has been voted '*Neutrogena is the #1 OTC brand recommended by Dermatologists in the USA. (Source: Dermatologist Recommendation Study. Gfk. 2016.)'
I have used this deep conditioning product and I loved the results. Its formula produced hair that was:
intensively moisturized
shiny and manageable
soft and touchable
detangles easily
The featured botanical extracts and oils among the ingredients:
olive oil – known for being a great moisturizing agent, penetrates the hair and goes as deep as the center
meadowfoam seed oil – also penetrates the hair follicle and helps to lock in the moisture
sweet almond oil – another moisturizing oil which protects the surface of the hair
Works great for hair that is extra-dry, over-processed, and color-treated. I give a thumbs up to this product [based on my experience].
Here is a list of ingredients:
'Water, cetyl alcohol, behentrimonium chloride, cyclopentasiloxane, dimethicone, cetearyl alcohol, ethylhexyl isononanoate, behenyl alcohol, meadowfoam (limnanthes alba) seed oil, cyclohexasiloxane, olive (olea europaea) fruit oil, sweet almond (prunus amygdalus dulcis) oil, stearamidopropyl dimethylamine, behentrimonium methosulfate, amodimethicone, panthenol, glycol stearate, ceteth-2, hydroxyethylcellulose, phenoxyethanol, methylparaben, propylparaben, citric acid, mica, titanium dioxide, iron oxide, fragrance.'
---
My Final Thoughts on 10 Best Deep Conditioners 2020 Guide
Now, I do a deep conditioning process for my hair every week. I use homemade as well as pre-made products for this process. I have used a few of the about mentioned products as well. I rotate my products in order to 'keep it fresh' for my hair. I find that this works best for my hair.
As with anything else, the only way to find that 'perfect fit' is to experiment with various products. Also, remember that your hair is constantly growing and sometimes changing as well based on:
your health
your mental wellness (stress, overwhelm, grief)
styling techniques
medications.
So, in pointing out those abovementioned points, sometimes, a product might work today and not so good next week – so, sometimes, change is good.
In any event, I hope this list is useful and that your hair will benefit from deep conditioning, no matter which product you may use. I would love your feedback and thoughts about your experiences.
Updated Feb 2020
Images courtesy of Pixabay, UnSplash and Pexels.
When you learn how to create your own blog you get to choose the things that you write about. You can also use the blog to make extra income.
Here is where I learned how to create my own blog and connect with people who helped me along the way.
Make Another Dream A Reality – Get Your FREE Hobby Makeover Guide TODAY – This is your motivation to make a new start in your life.