10 Best Shaving Creams For Men 2020
In this article, we will be looking at 10 Best Shaving Creams For Men 2020. We will look at the definition of shaving, the types of products and tools used for shaving, and a list of shaving creams and soaps. The list is by no means exhaustive but it will give you an idea of what is available for you to make the best choice.
Let's begin and see what the list of 10 Best Shaving Creams For Men 2020 has to offer!
What Is Shaving?
I thought it would be easy to give a short definition of what is shaving. It is simply the removal of excess body hair (facial, underarms, legs, private areas). You can remove body hair using depilatory creams(a more popular known brand is Veet
), scissors
, shaving cream, shaving soaps, or shaving gels.
What Is Shaving Cream?
A shaving cream is a creamy substance which comes in a can or other container that is simply applied with a brush or your fingers to your face or the area where you plan to remove the excess body hair.
Of course, it seems that the thicker the cream, the better it appears to prep the skin for a closer shave. It is not the 'only sign' but it does help. You can apply more than one layer of the cream if you choose.
What is Shaving Soap?
A shaving soap is another way to produce a lather or foamy layer to apply to the area that needs to be shaved. It is best applied to a thoroughly wet surface. You can apply the soap with the fingers or with the use of a brush. It does the same thing as the cream though it may be a bit easier to store and surely, a tad more long-lasting in terms of applications.
What Is Shaving Gel?
A shaving gel is yet another shaving product aid. It is usually in an aerosol container or other containers under pressure. The application is similar to above. You need to ensure that the surface is prepared for the shave.
How Do You Use It?
No matter which product you choose as a shaving product, you need to use it as directed on the label. This should be a standard procedure for your using any product – not necessarily only when shaving. The product label gives you the best way to apply in order to get the best and desired results.
The Tools To Use When Shaving
Once you decide that it is time for a shaving experience, you need to get your tools ready for the job!
There are:
Shaving brushes – it doesn't have to be complex, as long as it does the job. Here is a recommendation – Perfecto Orginal Shaving Brush.
Shaving knives – usually best in the hands of a professional and it does an even cleaner shave. Here is a recommendation –  Professional Barber Straight-Edge Razor.
Fingers and Palms – totally free and readily available to apply any shaving product, but then you still need the aid of a tool to remove the hair.
Disposable Razors – handy, inexpensive, and easily available to do the job. Here is a recommendation – Gillette Disposable Razors.
.Electric Razors – a tool that you need to have a 'steady hand' to get the job done but one that will improve with consistency. You have electric razors that can be used for wet or dry shaving. Here is one recommendation – Philips Norelco Electric Razor.
---
Here is a short and easy list to help you ensure a good shaving experience when you decide that it is time.
Morning is the best time to shave – your skin is at its softest and most relaxed when you are just awake and the razor will glide easily
It is best to use a pre-shave cream if you have one – it softens the hairs and preconditions the skin
Wrap your face in a warm towel – or do like in the old days…shave after you shower when the skin is soft and hydrated
The best lather is by using a shaving cream or a shaving soap along with a brush – it is a better overall coverage and gets down to the roots for a closer shave. Remember to use circular motions.
Use firm strokes and follow your facial contours keeping the skin taut.
Keep your razor clean, rinsing after every two-three strokes. Wash and dry thoroughly after each use to prevent bacteria nesting. Change the blades often as well.
Lathering twice ensures a smoother shave. So, as they say in the business – rinse and repeat!
Rinse thoroughly to get all the cream or soap off your face to prevent dryness and residue.
Use an aftershave lotion or cream to help 'relax' the skin and moisturize it as well.
As often as you can, use a light face cream to help keep your skin supple.
Benefits Of Shaving
This is a very personal thing. People shave for different reasons. In a nutshell, I think the following are a few of the benefits associated with shaving:
it helps to remove dead skin cells during the process which in turn helps to show a clean, smooth skin surface.
it removes troublesome hair – stubs, ingrown hair.
it helps in your grooming process.
I am sure there are more that you can think of and when you do, please let me know in the comment section so that I can add it to my 10 Best Shaving Creams For Men 2020 list!
---
10 Best Shaving Creams For Men 2020
The Taylor of Old Bond Street is 'hands down', it seems to be the most popular choice of all the other creams that we will be looking it at. It has amassed more than 8,000 reviews! And if that is not impressive, then I don't know what is, when it comes to checking out a product.
Let's look at the features:
It has a very long holding power
No product build up
Helps to leave your hair shiny and heightens the hair color
Great with humidity issues
Leaves the hair soft to the touch
The shaving cream not only works on the beard but also acts a moisturizer
Has a variety of essences like Sandalwood, Cedar, Lavender, Rosemary
And if all the above features don't get you excited from only one shaving cream, then the fact that it comes with a handy shaving cream bowl to help you get the job done, then this is like icing on the cake. This shaving cream has earned its prime place on this list indeed.
Here is a list of ingredients:
Aqua, Stearic Acid, Myristic Acid, Potassium Hydroxide, Coconut Acid, Glycerin, Parfum, Triethanolamine, Sodium Hydroxide, Methylchloroisothiazolinone, Methylisothiazolinone
---
The Cremo brand is also another popular shaving cream on the market. The people have spoken! This brand was founded by two men who needed a product to make a difference – in performance and in price.
The main features of this shaving cream:
It helps to get you a closer shave
Minimizes razor nicks and burns
Its ingredients are made up of 'slick molecules' which help to make the shaving experience an easy and effective one
It is very concentrated and you can easily use the slogan – less is more – it only takes a little to get the job done
Made with natural botanical plant extracts like Macadamia Seed Oil, Aloe, Calendula Extract, Lemon Extract, Papaya Extract, and Olive Leaf Extract
The Original shaving cream is made up of peppermint, menthol, and tea tree oil which is invigorating for the skin
Coupled with all the goodness above is the fact that it is paraben free and cruelty-free. And it should last for about 90 days.
Here is a list of ingredients:
Now Paraben Free! Water (Aqua), Sodium Cocoyl Isethionate, Stearic Acid, Glycol Distearate, Cetearyl Alcohol, Macadamia Ternifolia Seed Oil, Polyether-1, Hydroxypropyl Guar Hydroxypropyltrimonium Chloride, Allantoin, Aloe Barbadensis Leaf Juice, Calendula Officinalis Flower Extract, Xylitol, Citrus Medica Limonum (Lemon) Fruit and Carica Papaya Fruit Extract, Olea Europaea (Olive) Leaf Extract, Linalool, Limonene, Perfluoromethylcyclopentane, Phenoxyethanol, Ethylhexylglycerin, Titanium Dioxide, Citric Acid, Fragrance (Parfum)
---
Using a shaving soap is not an entirely new concept, especially when we start looking at the ones that really work and you can see this based on the popular feedback received. Let's look at the features if the Henry Cavendish Himalaya Shaving Soap:
It lathers easily and does so well enough to allow for a smooth shave
Because it has Shea Butter in its ingredients list, it also helps to moisturize your skin
Does not dry out your skin
It has Soy extract that is a great conditioning agent
It has a high glycerin content which helps the soap's mildness and silky lathering property
It is bigger in size than the usual shaving soaps – lasting at least 3-6 months.
Fresh scent that is not overwhelming
It uses minimal all-natural ingredients and has no artificial color or fragrance
100% satisfaction money back guarantee
One thing that would encourage me to try this soap, apart from its ingredients, is the 100% refund guarantee, it gives me nothing to lose by trying it out. Maybe you should too. It is a sure winner.
Here is a list of ingredients:
Glycerin, Cocos Nucifera (Coconut) Oil, Sodium Castorate (Castor) Oil, Sodium Hydroxide, Purified Water, Carthamus Tinctorius (Hybrid Safflower) Seed Oil, Sorbitol (Moisturizer), Shea Butter, Soy, Himalaya Fragrance (a blend of exotic woods: Indian cedar, Himalayan blue pine, cashmere musk and Indian amber). We guarantee NO toxic ingredients such as DEP (Diethyl Phthalates) or any petroleum or coal tar ingredients such as Toluene which is found in most synthetic fragrances. Chronic exposure to these is linked to anaemia, lowered blood cell count, liver or kidney damage. These synthetic fragrances can also be drying and irritating to your skin.
---
The Proraso brand was established in 1908 by Ludovico Martelli Proraso. It created the first pre-shave cream in 1948 and continues to deliver quality products for professional use and simply using at home. The products are made in Italy. This brand is committed to using more natural-based ingredients and fewer mineral oils and artificial colors.
The main features of this shaving soap:
Natural-based formula
No mineral oils or artificial colors
No parabens or silicones
Made with sensitive skin in mind
Delivers a creamy lather which helps to produce a close shave with minimal skin irritation
Dermatologist tested
Cruelty-free
Over 95% natural ingredients
Two great ingredients – oatmeal and green tea – known for their soothing g qualities and their anti-inflammatory properties
Even though it is a shaving soap, it lathers up well and seemingly does the job it set out to do!
Here is a list of ingredients:
Aqua (Water/Eau), Stearic Acid, Cocos nucifera (Coconut) Oil, Potassium Hydroxide, Glycerin, Sodium Hydroxide, Lactic Acid, Parfum (Fragrance), Menthol, Tocopheryl Acetate, Sodium Lauroyl Sarcosinate, Hydroxyethylcellulose, Sodium Hydroxymethylglycinate, Hexyl Cinnamal, Geraniol, Citral, Limonene, Linalool, Pentaerythrityl Tetra-dit-butyl Hydroxyhydrocinnamate, Thymus vulgaris (Thyme) Flower/Leaf Extract, Avena sativa (Oat) Kernel Extract, Camellia sinensis Leaf Extract, Etidronic Acid, Tetrasodium EDTA.
---
This is the original Proraso shaving formula. See the other review above. This particular formula is highly popular based on the feedback seen.
The main features:
Its ingredients have eucalyptus oil which helps to tone and purify the skin
It has menthol which helps to cool, refresh, and revigorates the skin
It generates a thick lather and it helps to reduce irritation
It is made with a 'hot soap' process which helps the product to generate a thick foaming ability
Formulated with glycerin which helps to produce a smooth shaving experience
Reduces razor burns
No parabens, no silicons
No mineral oils, no sodium laurel sulfate
No artificial colors
No animal
More than 95% natural ingredients
Its traditional formula is basically vegetable-based with botanical extracts and natural oil which moisturize and protect the skin. Its formula has been used for years and like the saying goes – if it's not broken, no need to fix it!
Here is a list of ingredients:
Aqua, Stearic Acid, Cocos nucifera Oil, Potassium Hydroxide, Glycerin, Lactic Acid, Sodium Hydroxide, Sodium Lauroyl Sarcosinate, Menthol, Camphor, Eucalyptol, Eucalyptus globulus Leaf Oil, Pentaerythriytyl Tetra-di-t-butyl Hydroxyhydrocinnamate, Sodium Metasilicate, Tetrasodium EDTA, Hydorixyethylcellulose, Sodium Hyrdoxymethylglycinate, Geraniol, Parfum
---
Both men and women use this brand of shaving cream. It has been featured in USA Today, Forbes, Men's Health, Good Morning America and other publications. It is commonly used for travel and is not stored in an aerosol can.
The main features:
Made with natural and organic ingredients
Popular for use with sensitive skin because of its unique formula which helps to reduce irritation and razor bumps
Travel user-friendly especially with the security regulations of the TSA in the USA
Cruelty-free testing
Included in its ingredients are aloe vera oil – a great moisturizing agent; spearmint essential oil – cooling and invigorating.
Vegan
Paraben-free
Antioxidant-rich and naturally-derived caffeine
It is touted to have excellent lubricating properties which help to hydrate and protect your skin. You don't need a lot to get results.
Here is a list of ingredients:
Potassium myristate, Potassium stearate, Sodium myristate, Sodium stearate, Glycerin, Caffeine, Organic aloe barbadensis leaf juice, Organic Butyrospermum parkii (shea butter), Organic helianthus annuus (sunflower) seed oil, Mentha viridis (spearmint) leaf oil, Zea mays (corn) oil, Sorbic acid, Menthol, Tocopheryl acetate (Vitamin E), Hydroxyethylcellulose CAFFEINATED AFTERSHAVE: Water (Aqua), Caprylic/Capric Triglyceride (Plant derived), Glyceryl Stearate (Plant derived), Cetearyl Alcohol (Plant derived), Glycerin (Plant derived), Cetearyl Glucoside (Sugar/Corn derived), Caffeine, Argania Spinosa Kernal (Organic Argan) Oil, Simmondsia Chinensis (Organic Jojoba) Seed Oil, Mentha Viridis (Spearmint) Leaf Oil, Olea Europaea (Olive) Fruit Oil, Crambe Abyssinica (Abyssinian) Seed Oil, Butyrospermum Parkii (Shea Butter), Persea Gratissima (Avocado) Oil, Camellia Oleifera Leaf (Green Tea) Extract, Coco-Caprylate/Caprate (Coconut derived), Xanthan Gum (Natural thickener), Menthol, Phenoxyethanol, Ethylhexylglycerin.
---
With this brand of shaving cream, it offers soft skin and less skin irritation and razor burn with consistent use.
Its main features:
Its ingredients include glycerin – helps to soften the skin; coconut oil – natural irritant reducer; added essential oils
It lathers easily with a shaving brush or just your fingers
Includes 100% pure Sandalwood essential oil which is moisturizing for the skin
Allows for a closer shave and results in smooth, moisturized skin
No synthetic dyes or alcohol
The lather with this shaving cream is rich and foamy and allows for an easy glide during shaving.
Here is a list of ingredients:
Water, Stearic Acid, Myristic Acid, Potassium Hydroxide, Coconut Acid, Glycerin, Triethanolamine, Sodium Hydroxide, Methylparaben, Propylparaben.
---
Contrary to what people might think, shaving soaps are quite popular and this brand is on the 10 Best Shaving Creams For Men 2020 even though it might not be a 'cream' in the true sense of the word. Let's take a look at the features:
It has a big size which can potentially last for a long time
Has a natural Sandalwood scent which is not overpowering
Made in small batches which does not compromise its quality
Made with Shea Butter and Tallow which helps to produce a slippery lather and helps to get a closer shave
Reduces irritation and razor bumps
It is a good product and easy to use for your shaving experience. It might even change your mind about using a shaving soap versus the usual shaving cream.
Here is a list of ingredients:
Stearic Acid, water, tallow, coconut oil, potassium hydroxide, glycerin, shea butter, fragrance, sodium hydroxide.
---
And the Gillette brand of shaving products is a well-known one that is very common in general households. The whole family uses it! Its main features:
Infused with Aloe Vera which is a well-known moisturizer for the skin
Helps to protect the skin from irritation
Its formula has 3x protection for the skin as well as moisturizing and refreshing it
Has a light and fresh fragrance
A fairly inexpensive brand that still delivers a good 'bang for your buck'!
Here is a list of ingredients:
Water/EAU, Palmitic Acid, Triethanolamine, Stearic Acid, Isopentane, Glyceryl Oleate, Aloe Barbadensis Leaf Juice, Ptfe, PEG-90M, PEG-23M, Hydroxyethylcellulose, Sorbitol, Propylene Glycol, Fragrance/Parfum, Isobutane, Blue 1.
---
Bigelow C.O. has been around for a long time since 1838 and is no stranger to the beauty world of different products. A very common oil that I see in most shaving products is the eucalyptus oil which certainly helps in leaving the shaved area feeling refreshed very easily. The main features of this shaving cream:
Leaves you with a cool, comfortable shaved area and can be used daily
Lathers easily
Can be used with a shaving brush or easily lathers with the hands/fingers
Reduces razor burns and irritation
Cruelty-free product
This brand is a very popular brand among Italian barbers.
Here is a list of ingredients:
Aqua (Water), Stearic Acid, Cocos Nucifera (coconut) oil, Potassium Hydroxide, Sodium Hydroxide, Glycerin, Lactic Acid, Sodium Lauroyl Sarcosinate, Menthol, Camphor, Eucalyptol, Eucalyptus Globulus Leaf Oil, Pentaerythirtyl Tetra-di-t-butyl Hydroxyhydrocinnamate, Sodium Metasilicate, Tetrasodium EDTA, Hydroxyyetyl-cellulose, Sodium Hydroxymethylglycinate, Geraniol, Parfum (Fragrance).
---
My Final Thoughts About 10 Best Shaving Creams For Men 2020
I hope that this list of 10 Best Shaving Creams For Men 2020 has been able to help you make a choice on which soap or cream you can use for your shaving needs. It is good to try a few to see how they compare to each other until you find the best fit.
So, I would recommend starting with small sizes if you can. Like most things, you have to eliminate your choices based on trial and error. In any event, if you find a shaving product that is better and doing great things for you, please drop me a line so that I can update my list so that others can be helped as well. Thank you.
I wish you good luck.
Images courtesy of Pixabay and Amazon.
[Updated April 2020]
---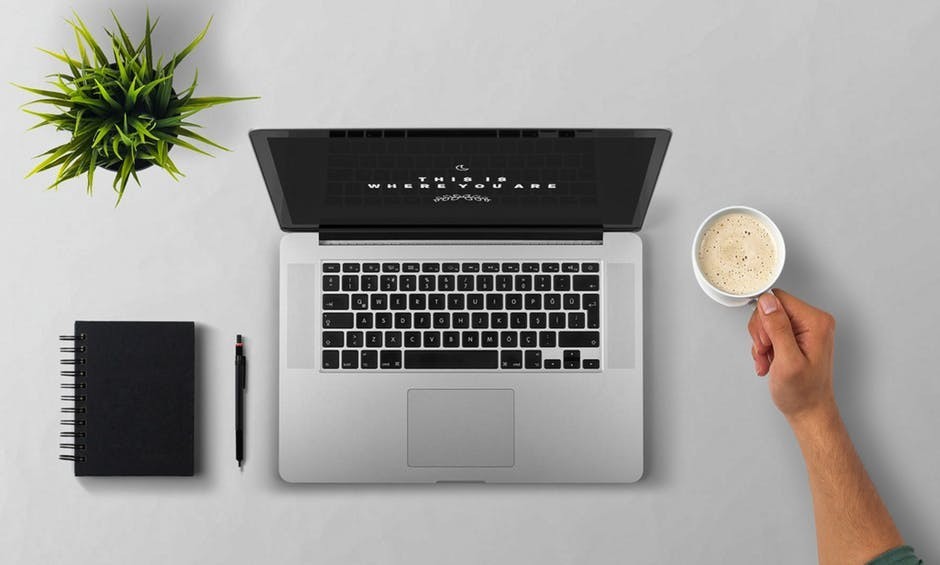 How would you like to learn how to post on a blog like this one?
You can put your thoughts on paper but learning how to build your own blog is something different. If you have the right training it is not that difficult.
When you learn how to build your own blog you get to choose the things that you write about. You can also use the blog to make extra income. Here is where I learned how to build my own blog and connect with people who helped me along the way.