What Is Hair Gel?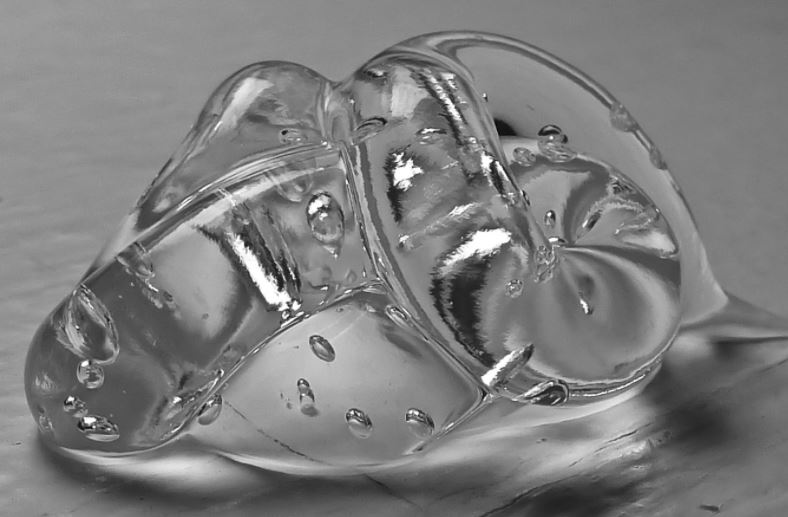 Using a hair gel is a common event for a lot of people, men, and women, however, today we will be focusing on the females and the best gels that they can use. We will also define it, describe the types of gels, and the various ways to use a gel. You can also take a look at an article I wrote about the 7 Best Hair Gels For Men 2018.
According to Wikipedia, a gel is 'a hairstyling product that is used to harden hair into a particular hairstyle.' So in other words, a gel is simply a formula which can be used to sculpt any style in a certain way.
---
Types Of Hair Gels
Gels can be created in a few forms:
Soft, medium, or firm hold of a transparent-like jelly
Cream type
The types of gels are dictated by the ingredients used to make them. There are gels which are 100% natural ingredients based as well as gels which use synthetic ingredients to achieve their consistency.
The more common ingredient in gel-making is a carbomer (any thickening agent) which makes the gel 'stick' and maintain its form when it comes in contact with the hair.
How To Use Hair Gels
Using a gel is an easy way to enhance your hairstyle. You can use a gel on:
wet
damp
or dry hair – it all depends on the type of style you are trying to achieve.
Using a gel with wet hair
It is best to first cleanse the hair before the application. You want to ensure a clean scalp and hair as your 'drawing board' to get the best results. You then remove the excess water (a microfiber towel
is best) and then proceed with the gel application.
Using a gel on damp hair
As above, ensure that you start off with a clean head of hair. After removing as much of the water from your hair, you can use a microfiber towel or a simple tee-shirt, and keep it wrapped around the hair to absorb the excess water. When you are ready to style, simply apply the gel and sculpt your style.
Using a gel on dry hair
Of course, you can apply gel to freshly washed and dried (blow-dried or air-dried) hair and get great results. Just apply the gel to the dried hair and sculpt your style. Doing it on dry hair means less moisture to start with, however, sometimes, this might be a better way to sculpt the hairstyle you have chosen.
The usual application is to simply apply the gels in the areas you desire and then mold it into place.
What To Look For In A Gel
Using a gel in your hair care routine is sometimes necessary. We don't always have that 'perfect hair' for that perfect style so then we need to enhance what we have. Here are a few pointers to look for when making the best choice in finding a gel that compliments your hair and styling options:
the holding power
the clean hold of the gel (its flake-ability)
the ingredients
the alcohol content
the moisturizing agents
the type of look you are trying to achieve
Of course, you should also remember that the only way to find out the 'perfect match' between your hair and the gel, is by trial and error. However, it can be done. With that in mind, have a look at my list of 10 Best Hair Gels For Women 2018 and see if you can find a match!
---
10 Best Hair Gels For Women 2018
DevaCurl is a fairly well-known hair brand. It is a very extensive line of hair products. Based on the extremely popular feedback, this gel is worth being given a trial run. It is formulated with:
oat extract – oat seed extract comes from the oat plant, Avena sativa. it is a source of  Vitamins A, B, E, iron, zinc, manganese, and calcium. It also has anti-fungal properties.
soy protein – locks in the moisture.
wheat amino acid – brings out the shine.
This gel claims it will:
deliver a strong hold for your style
reduce frizz
be non-sticky
define your curl texture
increase your hair sheen
easily and quickly penetrate the hair follicle to start its holding process
It seems like it has a lot to offer your hair, and I would definitely be inclined to give this gel a trial run!
Here is a list of ingredients:
'Water (Aqua, Eau), VP/VA Copolymer, Glycerin, Hydrolyzed Wheat Protein, Hydrolyzed Corn Protein, Hydrolyzed Soy Protein, Melissa Officinalis Extract, Humulus Lupulus (Hops) Extract, Cymbopogon Schoenanthus Extract, Chamomilla Recutita (Matricaria) Extract, Rosmarinus Officinalis (Rosemary) Extract, Achillea Millefolium Extract, Ethylhexylglycerin, Disodium EDTA, Polysorbate-20, Phenoxyethanol, Polyquaternium-7, Aminomethyl Propanol, Acrylates/C10-30 Alkyl Acrylate Crosspolymer, Fragrance (Parfum).'
---
This gel is formulated as a texturizing spray type product. It is touted to give the styling results of a 'clay' or rock-hard hold feel. You will be able to achieve any type of look:
spikes
sleek and smooth
sculpted
messy and tousled
Its effect can be created on any hair type – wet or dry.
This gel
promises:
no flaking
maximum long-lasting hold
increased shine
Here is a list of ingredients:
'Deionized Water, Sd Alcohol 40, Sorbitol, Octylacryamide/Acrylates/Butylaminomethyl Methacrylate, Copolymer, Triethanolamine, Keratin Amino Acids (and) Sodium Chloride, Polysorbate 20, Imidazolidinyl Urea, Methylparaben, Methylchloroisothiazolinone (and) Methylisothiazolinone, Fd&c Blue No. 1, Mica (and) Titanium Dioxide (and) Ferric Ferrocyanide, Fragrance (Parfum), D-limonene, Lilial, Hexyl Cinnamic Aldehyde, Linalool, Citronellol, Gamma-methyl Ionone, Benzyl Salicylate.'
---
The Got2B hair brand is another popular gel product that customers rave about. It can be expected to:
deliver maximum control with 'invincible' hold
not flaky or sticky
add texture to your hairstyle
easily wash out of your hair
be a perfect fit for vertical hairstyles
Its formula includes castor oil which is known to be a great thickening agent so I can see this gel being able to deliver texture while giving its strong hold effect.
Here is a list of ingredients:
'AQUA (WATER), ACRYLATES/STEARETH-20 METHACRYLATE CROSSPOLYMER, POLYQUATERNIUM-69, PVP, SORBITOL, ALCOHOL DENAT., PANTHENOL, AMINOMETHYL PROPANOL, PEG-40 HYDROGENATED CASTOR OIL, BENZOPHENONE-4, PHENOXYETHANOL, METHYLISOTHIAZOLINONE, PARFUM (FRAGRANCE), LIMONENE.'
---
This gel cream was formulated by a 'curly girl' with a vision. It is a formulation of 3-in-1 product based on delivering:
a styling hold gel
a leave-in conditioning agent
an anti-frizz solution
It is expected to deliver:
a professional and expert finish to your hairstyle
define your natural curls
give your hair bounce without feeling crunchy
condition your hair with its Moroccan argan oil ingredient
paraben and sulfate free
reduce frizz
safe for color treated and damaged hair
add volume and texture
work well for all hair types
This cream gel
is lightweight, moisturizing, and curl-defining. It is not oily, leaves your hair supple, and is not crunchy. It is a new 'twist' on a hair gel but certainly worth a trial run!
Here is a list of ingredients:
'Aqua,cyclopentasilozane and dimethicone, polyacrylamise &c3;, 14isoparaffin & laureth-7,pvp, parfum, argan oil, methylchloroisothiazolinone and methylisothiazolinone.'
---
The brand, It's a 10 Haircare is recognized worldwide and has a line of beauty products which somehow provides a 10-in-1 multi-purpose experience to its users with its product line.
It is a firm hold gel which:
will provide a firm hold for your hairstyle
works as an emollient-rich product on wet or dry hair
keeps your hair stiff and unwavering, and yet allows your hair to be full of life and movement
reduces frizz while providing moisture
helps to improve the hair's texture and define your natural curls
is non-greasy
is lightweight
helps to make the hair manageable
is alcohol-free
Here is a list of ingredients:
'Water/Aqua/Eau, Propylene Glycol, Acrylates Copolymer, Aminomethyl Propanol, Glycerin, Aleurites Moluccana Seed Oil, Panax Ginseng Root Extract, PEG-60 Hydrogenated Castor Oil, Carbomer, Hydrolyzed Vegetable Protein PG-Propyl Silanetriol, Hydroxyethylcellulose, Quaternium-22, Tetrasodium EDTA, DMDM Hydantoin, Iodopropynyl Butylcarbamate, Fragrance/Parfum.'
---
With this gel, you certainly won't be complaining about 'a firm hold'. I have used the gel and repeatedly! It holds the style in shape for 'seemingly days on end'!  It has a 'top 10' score in the 'hold'. I found it a bit difficult to work with (in terms of consistency), but the end results were 'lasting'.
It is worth a trial if you:
need extra staying-power
an ultra thick consistency gel
This gel also delivers some shine to your hair while keeping it in a firm 'hold'. It makes the hair look sleek and shiny.
Here is a list of ingredients:
'Water, PVP, Alcohol, PEG-150, Sorbitol, Hydroxyethylcellulose, Triethanolamine, Carbomer, Cyamopsis, Tetragonoloba (Guar) Gum, Fragrance (Parfum), Yellow 10 (CI 47005), Yellow 6 (CI 15985), Green 8 (CI 59040), Methylchloroisothiazolinone, Methylisothiazolinone.'
---
DevaCurl is a well-known hair care brand and has a few hair products in its extensive list (see first review gel product). This gel:
will provide a medium hold for your hairstyle
is enriched with Vitamin C
reduces frizz
has moisturizing properties
is not sticky and easily dissolves on wet hair
is cruelty-free
Here is a list of ingredients:
'Aqueous Extracts of: Achilea Millefolium, Chamomilla Recutita (Matricaria), Cymbopogon Schoenanthus, Humulus Lupulus , Melissa Officinalis (Balm Mint), Rosmarinus Officinalis (Rosemary), Citrus Aurantium Dulcis (Orange) Peel, PVP/VA Copolymer, Glycerin, PEG-7 Glyceryl Cocoate, PEG-40 Hydrogenated Castor Oil, Acrylates/C10-30 Alkyl Acrylate Crosspolymer, Phenoxyethanol, Methyldibromo Glutaronitrile, Sodium Hydroxide, Fragrance, Red 40, Yellow 5.'
---
Garnier Fructis is a fairly well-known hair care brand with some great products. Their gel is formulated with their base product – acacia gum – which gives the gel extra 'staying power'.
Features of this gel:
paraben-free
silicone-free
dye-free
98% naturally derived products
reduces frizz
no flaking
24 hours lasting power because it is formulated with acacia gum as a base
 Here is a list of ingredients:
'Aqua/Water/Eau, Sorbitol, Glycerin, Dehydroxanthan Gum, Benzyl Alcohol, Lithium Magnesium Sodium Silicate, Parfum/Fragrance, Limonene, Citronellol, Linalool, Acacia Senegal/Acacia Senegal Gum.'
---
The Eco Styler hair brand is a very popular one and this gel is also a very popular choice. It offers:
affordability
shine for your hair
smoothing and conditioning
all day hold
no parabens
no flaking
UV protection
anti-humectant
no silicones
moisture-laden gel
One great ingredient in this gel is argan oil. This is a great moisturizing oil that will do wonders for your hair. The fact that it is a part of this gel formula is wonderful because it will help to keep your hair moisturized while keeping it in a sculpted shape. It is also a very light-weight gel and so easy to apply.
I have used this gel and I liked it. It has a refreshing smell. It is lightweight, it does not weigh your hair down, and it gives your hair lots of control and body.
Here is a list of ingredients:
'Water, Carbomer, Hydrolyzed Wheat Protein, PVP, Glycerin, Trithanolamine, Sodium Hydrxymethylglycnate, Plysorbate 20, Tetrasodim EDTA, Argan oil, Fragrance, Yellow #11.' Ingredient Attributes: moisture, no silicones, anti-humectant, sun protectant'
---
Honeydew Natural Hair Gel
is one of the few hair products on the market which can tout the 100% natural organic products claim in its list of ingredients. It is also one of few whose formula reduces hydral fatigue on the hair and provides additional moisture for your hair.
Of course, as someone who prefers most natural produced products, I found a gel that is 100% natural in its formula. Now, 'off the bat', it is no secret that a product which is not synthetically enhanced will be noticeably different than its counter partner which is 100% natural.
Like anything else, you will have to get used to the product and the hair effects that it offers. That being said, let's take a closer look at Honeydew Natural HairGel
.
The main features of this gel:
no harsh chemicals
no parabens and sulfates
no chemical surfactants
it will not cause hydral fatigue
can be used daily
no artificial fragrances
no dyes
keeps the hair moisturized
reduces frizz
helps to strengthen the hair
gives a mild hold for your hairstyles
100% satisfaction guarantee (hassle-free) or full refund policy – an indicator that the brand stands behind its product
Two main botanical plant extracts infused in the formula:
aloe vera – provides a source of moisture and helps pH balance of your hair. It is loaded with minerals, vitamins and amino acids which help promote healthy hair growth. This is also a great pH balancing agent for the scalp and hair.
jojoba oil – hydrates the scalp and hair
Here is a list of ingredients:
'Purified Water, PVP K30, Disodium EDTA, Carbomer, Polysorbate 20, Simmondsia chinensis (Jojoba) Oil, Aloe barbadensis Leaf Extract, Triethanolamine, Fragrance.'
---
My Final Thoughts On 10 Best Hair Gels For Women 2018
I use gel on my hair occasionally and I have used some of the above-mentioned gels. The only times I use hair gels are when I do a wash 'n dry hairstyle in the summer or maybe a French Chignon when I am going out to a formal occasion and I want my hair to be 'photo ready' at all times. Other than that, I do not use a gel product.
And then, I might also decide to make my own hair gel (100% natural) and using it as well. You can find my recipe HERE.
Whatever you decide, just keep in mind that it important to listen to your hair and it is only through trial and error that you will find the best product for your hair!
REFERENCES:
[1] Wikipedia