10 Best Hair Blow Dryers 2020 Guide

The main purpose of this article, 10 Best Hair Blow Dryers 2020, is to define a hair blow dryer, tell how it is used (more often than not), and the various options in terms of brands, designs, and colors that are available on the market. I hope you will find value in the information provided. Let's begin.
What Is A Hair Blow Dryer?
Very interesting question. A hair blow dryer is simply an appliance that anyone can use to direct various levels of warm or cool air with the objective of changing your hair's state from wet to dry. They come in many forms, sizes, colors, and shapes. However, there is a more popular and standard shape which looks like a 'gun' so to speak. The different types will be outlined further on in this guide below.
How Do You Use It?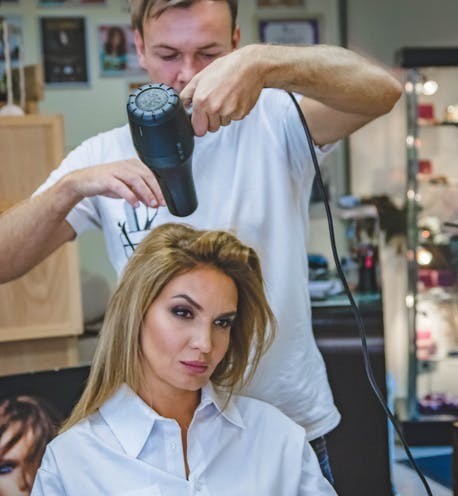 Well, simple enough! All you need to do is to 'aim and fire'…well in a manner of speaking! Seriously now, ensure that wherever you will be using the hair blow dryer, the area is clean and space is clear. You do not want any electrical cords getting caught in any way and causing more harm than is needed.
Before you turn it on, be sure to have selected your temperature setting and speed (if both elements are on the dryer as options) and then you look at your hair.
Ensure that your hair is damp and not dripping wet before you start drying it. This will make the drying process go much quicker and also less messy. The best way is to do your hair in sections – the smaller the quicker and the better – I have found when I choose to blow dry my tresses.
Who Can Use It?
Well, quite honestly, I would only recommend the use of a blow dryer be left up to a mature adult or teenager – no babies or toddlers – it is not a toy. If used improperly, you could get electrocuted or badly burnt. So, be careful also, even as an adult – we do make mistakes as well!
hot air over damp hair to speed the evaporation of water to dry the
hair
.
Blow
dryers
enable better control over the shape and style of hair, by accelerating
Benefits Of Using A Hair Blow Dryer
Like everything 'under the sun', there will be pros and cons. In this section, we will be looking at the benefits. Something to keep in mind is the direct and indirect use of heat on your hair which should be used sparingly for your strand health.
Here are a few good ones that I found:
It saves time when you might be in a hurry
It is easy to use and does not take a 'rocket scientist' to figure it out
It is portable
It is lightweight
It comes with various settings in terms of heat and motor power – you get to choose which is best for you
It is sometimes affordable
I am sure that you might be able to come up with a few more – like:
Drying the household pet (cat or dog)
Drying damp socks
Drying the soiled sofa
Drying the glue on your daughter's homework project, and such the like.
However, I do advise caution in using it specifically for what it is intended in order not to be faced with any harmful results. Without much ado, let's take a look at the 10 Best Hair Blow Dryers 2020 guide, from which you just might find the one that will meet your needs.
---
10 Best Hair Blow Dryers 2020

I am sure that most people are aware of the Babyliss brand. It has been around seemingly for ages. It has also produced some great hair products along the way. I have purchased Babyliss products and have enjoyed their use. With my personal experience in mind, along with those of others, I think that this brand should be in this guide.
Let's take a closer look at the features:
It uses 2000 watts
It is made with ionic and porcelain ceramic technology which helps to make your hair blow drying time less, hence reducing heat damage
Produces far-infrared heat
Has 6 heat/ speed settings
Comes with a 8mm concentrator nuzzle
Is made with a professional AC motor which lasts a long time
Designed with a rubberized housing
Has a removable filter
Has a cold shot button
Just based on its reputation alone, along with the popular feedback, I would give it a try!
Back to Top
---
Another very well-known and popular all-around brand in the beauty industry is the Revlon
brand. It has grown up with me for years and it is still doing a great job. I also feel that it has a place in this guide.
The main features:
It has 1875 watts
You will find 3 heat/speed settings
It has a cold shot button
Comes with a concentrator which has an airflow design for more defined drying and styling options
It is ultra lightweight
It has a 'test' button
The end-cap is removable to facilitate easy cleaning
Another brand that I would certainly be willing to try.
Back to Top
---
Another popular brand in the cosmetic industry is the Remington brand, although it is usually associated with men and shaving This blow dryer has due recognition.
Let's take a look at the features:
It has micro-conditioners which deliver up to 3x more protection compared to standard Remington dryers. 'The grill is infused with micro-conditioners that release into the dryer's airflow and get transferred into your hair to help prevent damage and maximize shine.'
Helps to reduce frizz due to the negative ions
Ceramic -coated grill
Infrared heat to help speed up drying time
Tourmaline technology that 'protects the hair cuticle from over-heating'
1875-watt motor and 120 volts
3 Heat settings and 2 Speed settings
Narrow air concentrator
Diffuser attachment
Cool shot button
This hair blow dryer comes with a 2-year warranty which I think is just fabulous! One reason I would surely consider giving it a trial run in addition to the features.
Back to Top
---
Of course, the Revlon name is no stranger to the hair industry and maybe it should be no surprise that it has another hair blow dryer on this 10 Best Hair Blow Dryer 2020 guide.
The main features:
Infrared Heat Technology® which helps to encourage 'maximum shine, softness and control'
Tourmaline Ionic Technology® which is touted to help reduce frizz and enhance shine
3x ceramic coating for minimal hair damage
2Heat and 2 Speed settings
Cool shot button
1875 watt
Comes with a volumizing finger diffuser attachment
Comes with a smoothing concentrator
Based on these features, if I had not repented of my 'product junkie days', I might be tempted to treat myself to this hair blow dryer, even though I already own 3!
Back to Top
---
Another very popular hair blow dryer in the hair industry is the Conair brand. It is almost like a household name for hair appliances.
The main features:
1875 watt for quick drying and a lesser drying time
Tourmaline Ceramic Technology which provides uniform heat as you dry your hair
3Heat and 2 Speed settings
Cool shot button
5-foot power cord
Comes with a concentrator
Uses Ionic conditioning technology to minimize frizz
A stylish finish of the appliance
Removable filter to help make cleaning easier and extend the life cycle of the dryer
Uses a DC motor
And like everything that you purchase, be sure to check around and make sure that it will be able to do the job that you need it do.
Back to Top
---
Another Conair hair blow dryer worthy of mention on the 10 Best Hair Blow Dryers 2020 guide. It comes in a vibrant orange color.
The main features:
1875 watts
Uses an AC motor which delivers a quiet noise
Dries your hair 50% faster and your style will stay dry 3x longer
Has Ionic technology for more shine and reducing frizz by 75
Ceramic Technology which makes it easier to provide uniform heat
3 Heat and 2 Speed settings
Cold shot button
Comes with a diffuser
Comes with a concentrator for more precision styling
Ergonomic design that is comfortable for your hand
Removable filter to make cleaning maintenance easier
The hair blow dryer also comes with a 4-yr warranty which is the longest I have seen for a product (besides lifetime) and this speaks a lot of the confidence that Conair has in its product.
---
With the Andis hair blow dryer, even though it is not an extremely popular brand, it has a place on this 10 Best Hair Blow Dryers 2020 guide.
The main features:
Ceramic heat technology which helps to dry your hair effectively
Ionic waves also help the straightening process
Cool shot button to lock in your style
3 Heat settings
This little Andis dryer works great for any type of hair and just might be the one you are looking for.
---
Another Conair brand and this one is a colorful pink!
The main features:
Nifty cord retractor which works by pressing a button and the cord will retract into the handle
Ionic technology which helps to reduce frizz and leave hair shiny and smooth
Tourmaline ceramic technology which provides uniform heat and reduces drying time
Cool shot button
3 Heat and 2 Speed settings
Comes with a concentrator nozzle for precision styling
This is a nicely designed blow dryer and easy to use.
---
I never heard of the Berta brand before, and yet it seems to be a very popular brand based on the feedback I have seen.
The main features:
Negative ionic & Far infrared heat which will emit a red light when using the med/high setting
Reduces frizz
ETL certified
1875 watts which is powerful and reduces drying time
2.65-meter cord with hanging loop
Easy to use
Removable lint filter
Durable AC motor with a 4x extended lifespan
100V-125V 50/60 Hz
3 Heat and 2 Speed settings
Cool shot button
ALCI safety plug with a test button
Removable filter
Comes with a concentrator nozzle attachment
This blow dryer has a 1-yr replacement policy and a 2-yr warranty. It also has a user manual. It is touted to generate 100x more negative ions than any other hair blow dryer on the market which means better hair health. 'Far infrared heat has a longer wavelength than conventional heat, enabling it to penetrate directly into the cortex of hair cuticles, heating from the inside out.'
---
Another Revlon brand blow dryer to complete the 10 Best Hair Blow Dryers 2020 guide.
The main features:
Lightweight and easy travel unit
2 Heat/ Speed settings
Cold shot button
Removable end cap and hanging ring
Protective anti-slip bumpers for easy
GFCI safety plug
A handy little unit for your travel needs.
---
My Final Thoughts On 10 Best Hair Blow Dryers 2020
Well, this 10 Best Hair Blow Dryers 2020 guide was a fun one to research. It is amazing how technology has made the world of hair drying so much different from the earlier days when I started using a blow dryer. They also have safety features which are so necessary for any electrical product.
I hope you will be able to better decide which hair blow dryer will be better suited to your needs.
Images courtesy of Pixabay and Amazon.
[Updated October 2019]
---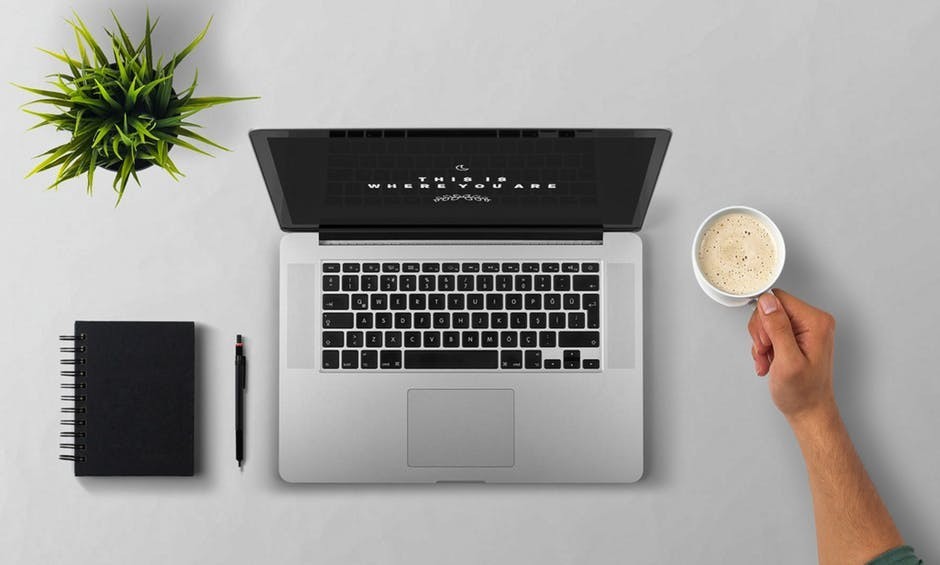 How would you like to learn how to post on a blog like this one?
You can put your thoughts on paper but learning how to build your own blog is something different. If you have the right training it is not that difficult.
When you learn how to build your own blog you get to choose the things that you write about. You can also use the blog to make extra income. Here is where I learned how to build my own blog and connect with people who helped me along the way.