Here Are 10 Best Hand Moisturizers 2019

In this article, 10 Best Hand Moisturizers 2019, we will be looking at the definition of a moisturizer, the forms, and the benefits as well as a selection of moisturizers readily available on the market. This guide should be a source of information to help you decide which one will work best with your needs. Let's take a look.
In this article, 10 Best Hand Moisturizers 2019, we will be looking at the definition of a #moisturizer, the forms, and the benefits as well as a selection of moisturizers readily available on the market.
Click To Tweet
What Is A Moisturizer?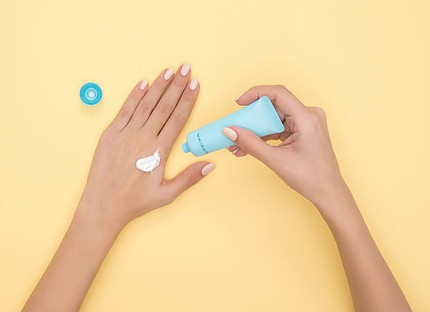 Basically, any product that you use which:
Hydrates or plumps up the skin naturally
Makes it supple and smooth to the touch
Helps to reduce fine lines or wrinkles
Reduces dryness
Controls itchiness
Minimizes skin sensitivity
Can be considered a moisturizer. It is all about making your skin – on any part of your body – feel smooth, supple, and hydrated.
What Forms Can It Take?
A moisturizer can take many forms and be versatile depending on how and where you choose to use/apply it for the best results. It can be a:
Salve
Oil
Lotion
Cream/crème
I think a moisturizer should do the job no matter what form it takes, after all, it is all about the final results desired.
How Do You Use It?
The best way to use a moisturizer is on freshly cleansed skin – any part of the body – it makes very little sense to apply any product to a dirty surface, this can only lead to itchiness, and clogged pores and probably no relief.
You can also massage the moisturizer into your skin for additional benefits, though it is not a prerequisite for effectiveness – it simply depends on the time you want to commit to the application.
Benefits Of Using A Moisturizer
Of course, using a moisturizer should hold some benefits for you as well. Here are a few to keep in mind:
Makes your skin supple and smooth to the touch
Hydrates
Relieves itching
Helps to make the body's natural collagen do its job well
These are just a few and I am sure you could probably think of some more. Let us now take a took at our options. We will be focusing on hand moisturizers.
---
10 Best Hand Moisturizers 2019
OKeefe's Working Hands Cream seems to be among one of the more popular hand moisturizers based on the extremely positive feedback that I found during my research on this subject. Their mission is to provide the best skin care products to their customers.
The main features:
Relieves, repairs, and heals extremely dry, cracked hands
Safe for use with people who have diabetes
Can be used daily
Helps improve moisture level of the skin and has been clinically proven to do help prevent moisture loss
100% money back guarantee
O'Keeffe's Main Ingredients:
Water: Hydrates dehydrated skin cells lacking elasticity
Glycerin: Draws in moisture to accelerate the hydration process
Paraffin: Creates a barrier that helps maintain moisture in the skin
Ingredients:
Water, glycerin, stearic acid, dimethicone, ceteth-10, laureth-4, paraffin, hydroxypropyl methylcellulose, allantoin, ammonium hydroxide, octyldodecyl stearate, diazolidinyl urea, iodopropynyl butylcarbamate, acrylates/acrylamide copolymer, boric acid, mineral oil, polysorbate 85.
---
One of the greatest things about any product using coconut oil is the fact that it contains high levels of Lauric Acid naturally. It is no small wonder that this moisturizing cream is a big hit all around.
The main features:
Helps to nourish the skin
Renews and helps with cell regeneration
Absorbs quickly
Deeply hydrating
Non-greasy
Organic ingredients – organic Lavender Extract, Coconut Oil, and Chamomile
Natural ingredients – Glycerin and Aloe Vera
Naturally exfoliating and anti-aging
Paraben-free
Cruelty-free
It is great a product for your skin.
Ingredients:
Water, Cetearyl Alcohol, Mineral Oil, Glyceryl Stearate SE, Aloe Barbadensis Leaf Juice, Isopropyl Myristate, Cocos Nucifera Oil, Glycerin, Butylene Glycol, Ceteareth-20, Caprylic/Capric Triglyceride, Triethanolamine, Acrylates/C10-30 Alkyl Acrylate Crosspolymer, Chamomilla Recutita Flower Extract, Lavandula Angustifolia Flower Extract, Disodium EDTA, Alcohol, Phenoxyethanol, DMDM Hydantoin, Iodopropynyl Butylcarbamate, Fragrance.
---
Neutrogena is no stranger to the world of beauty and this moisturizing hand cream has earned the National Eczema Association Seal of Acceptance, which no doubt says enough. The organization pays tribute to products when help people with severe sensitive skin issues. The Norwegian formula was developed 35 years ago with one thing in mind – protection for extra-dry skin.
The main features:
Highly concentrated formula
Glycerin-rich (40%) which helps to heal and protect very dry skin
Fragrance-free
Hypoallergenic
Non-comedogenic
Value for money in terms of applications – a little goes a long way
This is also a #1 dermatologist recommended brand which is clinically-proven to provide relief.
Ingredients:
Water, glycerin, cetearyl alcohol, stearic acid, sodium cetearyl sulfate, methylparaben, propylparaben, dilauryl thiodipropionate, sodium sulfate.
---
I must admit that I was not too familiar with this brand, however, its popularity speaks for itself.
The main features:
Contains only 4 natural raw ingredients – olive oil, almond, grape seed and lavender essential oil
Vegan and gluten-free
Cruelty-free
Non-gmo
Paraben-free
100% money back refund policy and no need to send the bottle back
Hydrates and softens skin
Nourishes and restores moisture
Smooths out fine lines and reduces age spots, wrinkles. Great for stretch marks during pregnancy
Works for hair and scalp care – protects against itching and dryness
Provides a conditioner for cuticles and their repair/renewal
Provides relief for skin conditions like psoriasis and eczema
This moisturizer is good for safe for babies, toddlers, children and adults.
The main ingredients:
Olive oil – anti-aging and hydrating
Lavender oil – calming and soothing oil
Almond oil – rich in monounsaturated fatty acids, proteins, potassium and zinc
Grapeseed oil – moisturizing
The ingredients are 100% pure and organic and used in their natural form and combined with additional vitamins and antioxidants which without a doubt makes for a great product.
Ingredients:
Olive oil, Lavender oil, Grapeseed oil, Almond oil, Vitamin E.
---
Another great product from the O'Keefe's brand. Touted to provide relief and skin protection for 48 hours after application.
The main features:
Reduces 'flare ups' associated with dry, itchy skin conditions
Safe for diabetic skin-conditions or eczema
Concentrated formula
Moisturizes and protects against dryness for 48 hours
Absorbs quickly into the skin
Clinically proven to provide relief
What is interesting about this product is that it can even last through showering.
O'Keeffe's main ingredients:
Glycerin – a well-known humectant which takes moisture from the outside into the skin
Dimethicone – which helps to create an 'occlusive barrier on the skin to slow down the evaporation of water from the top layers'
Shea butter – also known to be a great skin moisturizer
With such great ingredients, one can only expect a product with effectiveness when it comes to moisturizing.
Ingredients:
Water, glycerin, aluminum starch octenylsuccinate, cetyl alcohol, isopropyl myristate, hydrogenated poly (C6-14 olefin), dimethicone, cetearyl alcohol, butyrospermum parkii (shea) butter, ceteareth-20, polyquaternium-10, distearyldimonium chloride, beeswax, glyceryl stearate, peg-100 stearate, laureth-4, laureth-23, propylene glycol, diazolidinyl urea, iodopropynyl butylcarbamate, ethylene/propylene/styrene copolymer, butylene/ethylene/styrene copolymer, pentaerythrityl tetra-di-butyl hydroxyhydrocinnamate, disodium edta.
---
Burt's Bees as a brand is well-known for some great products and this is just one of them. I have personally used this hand salve and all I can say is – 'I love it!' The smell alone is invigorating every time I use it. I use it not only on my hands but also on my face, especially in the harsh winter weather.
The main features:
Moisturizes your skin, making it soft and supple
Keeps skin smooth to the touch
100% natural botanical ingredients
No parabens, phthalates, petroleum, or SLS
The second-best thing, next to its effectiveness, is the smell – it has a n aromatic herbal scent that energizes my olfactory senses every time I use it. I would recommend this salve in a heart-beat.
Ingredients:
Prunus amygdalus dulcis (sweet almond) oil, olea europaea (olive) fruit oil, beeswax, lavandula hybrida (lavandin) oil, rosmarinus officinalis (rosemary) leaf oil, eucalyptus globulus (eucalyptus) oil, rosmarinus officinalis (rosemary) leaf extract, lavandula angustifolia (lavender) flower powder, helianthus annuus(sunflower) seed oil, tocopherol, glycine soja (soybean) oil, canola oil, limonene, linalool.
---
The L'Occitane brand prides itself on its organic ingredients and its support of the 14,000 Burkinabe women from Burkina Faso, who provide the Shea butter used in their products.  Its company was established in 1976.
The main features:
Absorbs quickly
Nourishes dry and itchy skin
Moisturizes
Non-greasy
Made with 20% shea butter
This product can be used daily and as often as needed. It was also nominated for various awards: Essence Readers Choice Beauty Awards October 2012; InStyle Best Beauty Buys 2012; Harper's Bazaar Beauty Hot 100. This brand and this product must be doing something right.
Ingredients:
Shea butter, honey, almond extract, coconut oil.
---
Deluvia Miracle Aloe Cream seems to be taking the stage by leaps and bounds, as I found out doing my research. They use the Aloe from Hawaii in there ingredients which is of the highest grade worldwide. Aloe Vera Barbadensis has many components that are healthy and vital for the body including Vitamins A, C, E, B12, folic acid, Amino Acids, Fatty Acids and more.
The main features:
very effective when it comes to hydration
diminishes fine lines and wrinkles
alms irritation especially those associated with eczema, psoriasis, bug bites,and sunburn
100% pure aloe
hypo allergenic safe
no fragrance
no parabens
non-greasy
can be used anywhere on the body
The combination of aloe vera and coconut oil along with herbal botanical extracts and vitamins can only mean one thing – effectiveness and relief.
Ingredients:
Organic Herbal Infusion, Organic Barbadensis AloeLeaf Juice Organic Sunflower Oil, Glyceryl Stearate, Kosher Vegetable Glycerin, Octyl Palmitate, Palm Oil, Organic Coconut Oil, Cocoa Butter, Cetyl Alcohol, Stearic Acid, Potassium Stearate, Organic Beeswax, Organic Safflower Oil, Shea Butter, Organic Oil, Tamanu Oil, Vitamin B5, Avocado Oil, Organic Passionflower, Nut Oil, Noni, Organic Borage Oil, Organic Flax Seed Oil, Organic Evening Primrose Oil, Organic Rose Hip Oil, Organic Arnica Montana Arnica, Organic Lavender, Organic Calendula, Organic Chamomile, Grapeseed Oil, Xanthan Gum, Allantoin, Organic Green Tea, Citric Acid, Sodium Carbomer, Phenoxyethanol, Ethyl Hexyl Glycerin.
---

Another household name in the beauty industry is Lubriderm, its products are widely-acclaimed to do they set out to do. And this moisturizing lotion fits the bill.
The main features:
Hydrates, replenishes and strengthens the skin
Moisturizes and clinically-proven to last for 24hours
Non-greasy formula
Formulated with Vitamins E and B5 plus skin-essential lipids
This lotion really helps to make your hands feel supple and smooth to the touch. It also has a silk, clean-feel to it after its application.
Ingredients:
Water, mineral oil, glycerin, cetyl alcohol, sorbitol, caprylic/capric triglyceride, emulsifying wax NF, stearic acid, dimethicone, phenoxyethanol, cetearyl alcohol, lecithin, carbomer, sodium hydroxide, ceteareth-20, diazolidinyl urea, sodium citrate, methylparaben, BHT, retinyl palmitate, sodium pyruvate, propylparaben, fragrance, citric acid, ethylparaben, panthenol, tocopheryl acetate, titanium dioxide.
---
Yet another popular name in the beauty industry, Aveeno lives up to its name when it comes to its products. Aveeno's products have been around since 1945.
The main ingredients:
It is formulated with Active Naturals Soothing Oatmeal
Heals dry skin
Reduces itching
Non-greasy
Quickly absorbs into the akin
Steroid-free
Fragrance-free
Can be use for sensitive skin
Provides a protective barrier against the elements with a 24-hour lasting effect
It also lasts through hand washing
It is dermatologist recommended
One thing to be noted is that the ingredient – oatmeal – helps to restore the skin's normal pH balance and also strengthens the skin's moisture protection barrier thus acting as a reflector of dry skin.
Ingredients:
Water, glycerin, distearyldimonium chloride, petrolatum, isopropyl palmitate, cetyl alcohol, aluminum starch octenylsuccinate, dimethicone, avena sativa (oat) kernel flour, benzyl alcohol, sodium chloride.
---
My Final Thoughts on 10 Best Hand Moisturizers 2019
As a woman who loves to be affectionate and touchy, it is important for me to ensure that my hands are soft, smooth, and supple at all times. This is achievable. What is important is that anyone can use this guide and find something to work with their type of skin. I wish you soft hands and much success.
Images courtesy of Pixabay and Amazon.
This article has been updated November 2018.
---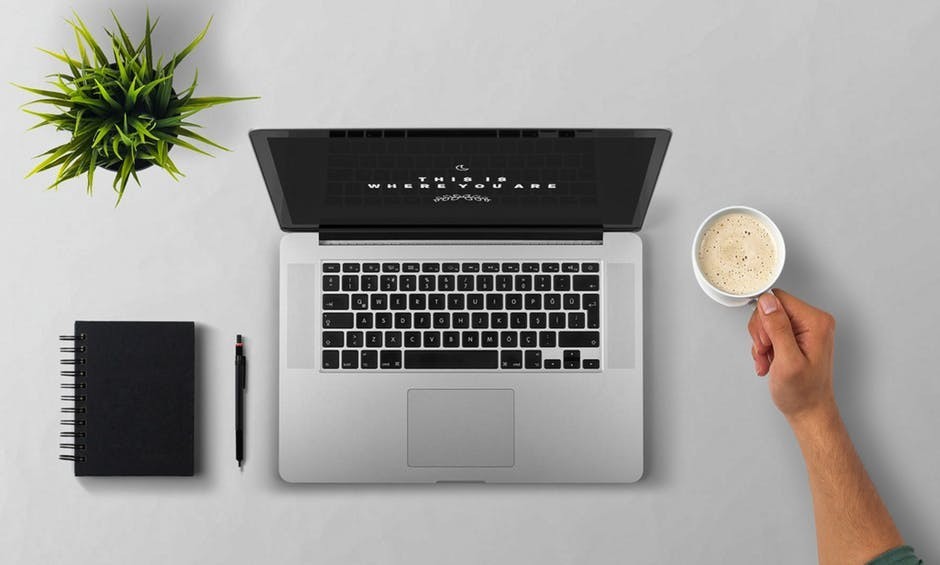 How would you like to learn how to post on a blog like this one?
You can put your thoughts on paper but learning how to build your own blog is something different. If you have the right training it is not that difficult.
When you learn how to build your own blog you get to choose the things that you write about. You can also use the blog to make extra income. Here is where I learned how to build my own blog and connect with people who helped me along the way.