10 Best Flat Iron 2018
As a woman, or man, have you ever used a flat iron on your hair? Well, I am sure that you will find this 10 Best Flat Iron 2018 guide useful in your arsenal of hair tools. I will be discussing flat irons – the various types, how to choose one, and how to use it. I hope you will find the 10 Best Flat Iron 2018 guide beneficial. Let's begin!
What Is A Flat Iron


According to Wikipedia, 'a hair iron or hair tong is a tool used to change the structure of the hair using heat. There are three general kinds: curling irons, used to make the hair curly, straightening irons, commonly called straighteners or flat irons, used to straighten the hair, and crimping irons, used to create crimps of the desired size in the hair.'
The flat iron can be heated electrically (the more common way), on a stove top or coal stove (the old-fashioned way), or using butane gas (portable older way) or batteries. It all depends on the technology at the time.
---
How Do You Choose A Flat Iron
There are several reasons why you would choose to use a flat iron. A few of them being:
change of hairstyle – from curly to straight
a smoother texture for your hair
a quicker drying process versus using a hood or helmet hair dryer
These are the more common ones that I could think of off the bat!
---
How Do You Use It
I choose to include something about how too use a flat iron in this 10 Best Flat Iron 2018 guide because it is important to know how to use hair tools in their best application. Your hair is too precious to allow any type of damage that you could have easily avoided by knowing the best way to use these tools.
The best way to use any flat iron or heat styling tool for your hair is on freshly cleansed dry hair. The best way is on clean hair. As the days go by and you continue to use a heating appliance on your hair, you stand the chance of 'baking' the dirt, dust, oils, and grime into your hair.
This is the main reason why I like to encourage people not to use flat irons or other heat styling appliances on hair after 2-3 days. Doing this can lead to hair breakage, and over-heating of your hair especially when it is hard to gauge whether or not you are 'heating' the dirt or your hair.
As you will see on this 10 Best Flat Iron 2018 guide, a lot of flat irons have swivel cords and ergonomic handles so this also makes for easy handling. It will make using the flat iron easy on your wrist and arms. Another consideration is the type of plates, the rounded plates mean less snagging and 'catching' of your hair in-between the plates.
The Types Of Plates
You have a quite a few metals that are used to make the plates of the flat iron. You will find plates made from:
ceramic
titanium
tourmaline
teflon
metal
Over time, technology continues to work to find the best component for use in transferring heat from a heat styling implement to be used on the hair without causing any heat damage. There are a few flat irons where there is a combination of one or two compounds to make the heat transfer quick and also less damaging to the hair.
---
Benefits Of Using A Flat Iron
Using a flat iron, curling comb, heating brush, or whatever heat styling implement being used, can be beneficial to your hair, in some cases.
As long as it is:
not used too frequently
there is adequate protection for the heating process on your hair
completely dry and clean to start the process
the iron is not 'passed' more than once or twice over the hair
the hair sections are small enough to ensure that the heating application is not too repetitive and that the heat can be distributed evenly throughout the hair
if is being used to further enhance the treatment of a protein or any other nutrient that needs a little heat to adhere to your hair
In the long term, prudence is of the utmost importance when it comes to deciding how much or if any heat process should be used on your hair. It is all about common sense and necessity. That being said, I hope that you will find this list of 10 Best Flat Iron 2018 of some use in helping you to choose the best flat iron for your hair.
---
10 Best Flat Iron 2018
The HSI brand in hair care is a well-known one in not only hair care products but in appliances also. Today we will look at the Ceramic Tourmaline Ionic Flat Iron. The masses have spoken, it has had over 29k in feedback and this speaks volumes!! And this is why I have it as the first one on this 10 Best Flat Iron 2018 guide.
The best features this flat iron:
it straightens, flips, and curls your hair easily and quickly
due its advanced technological manufacture, its temperature sensors prevent heat damage and reduces the time that iron passes on your hair while using
makes your hair more shiny and silkier
global voltage flexibility 110v-220v
quick heating and 360-degree swivel cord
reduces frizz due to its adjustable heat settings
the 1-inch wide plate makes easy management for shorter hair
bonuses – HSI styling guide, a 1-year warranty, and a bonus travel-size argan oil leave-in hair treatment to help smooth and protect tresses.
The technological features:
ceramic plates made with ceramic and tourmaline crystal ions
microsensors to regulate the heat
adjustable heat settings from 140-450 degrees Fahrenheit which protects your hair from prolonged heat exposure
plates are able to seal in the moisture for your hair
the floating plates have curved smooth edges which helps to minimize snagging of your hair and more control
easy grip with ergonomic design for a better hold
I think that this flat iron would definitely be a must-have in your arsenal if you are a regular user of a heating tool like a flat iron. And without bias, it is no surprise that it is found on this 10 Best Flat Iron 2018 list!
---
Remington is also another well-known hair care brand in hair appliances and here is yet another great product – its Digital Heat Flat Iron with Anti-Static Ceramic Technolgy
.  My husband uses their brand of hair razors and I must that while doing the research for this guide, I felt 'compelled' to add it to this 10 Best Flat Iron 2018 list.
It is amazing how things have changed over the last few years when it comes to heating appliances. I am not one for too much heat on the hair, however, with the technological changes, I am a bit more inclined to try out some reputed heating hair appliances.
The main features of this styling tool:
1" Ceramic Plates with Anti-Static Technology –  which helps to give your hair a smooth styling result
410 degree with a turbo boost in its high heat gauge – it heats up quickly and straightens better
reduces static and flyaway hair up to 50%
a 30-second heating up
digital controls – to control the power and the temperature with LCD screen displays
floating plates which helps to control usage and handling
auto shutoff – 60-minute shutoff once iron is not being used
hinge lock – makes storing while traveling easier
All things considered, this flat iron has the makings of a winner just by design and also in light of the feedback buy the numerous users. Another product to be considered for being gentle with your hair during the heat styling process.
---
This hair care brand, though I am not that familiar with it, the feedback on this particular styling tool, made me take notice.
The main features of this flat iron:
made of nano titanium plates
uses an MCH ceramic heater with infrared technology which releases negative ions (this helps to moisturize your hair)
reduces frizz
makes hair smooth and keeps the style longer
adjustable temperature gauge which 'tells' you what the various heat gauges mean and help you to set the proper heat setting
3D floating plates which won't snag your hair
1-inch plate which is easy to use on your hair
doubles as a flat iron and a curling iron in one
has a digital display
auto shutoff after 90 mins of non-use
15 seconds heating up to 380 degrees Fahrenheit
minimizes the styling time
dual voltage capacity 110v-240v
360-degree swivel cord (8ft)
safety lock design which helps make it convenient for storage and travel
---
BaBylissPRO is a  no new-comer to the hair care world, it is a well-known brand. Over the years, I have used BabylissPRO products and have been very happy with the results. I find their products long lasting as well – value for money. I guess you could say that I might be biased in adding this brand to the 10 Best Flat Iron 2018 list because of my first-hand exposure to the brand.
The features of this straightening iron:
ultralight design
50 heat settings up to 450 degrees Fahrenheit.
ultra-smooth titanium plates which transfer a high heat
the plates are anti-corrosion
the ceramic heating plates heat up quickly
conduct high heat and resist corrosion
Ryton housing which makes handing safe
The expected results from using this flat iron:
smooth and silky hair
shiny and frizz free hair
because it uses Nano Titanium plates, it straightens your hair faster and more effectively
easy to use for short and long hair
Just based on this brand's name, I would certainly give it try. And of course, having Nano Titanium plates is another great reason. It won't be harsh on your hair because of the smoothness of the plates.
---
Just like the flat iron above, also by BabylissPRO, another great product from BabylissPRO.
The features of this flat iron:
the convenience of the size – definitely travel-friendly
dual voltage
ideal for short or long hair
Nano Titanium plates which heat up quickly and keeps the temperature
leaves hair smooth and silky
helps to reduce frizz
A very portable flat iron that delivers even in its mini-size. The feedback is also well documented to show that the size does not compromise the styling tool.
---
This HSI hair styling flat iron is a full package deal – it comes with a heat glove for protection, a heat storage/carrying pouch and Argan Oil treatment. Quite honestly, anything with Argan Oil is a 'great' sell for me. I love Argan Oil and the good that it does for your hair. It moisturizes and also is a great heat protector.
The features of this flat iron:
digital LCD temperature control and adjustable settings up to 450 degrees Fahrenheit
100% ceramic tourmaline plates with advanced infrared heat technology
sleek design which allows you to flip and curl your hair
360-degree swivel cord
ergonomic design for easy handling
separate button for the 450-degree heat setting
The expected results from using this flat iron:
hydrated, straight and shiny hair
smooth and frizz free hair
You certainly will like this flat iron, especially when it comes to the separate 450-degree heat setting – I think it will minimize the possibility of your using too high a setting without actually setting it that way.
---
CHI is another very well-known brand in the hair care industry, especially with the many hair care products that they make – and they also have made a name for themselves when it comes to styling appliances as well. The feedback on this appliance is to be used as a source of its popularity and the reason why I have included it on the 10 Best Flat Iron 2018 list.
The features of this CHI styling flat iron:
ceramic heating plates which allow even heat distribution –  and with the production of negative ions, the Far Infrared helps to reduce static electricity
quick heating up to 392 degrees Fahrenheit
11 ft. swivel cord
floating plates
ergonomic design for easy handling
dual voltage (and it requires an adapter)
2-year warranty
The expected results from using this flat iron:
shiny and silky feeling hair – increased by the negative ions produced by the ceramic plates
smooth and frizz free hair
easy to straighten, smooth, curl, wave, spiral, flip, and bend styling options for your hair
Like any other heat styling appliance, you have to find the one that does the best job for you. I notice that the highest heat setting on this flat iron is 392 degrees Fahrenheit. In a way, it is preventing overuse of the usual higher heat setting of 450 degrees Fahrenheit, and this might be good for some customers.
---
The Bio brand was created by a hair stylist professional. It uses advanced natural ionic technology to ensure that the product delivers:
speed in using
enhances the health of your hair while using
and hydrating your hair all the way to prevent heat damage
The main feature of this flat iron is the silicone speed strips which:
makes for faster straightening
increased shine
silky and smooth hair due to the infrared energy produced
very conditioned hair and less frizz
The other features of this flat iron:
the plates are cushioned and made of bioceramic material which heats quickly and up to 400 degrees Fahrenheit
ergonomic design for easy handling
multi-level heat settings
9ft swivel cord
patented silicone speed strips technology which requires 'one pass'
Nano-Ionic mineral which hydrates dry, damaged hair and reduces frizz
When a product is made by a professional in the field, it tends to be more geared towards the job that it needs to fulfill. I think this flat iron is worth a try.
---
Another age-old name in the hair care industry, Remington. With its newest flat iron, it continues to please. Not just because you may have 'cornered' the market or have enough products being manufactured, each business needs to continue coming up with new ideas to 'stay in the game'. This is what Remington has done!
The features of this flat iron:
silk ceramic technology which means 10x more gliding power which equates to 2x smother compared to other Remington brand straighteners
2-inch floating plates
455 degrees Fahrenheit heat setting
30 heat settings
15-second heat-up
60-minute auto shut-off
long swivel cord for more flexibility
hinge lock for protection while in storage and for travel
digital display for easy reading
2-year warranty
The beauty of this flat iron with its advanced technological feature is the silk ceramic technology feature – the coating of silk proteins on the plates allows for a smooth glide and a somewhat healthy and hydrating effect on your hair, which in turn means less frizz. A great plus for hair care and the application of any heat styling tool.
---
As a fairly newcomer to the hair scene, Xtava is gaining momentum with this flat iron based on the feedback I have seen. The features of this flat iron:
rounded plate edges that create curls, soft waves, straight styles all in one
titanium plates to deliver a smooth, silky shine
texture styling using the temperature control settings
60 seconds quick heat-up
auto shut-off heat control
dual voltage 110-240V AC (adapter needed)
2 yr warranty and money back guarantee
What are titanium plates?
Titanium is a metal which is known to be strong, durable and very efficient in transferring heat quickly. A very good option to use for a flat iron. In using titanium plates, 'the heat is transferred at a faster rate from the iron to your hair, reducing styling time drastically'. You use the flat iron in less time and reduce the amount of heat contact for your hair styling process.
Benefits of Titanium Plates:
rapid heat transfer from the flat iron to your hair
reduces frizz and helps to increase the shine to your hair
reduces hair styling time
draws out your hair's natural oils to further lock in the moisture
very helpful for thick or natural hair
lightweight and easy to use
The flat iron is compatible with fine or thin hair, medium, thick, natural, or very curly hair. It is also suggested to use the Xtava Heat Protectant Spray before styling to further enhance the styling process.
---
My Final Thoughts On 10 Best Flat Iron 2018
Using a flat iron in hair care is not exactly my 'first' choice, however, I do use it occasionally. Using any form of heat on your hair is not really a great idea, however, what is important is:
the frequency
the type of heat – direct or indirect
the heat setting – cool to high heat
the timing – on wet, dry, or damp hair
All these little points need to be considered before you 'jump the gun'!
It is easy to say a big resounding 'No' without looking into the real reason behind it all. As long as you do adequate research and inform yourself, then using heat as a part of your hair care regimen can be beneficial and not necessarily a disadvantage for your hair.
I hope that the 10 Best Flat Iron 2018  guide has been able to add value to your decision-making process.
REFERENCES:
[1] Wikipedia
---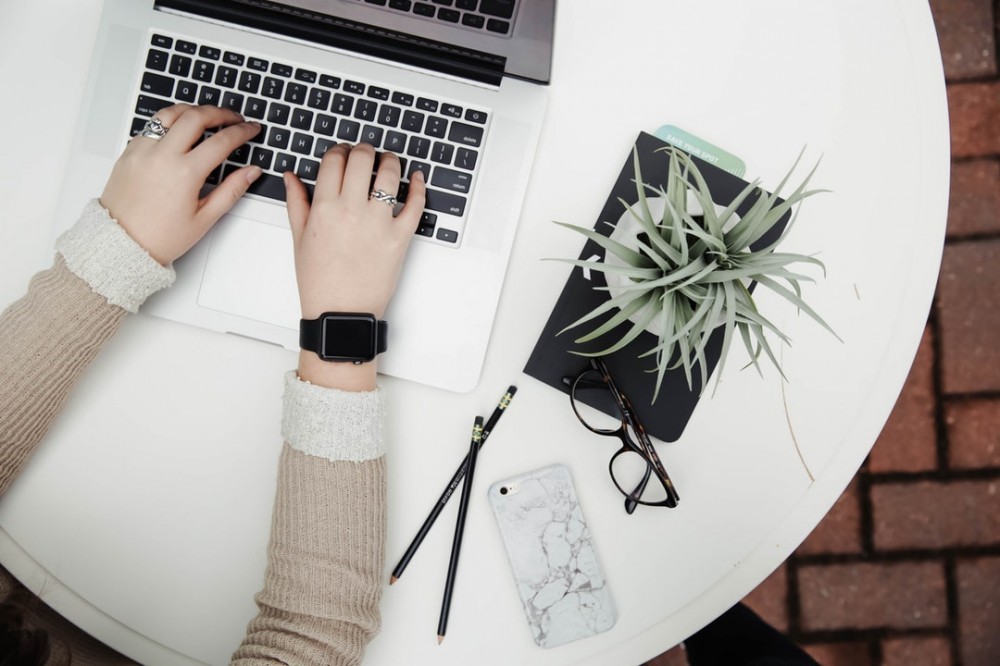 Would you like to learn how to post on a blog like this one?
You can put your thoughts on paper but learning how to build your own blog is something different.  If you have the right training it is not that difficult.
When you learn how to build your own blog you get to choose the things that y you write about. You can also use the blog to make extra income.  Here is where I learned how to build my own blog and connect with people who helped me along the way.  Click Here and see what it is all about!
---