What Is Fenugreek
Fenugreek is a herb that has been used a lot in the Indian culture. Fenugreek is also commonly referred to as Methi.
According to Wikipedia: 'Fenugreek (/ˈfɛnjʊɡriːk/; Trigonella foenum-graecum) is an annual plant in the family Fabaceae, with leaves consisting of three small obovate to oblong leaflets. It is cultivated worldwide as a semiarid crop. Its seeds and its leaves are common ingredients in dishes from South Asia.'[1]
As you can see from the picture above, it is such a beautiful plant with beautiful yellow flowers. The seeds grow above ground and you can see how they look in the picture below. The major fenugreek-producing countries are Afghanistan, Pakistan, India, Iran, Nepal, Bangladesh, Argentina, Egypt, France, Spain, Turkey, and Morocco – India being the largest.
---
How Can Fenugreek Be Used
The more common ways of using fenugreek are:
as a herb – using the leaves fresh or dried
as a spice – using the seeds (whole and powdered in the preparation of pickles, panch phoron, sombar powder, vegetable dishes such as dal)
as a vegetable – using the fresh leaves, sprouts, and microgreens
as a medicine to help promote digestion, induce labor, and reduce blood sugar levels in diabetics, although there is no 'hard'evidence as such
as a hair growth stimulator
to help reduce inflammation
as a skin moisturizer and a help for smoothing out wrinkles
a cure for acne
A word of caution
Because fenugreek is such a strong herb, it is advised to use it with caution. There have been incidences where people allergic to peanuts and chickpea, may also have a reaction to fenugreek. 'These seeds may cause diarrhea, dyspepsia, abdominal distention, flatulence, perspiration, and a maple-like smell to urine or breast milk.
There is a risk of hypoglycemia particularly in people with diabetes; it may also interfere with the activity of anti-diabetic drugs. Because of the high content of coumarin-like compounds in fenugreek, it may interfere with the activity and dosing of anticoagulants and antiplatelet drugs. Fenugreek may affect uterine contractions and may be unsafe for women with hormone-sensitive cancers.
It causes birth defects in animals and there are reports that it also causes birth defects in humans, and that it can pass through the placenta; it also appears to negatively affect male fertility, female fertility, and the ability of an embryo in animals and humans.'[2]
---
Benefits Of Using Fenugreek For Hair Growth
Here are a few hair benefits to using fenugreek:
Prevention of hair loss
Reducing premature greying
Adds sheen and reduce frizz
Prevents dandruff
Preventing hair loss
Fenugreek will strengthen the hair from the roots and treat follicular hair issues. Fenugreek is a great source of protein and nicotinic acid which helps to strengthen the hair and prevent breakage.
Reducing premature greying
It has been a long time custom where people have used fenugreek seeds to help in the prevention of premature greying. It is touted that the properties of the seeds help to retain the color pigment of the hair, thereby, reducing greying.
Adds sheen
The fenugreek seed contains lecithin, an emulsifying substance. When soaked in water, the seeds will produce a slippery substance that imparts shine to your hair just like using the flax seeds and marshmallow root.
Prevents dandruff
When there is too much dead cells on the scalp and this mixed in with the body's natural production of sebum, this can result in dandruff. This is a common issue for some people as well as more so in the winter month. Dandruff is a common hair ailment, and it generally surfaces during winter.
A great natural remedy to treat dandruff is using fenugreek seeds. It also helps to effectively cure dry scalp and dermatitis. Usually, dandruff is caused by a dry scalp or fungus on the scalp. The antibacterial properties of fenugreek is very helpful in this regard.
---
Recipes Using Fenugreek
Fenugreek has vitamin B6, vitamin C, iron, potassium, magnesium, copper, manganese, protein, fats, fiber, and phosphorous, it is of great benefit to hair growth:
Protein: high amounts which help to amplify the herb's curative properties for baldness
Vitamin C: helps to boost immunity
Iron: good for bringing oxygen to the blood vessels
Potassium: helps to promote a reduction in premature greying
Nicotinic Acid: helps to promote hair growth
Lecithin: helps to nourish and strengthen hair follicles. It also helps to treat sensitive scalp issues.
Vitamin B6: a well-known vitamin that is great for hair growth
Here are a few recipes that you can try out using fenugreek:
Fenugreek Oil (hair growth)
Ingredients:
Method
Put the coconut oil and fenugreek seeds in a glass jar with a tight lid or you can use a mason jar
. Seal the jar and store it for three weeks in a cool place, away from direct sunlight. After the fermenting period, strain the oil and use it for oil massages.
Fenugreek Hair Mask
Ingredients:
2 tablespoons fenugreek seeds
1/2 cup coconut milk
1/2 cup water
Method
Boil the water and the coconut milk and then add the seeds and let them 'sit' overnight. Once the seeds appear slimy, grind them into a paste using a hand blender, and then apply the paste to your hair concentrating on your scalp and roots. Cover with a plastic cap for 30 minutes. Rinse. Keep it on for 30 minutes and wash it off.
Fenugreek Hair Rinse
Ingredients:
2 -4 tablespoons fenugreek seeds
4-8 ozs warm water
Method
Place the seeds in the warm water overnight. You can also boil the seeds on a low fire for about 5-10 minutes. Let the seeds cool with the mixture. Strain and store in a clean bottle. Simply apply as a rinse after you have cleansed and conditioned your hair. Your hair should feel soft and look shiny.
Fenugreek Dandruff Remover
Ingredients:
2-3 tablespoons fenugreek seeds
1/2 cup warm water
2-4 tablespoons lemon juice
Method
Soak the fenugreek seeds overnight. Add the lemon juice and then blend into a paste. Apply to scalp and allow to penetrate for about 30mins covered with a plastic cap. Rinse completely and then style as usual. Repeat consistently every two weeks for about 2 months to see results.
Fenugreek & Curry Hair Mask (helps to reduce premature greying)
Ingredients:
6-8 curry leaves
2-3 tablespoons fenugreek seeds
1 cup water
Method
Boil the curry leaves until flaccid. Add the fenugreek seeds to curry leaf water while still hot. Allow to cool and soak overnight. Blend with a hand mixer into a paste. Apply to scalp and throughout the hair. Cover with a plastic cap for 30 mins – 1 hour. Rinse thoroughly. Repeat every week for at least two months to see results. Ideally, consistent use every month after the inital process should help maintain the hair color.
---
My Final Thoughts On The Benefits Of Fenugreek And Hair Growth
I am a lover of anything natural and even more excited if it will help my hair growth. I have used fenugreek in my hair care routine and I like it. Somehow, I love the mask. The slimy, slippery property of the herb is something that makes my hair feel silky. I like doing this mask. I must admit that I do not make the mask often enough to testify to growth from using it, however, I love the way it makes my hair feel every time I use it.
Any feedback on your experience with fenugreek or any recipes using fenugreek that you can add would be great!
Thanks for reading.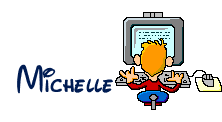 Books About Fenugreek
Fenugreek An ingredient fit for a king
REFERENCES
[1][2] Wikipedia