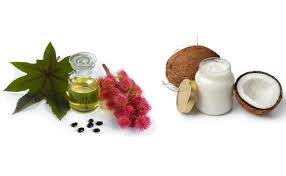 And now to seal in all those great stuff you have loved your tresses with during the conditioning or deep conditioning process.
What is a sealant?
As the name suggests – it a covering or sealing of products over the hair strand. Because the hair cuticle is open – this is especially facilitated by the warmth from the warm water you have used to wash and rinse your hair – it is important to close the cuticle to ensure that the hair will not appear dull but reflecting the light against the strand. I might add here as well, the importance of doing a final rinse with 'cool' water or whatever rinse solution you might use after your conditioning step. This helps tremendously to close the cuticles of your hair.

Now, after the deep conditioning or any conditioning step, it is essential to 'lock in' all that 'goodness' with which you have just nurtured your tresses. You can do this by sealing the strands. To do this, you need a fairly 'heavy' oil to do the job. An oil which can be absorbed by the strand and yet not too heavy as to leave the hair too 'weighed down'.
Here is a list of the more common oils used as hair sealants:
coconut oil
olive oil
castor oil
argan oil
monoi oil
jojoba oil
carrot oil
Now, my personal favorite is coconut oil and olive oil, sometimes used alone or a 50/50 ratio of the two. As a matter of fact, all of the oils can be combined to get the consistency, smell and potency you desire. One advantage of the natural world is that fact that you can choose combinations that address your own specific needs. I will discuss the various oils further.
Coconut Oil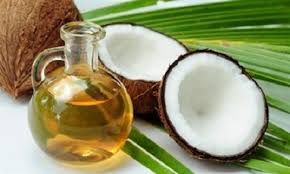 The lowly coconut oil has been touted to be a powerhouse of goodness for your hair. It delivers shine, softness, and strength in the form of protein. Not only can this oil be used a light sealant, but it can also be used in deep conditioning steps as well. It strengthens the hair strands and sometimes can be said to leave hair feeling a bit 'stiff' if too much is used. Of course, everything in moderation. It is best to use a virgin or cold-pressed coconut oil to ensure that all the goodness has been extracted from the coconut in the best process possible.
Castor Oil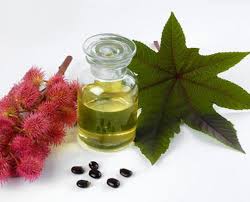 This oil is a wee bit heavier than most oils. If too much is used, it might make your hair feel sticky and weighed down. It makes your hair soft and the smell can sometimes be a wee bit pungent as well. Castor oil has ricinoleic acid and omega- 6 essential fatty acids, which accelerate blood circulation to the scalp, hence increasing hair growth. It nourishes the scalp and strenghtens the hair.
Olive Oil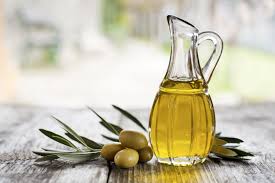 Aaahh, everybody knows and loves olive oil. It is a well known moisturizing oil and used often in a lot of deep conditioning processes. It is also a great sealant for natural hair. It certainly makes the hair feel soft and supple with constant use. Olive oil hampers the DHT hormone production that is responsible for the shrinkage of hair follicle shafts. It also contains antioxidants that make your hair soft, supple and healthy.
Argan Oil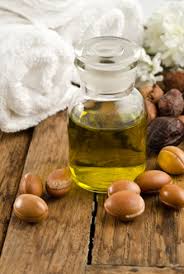 Argan oil is a great oil. It smells wonderful and it also makes the hair soft, silky and shiny. It also helps to keep hair frizz free. It is often called 'liquid gold'. It is an organic product extracted from the kernels of the argan tree, which is native to Morocco. It is extremely rich in beneficial nutrients including fatty acids and vitamin E.
Monoi Oil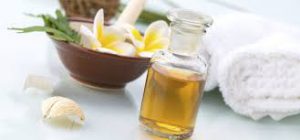 Monoï oil is an infused perfume-oil made from soaking the petals of Tahitian gardenias (best known as Tiaré flowers) in coconut oil. It is a delightful oil and has a sweet smell. It helps increase shine and minimises frizz as well being a deeply moisturizing oil which repairs your hair by realigning the keratinous structure of each strand.
Jojoba Oil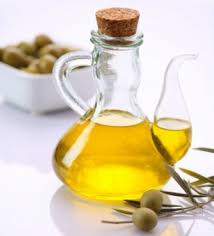 Jojoba oil is derived from the seeds of evergreen jojoba shrubs (Simmondsia chinensis). It is native to Arizona, California and Mexico. It is composed of 98% monounsaturated fats and 2% saturated fats so it can penetrate the hair follicle and strengthen hair fibres from the inside. It also hydrates your hair starting from the inside of the hair shaft. It is a fact that jojoba is the only oil whose molecular structure is similar to sebum (the oil that the scalp naturally produces) and so works synergistically with your natural hair oils.
Carrot Oil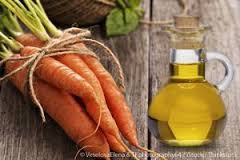 Carrot seed oil is extracted through steam distillation, mainly from the dried seeds of the carrot. This oil is known for its antibacterial and healing properties. It infuses moisture to the hair as well as vitamins A & E.  Carrot oil strengthens and makes your hair shiny , smooth and keeps it moisturized. It also prevents your hair from environmental damages like sunlight and pollution.
Well, I hope you enjoyed reading about these wonderful oils and will give one or all a try to see how best it works for your tresses. Please let me know your results and I welcome your comments.
Thanks for visiting.