10 Best Hair Serums Guide 2020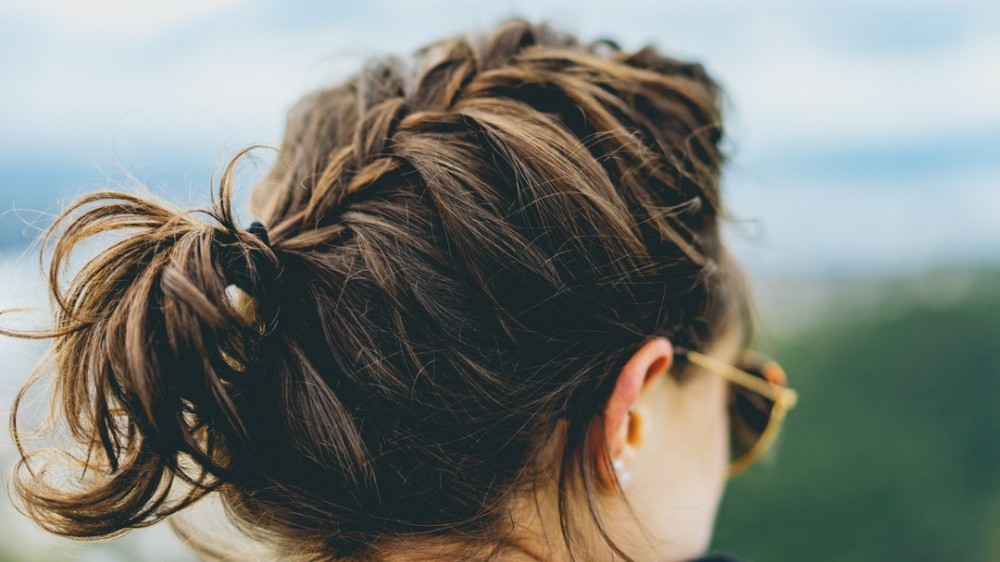 In this 10 Best Hair Serums Guide 2020, we will be looking at what hair serums are, how and when to use them, and the types of serums available. I hope you will find the information useful and a source to bookmark! Without further ado, let's take a look!
What Is A Hair Serum?
A hair serum is simply a product that you apply to your hair in order to help make it:
Shinier
Easy to manage
Strengthen your strands
Smoother
Frizz-free
And generally to help promote better and great hair health.
It might include silicons as well. This acts as 'coating' or 'protective layer' on your strands. The more usual types of serum are oil-based and in some cases may appear rather thick in consistency.
There are also water-based and more creamy serums. Of course, these types are not as popular as the silicone or heavier oil-based ones. It really depends on your grooming needs, and the texture when it comes to deciding which serum you will use.
Types Of Hair Serums
As you will see by the 10 Best Hair Serums Guide 2020, Argan Oil is extremely popular when it comes to serums. It can be used in so many ways and the benefits are many!
Don't be surprised if you find more than one brand of Argan Oil-based serum in the guide. Each brand has its own product-branding; however, the basic benefits of Argan Oil are still the same.
There are:
Silicone-based
Oil-based
Water-based or creamy-type
Mixed type serums
The most important thing is to find a serum that works best with your hair to achieve the best results. All serums deliver different solutions. I hope this guide will help you find the best one for you.
How Do You Use It?
The more common way to use hair serums is on freshly cleansed tresses. This way it is easy to adhere to the hair and work more effectively. You can add it while it is still damp or after it is dry. It is a personal decision.
What is really important is ensuring that you apply the serum to the middle and towards the ends of the hair. You do not want to apply to the scalp and cause any kind of clogging of the pores or weighing down your strands.
Do not use too much, a little goes a long way.
When Do You Use it?
You can use a serum any time you think you need to deliver health to your hair. The more typical times that people use serums are:
When the hair is dry and brittle
To reduce frizz
To deliver shine or to increase the natural sheen
To help define your natural curls
To help make hair more manageable and also to help with detangling
To help protect the hair from the sun's UV rays
Using a hair serum is a great decision in more ways than one. Let's now take a look at the 10 Best Hair Serums Guide 2020 and see if there is one that you feel comfortable in using.
---
10 Best Hair Serums Guide 2020
Pura D'Or is a well-known hair care brand and this serum is another 'home-run' product, especially based on the more than 5800 popular feedback that it has amassed.
A very good reason it is on this 10Best Hair Serums Guide 2020. 'Argan oil is also known as Liquid Gold due to it being the most expensive and rarest cosmetic oil today. In fact, that is the literal translation of our brand name Pura d'or. Pura means Pure and D'or means Gold.'
Let's look at the features:
100% pure cold-pressed Moroccan Argan Oil, unrefined with no chemicals
USDA organic
Pesticide-free
No SLS (sulfates)
No parabens
No artificial colorants
No synthetic fragrances
No harmful chemicals
Gluten free
Hypo-allergenic
Color safe
Made in Morocco
This oil can be used on all types of hair and can be used daily. You can use it on the entire body, hair, and skin.
Main benefits:
Helps to restore elasticity
Softens wrinkles and fine lines on the face, as well as reduces facial blemishes
Relieves and heals dry scalp
Restores nutrient content to skin and helps to reduce scarring and stretch marks
Relieves eczema and psoriasis of the skin
Repairs and restores damaged hair
Has been called an anti-aging serum
Great moisturizer for the skin all over
It is not greasy and delivers a deep penetrating effect
Relieves muscle pain
Has anti-bacterial properties
Helps to minimize dark circles under the eyes
This brand of Argan oil is all natural, cold pressed from the Argan tree native to South-western Morocco. Without such a wide range of benefits and features, it is definitely worthy of being on the 10 Best Hair Serums Guide 2020.
Here is a list of ingredients:
100% pure organic argania spinose (argan) kernel oil. (Certified organic ingredient).
---
This brand of Argan Oil is just as popular when it comes to the feedback score.
Let's look at the features:
100% virgin, certified pure organic argan oil. Its quality is further preserved by being stored in a dark bottle to limit exposure to light.
Anti-aging
Anti-frizz
Anti-oxidant-rich
Anti-inflammatory
Great moisturizer for your hair and skin
Non-greasy
Fragrance-free
Raw, earthy aroma
Penetrates quickly into the skin and gets a smooth, healthy glow
This brand also comes with a 1-year 'no questions asked' money back satisfaction guarantee – even if you return an empty bottle. Now with a guarantee like this one, it is obvious that the company has every confidence in its product.
Main Benefits of Argan Oil
For the skin:
Helps to relieve dry, itchy skin. It penetrates quickly and is not greasy. It is also known to help diminish stretch marks and scars.
For the hair:
You can massage the scalp and use it as a pre-conditioner to enhance the health and promote beautiful shine. After cleansing, it can also be applied as an anti-frizz treatment as well as a heat protectant before styling.
For the nails:
This is great for the nails and cuticles. Simply massage and watch the health of your nails improve with consistent use.
Here is a list of ingredients:
100% natural unrefined Argan oil.
---


Another very popular brand of Argan oil is the Moroccan Oil brand.
The main features:
100% unrefined, pure, certified Argan oil
No alcohol
An ultra-light formula which is quickly absorbed into the strands
Helps to restore damage to over-processed strands
Hydrates and detangles your tresses
This oil can also be used on wigs and extensions.
Here is a list of ingredients:
100% pure certified unrefined Argan Oil (argania spinose kernel oil).
---
Of course, yet another popular brand of Argan Oil, this time by Herstyler.
The main features:
It conditions and reduces frizz almost instantly
Increases the shine
Can be used for all hair types
Helps to reduce the damage to over-processed or color-treated hair
The oil is a lightweight and non-greasy straightening serum
Helps to reduce protein loss in your hair
This serum can be used daily and can be used on any texture. This formula is blended with Argan oil, moisturizing Aloe Vera and anti-oxidant Vitamin E.
Here is a list of ingredients:
Cyclopentasiloxane, Cyclohexasiloxane, Dimethicone, Aloe Barbadensis Leaf Extract, Fragrance(Parfum), Tocopheryl Acetate, Argania (Argan) Spinosa Extract.
---
I love and have used Nexxus products before. This serum is Step 3: of a 3-Part system, however, you can still benefit from using it. Nexxus created Humectress Encapsulate Serum as part of the Ultimate Moisture Collection.
The main features:
Salon-made with Caviar & Protein Complex for 24-hour moisture
Certified, salon-qualify serum which has 'Caviar & Protein Complex 'for 24-hour moisture
Helps to smooth the tresses and leave it with a smooth and silky feeling
The serum is water-based, rich in nutrients, and pure protein
The pearls restore a protective barrier which delivers more control and manageability. They are suspended in a water-based serum rich in natural proteins which helps to restore your strands' health. It also helps to keep your tresses moisturized.
Here is a list of ingredients:
Aqua/Water/Eau, Glycerin, Cetearyl Alcohol, Cetyl Palmitate, Dimethicone, Stearamidopropyl Dimethylamine, Behentrimonium Chloride, Lactic Acid, Hydrolyzed Elastin, Hydrolyzed Keratin, Hydrolyzed Wheat Protein, Hydrolyzed Caviar Extract, Cocos Nucifera (Coconut) Oil, Parfum/Fragrance, Dipropylene Glycol, Amodimethicone, PEG-150 Distearate, DMDM Hydantoin, Cetrimonium Chloride, Disodium EDTA, PEG-7 Propylheptyl Ether, Butylene Glycol, Hydrolyzed Actin, Gluconolactone, Adipic Acid, Sodium Sulfate, Trehalose, PEG-180M, Iodopropynyl Butylcarbamate, Hydrolyzed Roe, Fucus Vesiculosus Extract
---
Biosilk is another well-known hair brand which delivers. Their Biosilk Silk Therapy serum is also very effective in doing as it says.
Let's take a look at the main features:
It can be used for all hair types
It acts a filler for dry and brittle hair, filling in the voids in the cuticle to make it appear smoother
It acts as reconstructor
It helps to stop split ends
Helps to increase shine
It is weightless and does not weigh your hair down
If you are looking for a light serum, this one would be a good place to start.
Here is a list of ingredients:
Cyclomethicone, Dimethiconol, SD Alcohol 40 B, C12 15 Alkyl Benzoate, Ethyl Ester of Hydrolyzed Silk, Panthenol, Phenoxyethanol, Methylparaben, Propylparaben, Parfum (Fragrance), Hexyl Cinnamic Aldehyde, Benzyl Benzoate, Linalool, Gamma Methyl Ionone, Citronellol, Lilial, Hydroxycitronellal, Geraniol, Eugenol
---
John Frieda is also another well-known brand in the hair and beauty industry so it comes as no surprise that it included in the 10 Best Hair Serums Guide 2020. John Freida has been around for more than 30yrs, starting up in London. Their attention to the hair and its needs is reflected in the products that they make for each and every different type of hair texture.
Let's look at the main features of this serum:
It eliminates frizz
Helps to minimize heat damage
Repels humidity
Helps to smooth the hair
Helps to moisturize dry strands
Tames flyaways
Has a great formula blend of silk proteins, seaweed extract, and frizz-fighters
Ideal for all types of hair textures
Can be used on wet and dry hair
Safe for color-treated and chemically-treated hair
The serum is really 'suped-up' and will indeed bring out a difference in your hair. You don't need a lot to start seeing results. The silk proteins alone will definitely add to the sleek and silky feeling of your hair. I have used this serum before and it does make your hair feel smooth, silky, and soft.
Here is a list of ingredients:
Cyclopentasiloxane, Dimethiconol, Ethylhexyl Methoxycinnamate, Mineral Oil, Hydrolyzed Silk, Algae Extract, Fragrance.
---
Another popular hair serum, this one by Paul Mitchell. He is also another well-known hair brand.
Let's take a look at the main features:
It helps to make your hair shiny
Helps to fight frizz
Gives a nice silky feel to your hair
Is lightweight
Conditions as well
Quickens hair-drying time
Anything that would help to reduce your hair drying time is a 'plus' in my books! This serum can be used for all hair types.
Here is a list of ingredients:
Cyclotetrasiloxane, Cyclopentasiloxane, Dimethiconol, Cyclotrisiloxane, Parfum (Fragrance), Hexyl Cinnamal, Linalool, Benzyl Salicylate, Limonene, Geraniol, Amyl Cinnamal, Citronellol
---
This hair serum has an interesting combination of ingredients and it seems to be popular among users as well.
Let's see what the features are:
Can be used on all hair types
Helps to lock in moisture
Increases shine
Makes your hair soft and smooth
Conditions your hair
Helps to detangle and make managing your hair easier
Is formulated with Argan, Avocado, Macadamia nut oils, vitamins A, C, E and pro-vitamin B5
Bali Hair Secret vitamin-enriched serum will also act as a protectant against the sun and pollutants like dust and grime.
Here is a list of ingredients:
Cyclopentasiloxane, dimethiconol, trimethylglycine, dimethicone/silsesquioxane, macadamia ternifolia seed oil, avocado oil, paraffinum liquidum, argania spinosa kernel oil, tocopherol, pantothenic acid, vitamin A C E B5, Moroccan oil, fragrance.
---
OGX has come up with a nice formula blended with Argan oil and seems to provide healing to damaged hair. The main features:
Argan oil which is well-known to protect and moisturize your hair
Makes your hair feel smooth
Strengthens your hair
Helps to protect hair from the sun and heat styling
Is lightweight
Paraben and sulfate free
This formula helps to replenish the health and increase the shine of your hair.
Here is a list of ingredients:
Cyclotetrasiloxane, Cyclopentasiloxane, Dimethiconol, C12-15 Alkyl Benzoate, Argania Spinosa (Argan) Kernel Oil, Fragrance, Yellow 11 (CI 47000), Red 17 (CI 26100).
---
My Final Thoughts On 10 Best Hair Serums Guide 2020
Caring for your hair comes with a price:
consistency
trial and error (not only when it comes to products but also when it comes to styles)
patience
It is a big step but one you must make to ensure that you are looking your best and feeling confident when the world is looking at you. It can be done, despite the odds!
Choosing a serum is, like any hair product selection, one of trial and error. It is my hope that this 10 Best Hair Serums Guide 2020 will be useful in making your decision.
Start with a small bottle of whichever you decide to use and then see how it works with your texture. And remember, 'less is more'. Even though a few of the suggested serums are 'lightweight', don't go too 'heavy-handed'. Usually, a pea-size dollop is enough to get the job done!
All the best on your healthy hair journey.
Images courtesy of Pixabay and Amazon.
---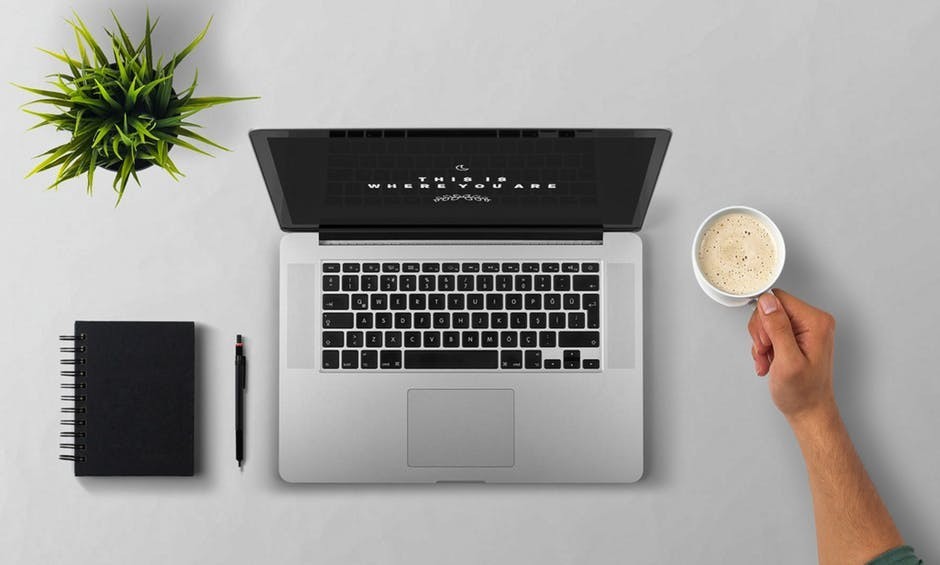 How would you like to learn how to post on a blog like this one?
You can put your thoughts on paper but learning how to build your own blog is something different. If you have the right training it is not that difficult.
When you learn how to build your own blog you get to choose the things that you write about. You can also use the blog to make extra income. Here is where I learned how to build my own blog and connect with people who helped me along the way.
Click Here and see what it is all about!
[Updated November 2019]